Protester found guilty of stalking Sir Gavin Williamson handed restraining order
The Conservative MP said he felt 'incredibly threatened' by Simon Parry, who 'persistently followed' him on May 24 and June 14.
A protester who "harassed and stalked" former education secretary Sir Gavin Williamson has been spared jail but handed a restraining order.
The Conservative MP said he felt "incredibly threatened" by Simon Parry, who "persistently followed" him on two occasions near the Houses of Parliament on May 24 and June 14.
Parry, 45, of Walworth, south London, voiced anti-vaccination views and spoke of conspiracy theories about Bill Gates and the World Economic Forum.
At Westminster Magistrates' Court on Thursday, he was handed a 10-week prison sentence, suspended for 18 months, having been convicted last month of one count of stalking.
Sentencing Parry, deputy chief magistrate Tan Ikram said: "It is an aggravated feature that public servants who are trying their best are harassed and stalked in this sort of way.
"It deters good people from entering public service."
He went on: "You do not fully accept you're wrong and think that this is an appropriate way to challenge Members of Parliament.
"Let me be clear, it is not."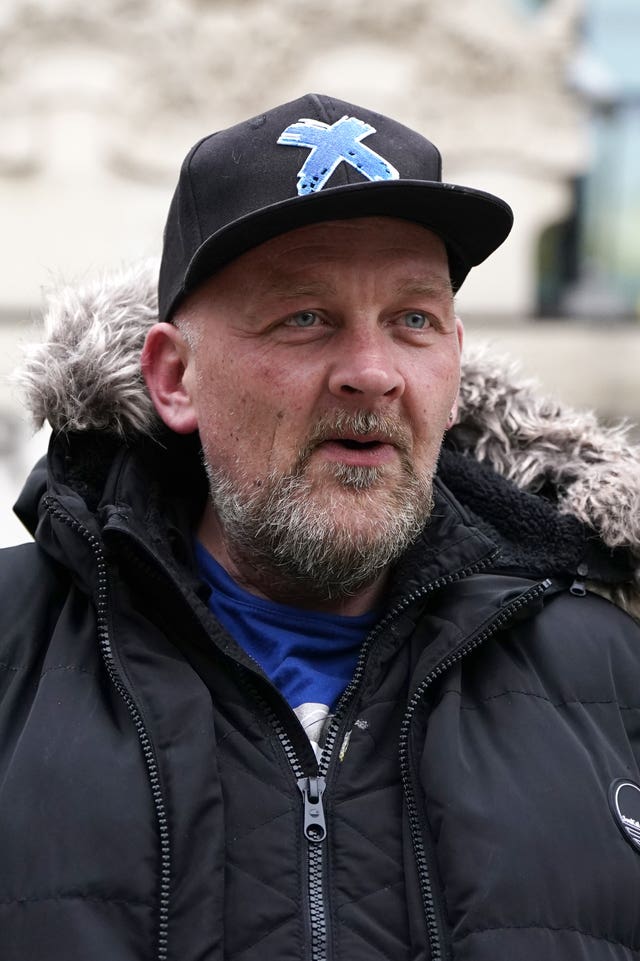 Parry was ordered not to contact Sir Gavin or his office or knowingly be within 100 metres of him for five years.
Mr Ikram added: "It is necessary and proportionate to deal with the risks in this case."
The defendant, who is on benefits, was also ordered to pay legal costs of £654 and carry out 100 hours of unpaid work.
Giving evidence at a City of London Magistrates' Court trial in October, 47-year-old Sir Gavin said Parry had begun following him along streets in Whitehall on two occasions after the MP walked past a protest area opposite Downing Street.
Sir Gavin said that in May he heard Parry making comments about vaccinations while walking close to him.
Of the June incident, Sir Gavin told the court he again heard Parry making remarks about vaccinations and also about "genocide", realising the comments were directed at him.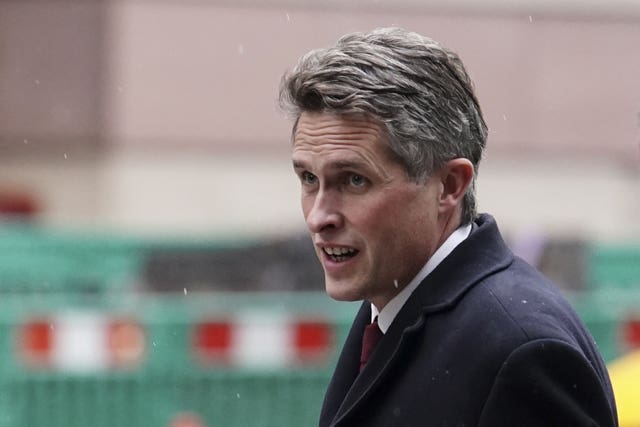 He called Parry's "persistence" in following him from the Parliamentary estate towards Euston for around 20 minutes "quite disturbing".
The defendant denied intending to harass, distress, humiliate or intimidate the politician over the two dates when he gave evidence.
He was originally accused of impersonating a police officer on June 14 but Mr Ikram found there was no case to answer in relation to that charge during trial.
Piers Corbyn, the brother of former Labour leader Jeremy Corbyn, was among supporters attending Parry's sentencing.
Sir Gavin has been MP for South Staffordshire since 2010 and served in Cabinet as defence secretary before becoming education secretary under Boris Johnson in 2019.