Joe Bursik looking to make his dad proud after swapping Stoke for Club Brugge
Bursik signed a four-and-a-half-year deal.
This month, for the first time without his father, Joe Bursik made the biggest decision of his life.
It was the next step in a career which had always benefitted from the love, support and advice of dad Alex.
Two weeks ago the goalkeeper swapped Stoke for Club Brugge to become Scott Parker's first signing in Belgium.
It comes after he suddenly lost Alex to pancreatic cancer in September and the magnitude of the move cannot be lost.
"My journey was me and dad, rather than just me," Bursik told the PA news agency.
"It was always me and him and any big decisions, like loans or permanent moves, we would always discuss and we always had the same outlook on everything.
"It's awful not to have him here but I know he's by my side and every decision I make I know he'll back.
"I know whatever I would have done he would be proud. He would travel up and down the country to watch all of my games and abroad with England he would always be there. I will carry on with what I was doing and making him proud.
"Dad used to come up a lot, he lived in Milton Keynes so it was only a couple of hours. I saw dad more than mum because mum was working, dad was retired, and mum had to look after my sister in London so it was hard for her to visit.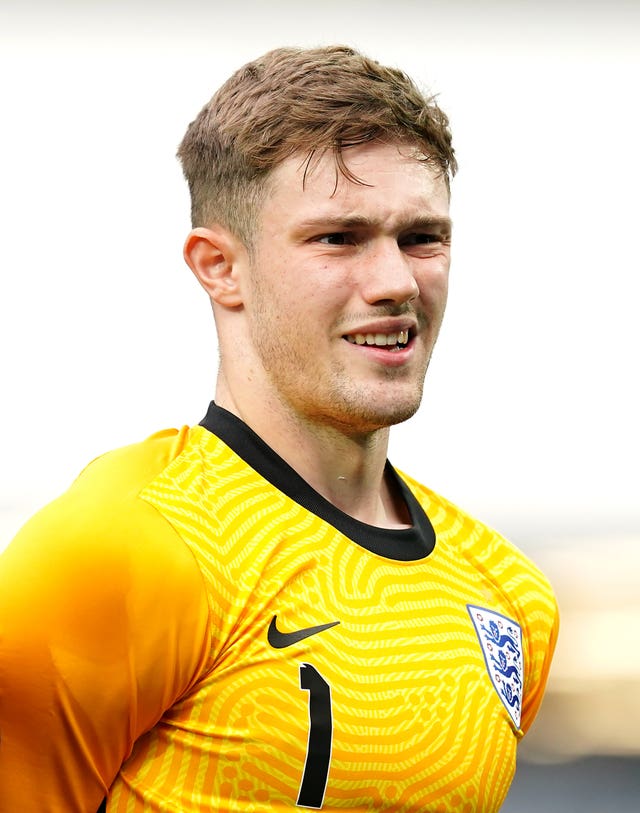 "She's probably happier coming to Bruges now so I'll see her more than when I was at Stoke. She's been helping me with my decisions recently and been a great support. Life is different but you have to get on with things.
"I played a game (a 4-0 defeat to Watford) a week after it happened. I was pretty much straight back into it, I had a few days off but football was the best thing for me to keep my head.
"I came back and played pretty early. The Stoke fans gave me a great reception when I came out to warm up before Watford. I have to thank them for the support they showed me during a really tough time."
Now, Bursik is working with sports psychologist Steven Sylvester with the 22-year-old always conscious of his emotions.
"He's more on the sports side as opposed to a bereavement counsellor. I met him a couple of times and he was the one I really connected with, it's important you find the right one for you," he said.
"They just get everything out of you, it's hard to explain but people who have worked with them know. You just spill your beans and talk.
"I find talking gives me that release I need. Other people are different but I like to just talk and, after, I can just sigh and feel lighter, like I've got everything off my chest.
"My mum's quite like that and has always brought that out of me from a young age. So I've always been pretty self aware of my emotions which is a really good thing."
The focus now is on a new life in Belgium as Bursik drove with girlfriend Maria from mum Debra's house in London to Bruges last Monday before his first training session the next day.
He is eager to challenge Simon Mignolet as number one having signed a four-and-a-half-year deal, choosing to move to Belgium amid Premier League interest.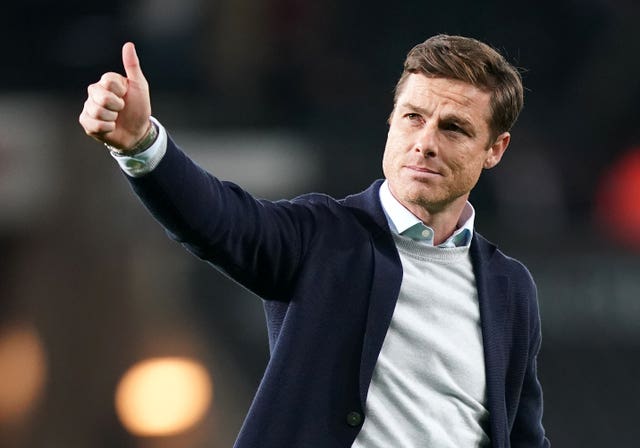 It ended Parker's long chase with the manager having been keen to take him to former club Bournemouth.
Bursik has been on the bench for draws against St Truiden and Charleroi with the Blauw-Zwart fifth in the Jupiler Pro League, 18 points behind leaders Genk after three draws and a defeat in Parker's opening four games.
"We're in a little difficult spell at the minute which is why the manager is in," he said, ahead of Sunday's trip to struggling Waregem.
"But there's a big Champions League tie next month (last 16 against Benfica) and that's why I'm here – to be involved and, hopefully, play in these games.
"I've dreamt of playing in the Champions League. I used to go to all of Chelsea's Champions League with my dad so it's mad to think I'll be involved.
"It inspires me to work harder because I want to be a part of those big games."
Yet, as much as the England Under-21 international looks to the future, there remains some regret at the way it finished at Stoke with Bursik wanting more than just 53 appearances.
There is obvious respect, something he is keen to stress, for the club and decisions made but a lingering sense of frustration.
"There was a lot of chopping and changing for what I felt was minimal reason (under Michael O'Neill). It's pretty hard for a young player loving life in the Championship," he said.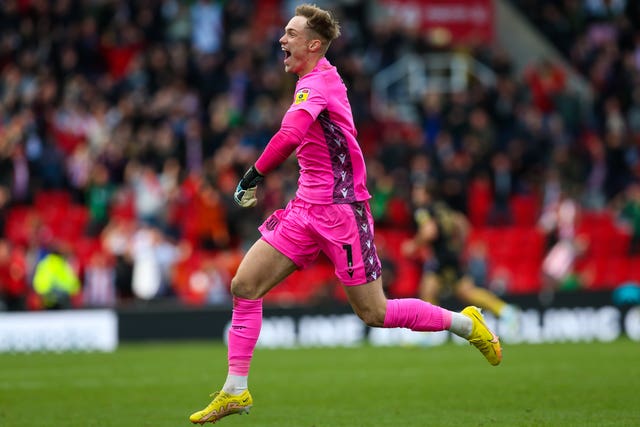 "I wish I could have got a bit more time but it's the manager's decision and you have to respect it.
"This month nothing was said (by current boss Alex Neil). There wasn't much dialogue, it was more from the technical director (Ricky Martin) to my agents.
"Once the offer from Brugge came in I was really intrigued and the more people at the club I spoke to the more it attracted me.
"The size of the club, the opportunities in the Champions League. It was a straightforward decision. I've gone through a lot of heartache in the past few months."