Jess Phillips among the senior Labour MPs who broke ranks to call for a ceasefire in Gaza
Jess Phillips is among the senior Labour MPs who broke ranks to call for a ceasefire in Gaza
Eight frontbenchers have defied Sir Keir Starmer to back a Commons vote calling for a ceasefire in Gaza.
MPs voted 293 to 125, majority 168, to reject the SNP's King's Speech amendment calling for "all parties to agree to an immediate ceasefire" in Gaza.
Labour MPs had been ordered to abstain on the SNP move and were told instead to back Sir Keir's position calling for longer "humanitarian pauses" rather than a ceasefire.
Here, the PA news agency takes a closer look at those who rebelled.
Jess Phillips
Prominent frontbencher Phillips has been the MP for Birmingham Yardley since 2015 and served as the Shadow Minister for Domestic Violence and Safeguarding under Keir Starmer until Wednesday.
Ms Phillips, who is a member of the group Labour Friends of Israel, said it was with a "heavy heart" that she quit the Labour frontbench because of the party's stance on Gaza.
"I can see no route where the current military action does anything but put at risk the hope of peace and security for anyone in the region now and in the future," she wrote in her resignation letter.
Naz Shah
The frontbencher, who has long been a strong supporter of Palestine, was forced to quit as John McDonnell's parliamentary private secretary in August 2016 over antisemitic Facebook posts.
The MP for Bradford West, who had been serving as the shadow minister for crime reduction until Wednesday, said her "email inbox is full of messages" from constituents who demand a ceasefire.
Afzal Khan
The former shadow minister for exports was born in Pakistan and came to the UK aged 11.
The MP for Manchester Gorton became the city's first Muslim MP upon his election in 2017, and has also served on the Muslim Council of Britain.
Sarah Owen
The MP for Luton North since 2019 was the shadow minister for local government and faith until her resignation.
On stepping down, Ms Owen said calls for a ceasefire are "reflected by the overwhelming majority of the British public".
Paula Barker
MP for Liverpool Wavertree since 2019, Ms Baker was shadow minister for devolution and the English regions until Wednesday.
Andy Slaughter
Mr Slaughter has served as the MP for Hammersmith since 2005.
He is secretary of the Britain-Palestine All-Party Parliamentary Group and vice-chair of Labour Friends of Palestine and the Middle East.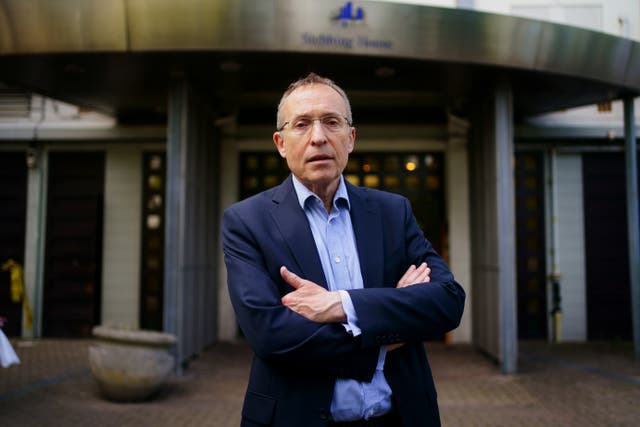 Yasmin Qureshi
The MP for Bolton South East since 2010 is a qualified barrister, and moved to the UK as a child from Pakistan.
Rachel Hopkins
MP for Luton South since 2019, Hopkins was the shadow minister for the Cabinet Office from 2021 to 2023.
Dan Carden
Mr Carden has been the Member of Parliament for Liverpool Walton since 2017, and was one of eight LGBT MPs newly elected.
Mary Foy
Ms Foy has served as the MP for the City of Durham since the 2019 general election.