Men who confronted Fishmonger's Hall terrorist to be honoured
John Crilly and Lukasz Koczocik confronted terrorist Usman Khan with a fire extinguisher and a ceremonial pike.
Two men who tackled the Fishmongers' Hall terror attacker in 2019 are set to be honoured at Windsor Castle.
John Crilly and Lukasz Koczocik, two of the four men who confronted convicted terrorist Usman Khan until armed police arrived at the scene, will receive the Queen's Gallantry Medal on Tuesday.
The decoration is awarded for exemplary acts of bravery. The pair featured on this year's Civilian Gallantry List, the last to be approved by the late Queen.
Ex-prisoner Mr Crilly hosed Khan with a fire extinguisher after Mr Koczocik had used a long ceremonial pike taken from the walls of the Grade II-listed building to disarm him.
The attacker was tackled to the ground and restrained until armed police arrived.
Khan, who had two large knives and a fake suicide belt, fatally stabbed Cambridge graduates Jack Merritt, 25, and Saskia Jones, 23, and injured three other people before running on to London Bridge.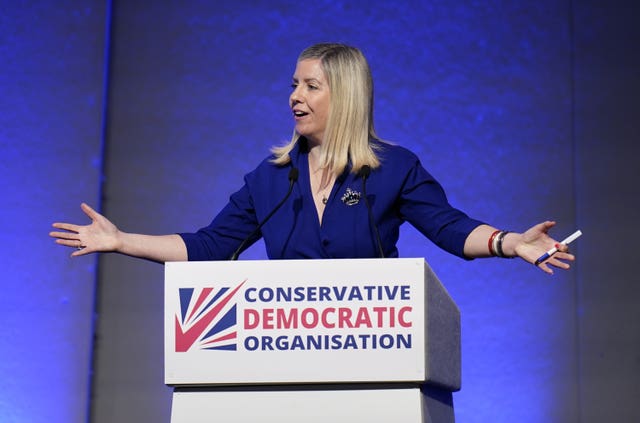 Among the other people receiving an honour is Conservative MP Andrea Jenkyns who will be awarded a damehood at Windsor Castle for her political and public service.
The MP for Morley and Outwood was honoured for her role as the former Tory assistant whip and minister for skills on Boris Johnson's resignation honours list in June.
Ms Jenkyns – a long time supporter of the former PM – previously described him as the "nation's greatest prime minister since Margaret Thatcher".
In July 2022, the 49-year-old was filmed raising her middle finger towards a crowd outside Downing Street shortly before Mr Johnson's resignation as PM.
Reacting to the Johnson nomination on X, formerly known as Twitter, she said: "I am deeply honoured to have been awarded a Damehood (DBE) for public and political services, having been nominated by our Nation's greatest Prime Minister since Margaret Thatcher, the Rt Hon @BorisJohnson, it was an honour to serve in his Government as a Minister & a Whip."
Dawid Konotey-Ahulu and David Wightwick will also receive honours at Tuesday's investiture.
Mr Konotey-Ahulu, co-founder of the 10,000 Interns Foundation, will receive a CBE for his services to diversity and inclusion by providing paid internships to 10,000 black students and graduates.
The former barrister has also helped create 10,000 paid internships for disabled students and graduates.
David Wightwick, chief executive of UK-Med – a humanitarian medical NGO, will receive a CMG for services to UK humanitarian support.
The 30-year humanitarian veteran oversaw UK-Med's relief effort in Ukraine after the start of the war.
Mr Wightwick has delivered humanitarian aid to various major disasters including the civil war in Liberia, the West Africa Ebola outbreak, and the Yemeni conflict.
The director of Sky Arts and Entertainment, Philip Jones, is set to receive an OBE for his services to the arts and television, while Dr David Barnes, a polar marine ecologist, will be honoured with the Polar Medal.
Dr Barnes is set to join Sir David Attenborough for the polar water trials around the Scotia Sea area in the South Atlantic Ocean.