What is it?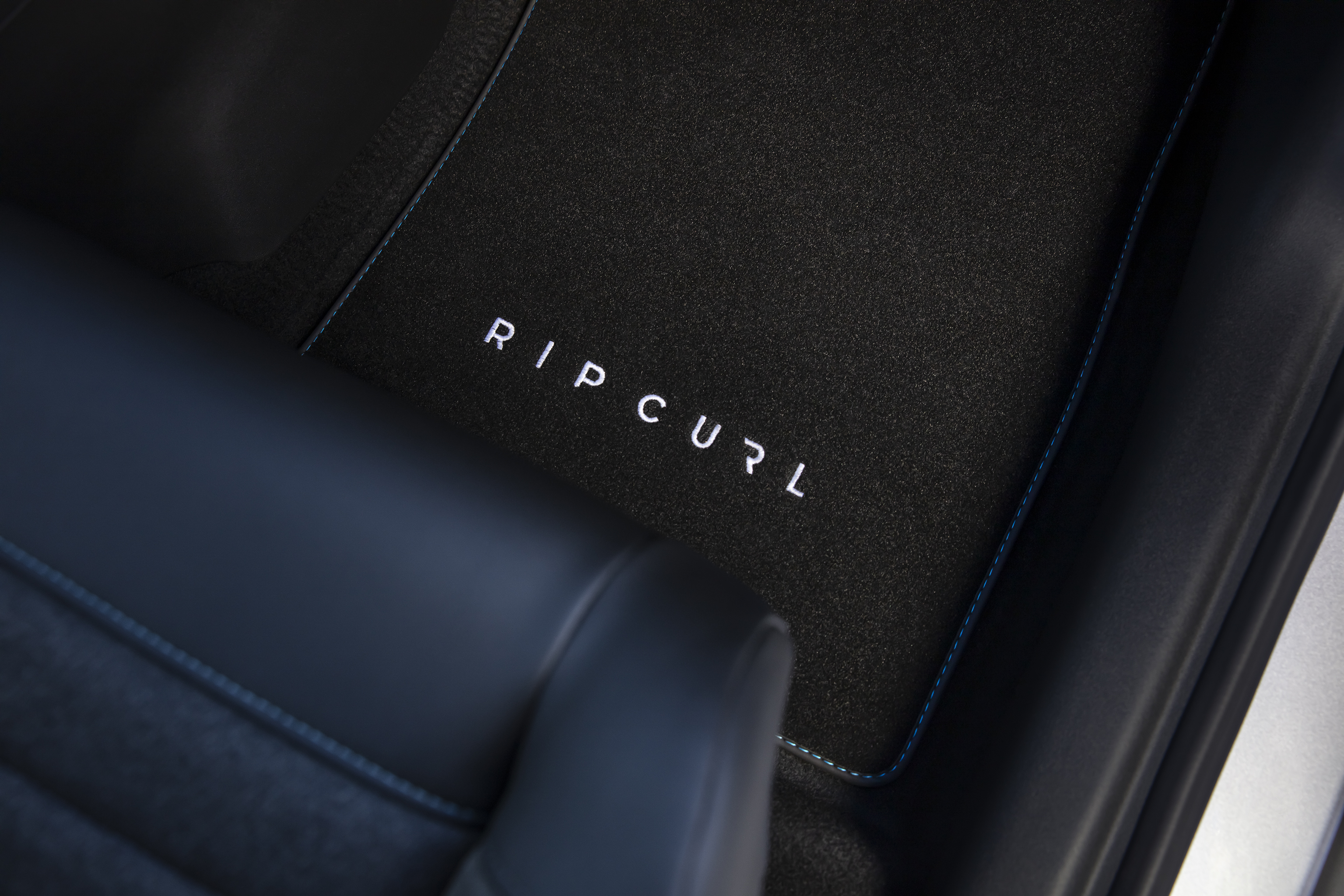 Car manufacturers love a special edition. Often a great way to drum up interest in a car that's perhaps fallen slightly by the wayside to enhance sales, it's a tool that firms have been using for years – some having more success than others.
Citroen is particularly partial to a special edition, and it usually involves teaming up with a fashion brand. There was the C1 styled with Jean-Charles de Castelbajac , while the firm has also worked with fashion Elle magazine on several occasions. Another partnership it loves to use is with the Australian surfing brand Rip Curl. Citroen is now back with a new version of its C3 Aircross, but will it work?
What's new?
The Rip Curl tie has previously been done on the Berlingo, as well as on Citroen's first C3 Aircross. Following an update to this latter model in 2021, there's now a new special edition of this crossover, which is an especially important car for Citroen.
The tweaks are entirely visual and spec related, though the Rip Curl sits right at the top of the C3 Aircross line-up. We'll expand more about the changes later, but the highlights are new 17-inch black alloy wheels and a unique sapphire blue leather and cloth interior.
What's under the bonnet?
This Rip Curl trim comes in the same choice of engines as the regular C3 Aircross, with the option of petrol and diesel engines on offer.
The petrol options account for the bulk of sales, with a three-cylinder 1.2-litre PureTech engine being used, available in outputs of 108bhp in tandem with a six-speed manual gearbox, or 129bhp with a six-speed automatic. A 108bhp 1.5-litre diesel is also offered.
We're trying the petrol automatic C3 Aircross, which is able to accelerate from 0-60mph in nine seconds and on to a 121mph top speed. In terms of fuel economy, Citroen claims up to 47.3mpg, with CO2 emissions of 140-151g/km.
What's it like to drive?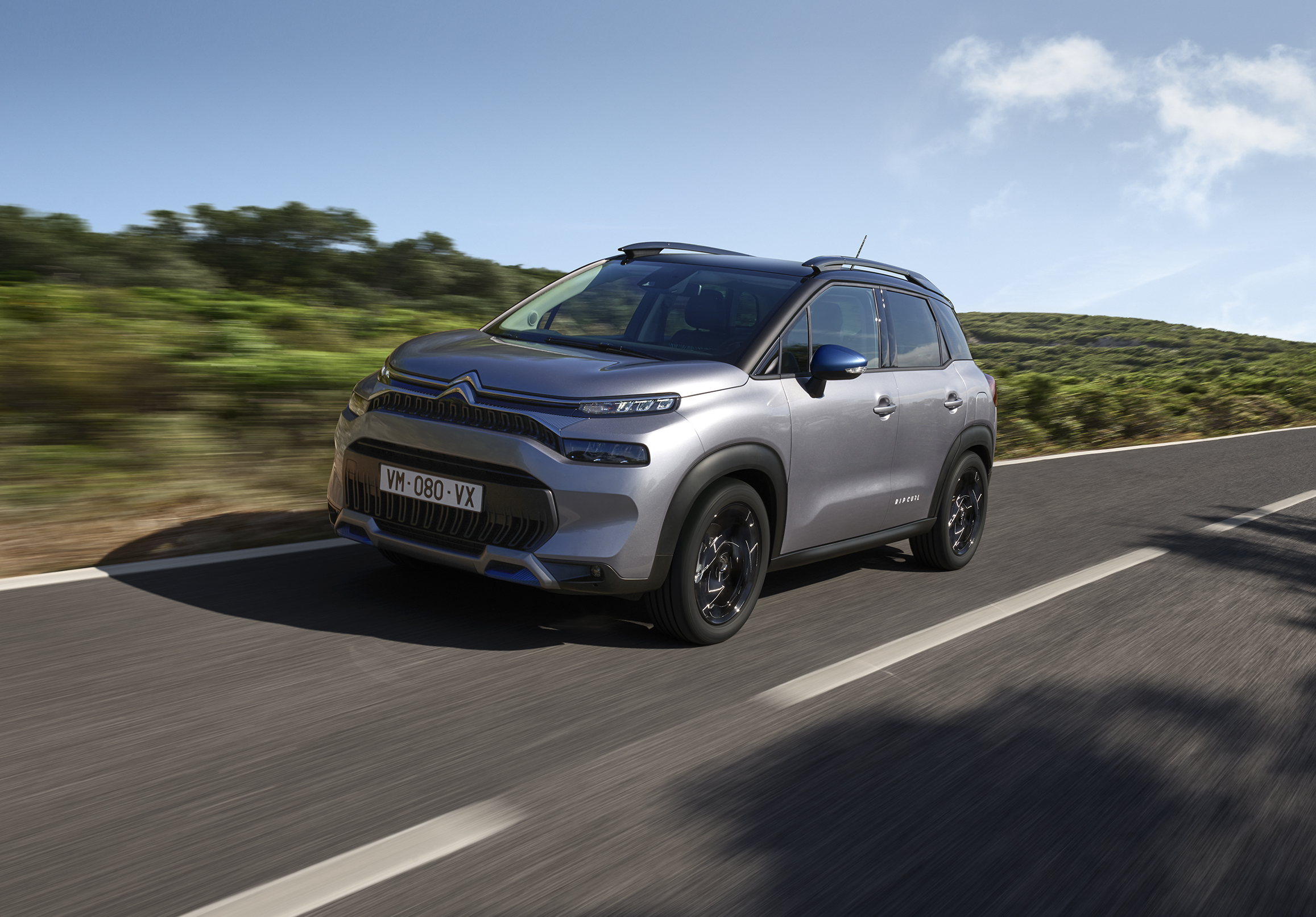 Let's start off by saying the C3 Aircross is a car clearly engineered for ease of use above all else, and there's no sporty intent whatsoever. But while Citroen's models try and rely on comfort, this model falls short in this area, not feeling very settled over bumps. At the same time, there's a lot of roll through the corners, which would be acceptable if the ride was supple, is not here.
The 1.2-litre engine provides ample performance, though feels quite gruff when pushed, and the automatic gearbox can be quite jerky at times. Our test car was also equipped with an optional advanced traction control system called 'Grip Control'. While it would help in the gravel and snow, there's no '4×4' version available, and ultimately means this is still just a front-wheel-drive crossover at the end of the day.
How does it look?
Citroen isn't afraid to do things differently with its cars' styling, and the C3 Aircross is certainly one of the funkier-looking models in its class. The last revision in 2021 saw this model get a much fresher face, with a more imposing grille introduced alongside standard-fit LED headlights. The plentiful plastic cladding also gives this Citroen the all-important 'rugged' styling too.
As for the Rip Curl special edition, it's equipped with plentiful badges to remind you of its fashion connections, along with an 'Anodised Blue' colour pack, bringing detailing to areas such as the bumpers and mirrors. Black alloy wheels are also fitted, and it's certainly a crossover that's able to stand out.
What's it like inside?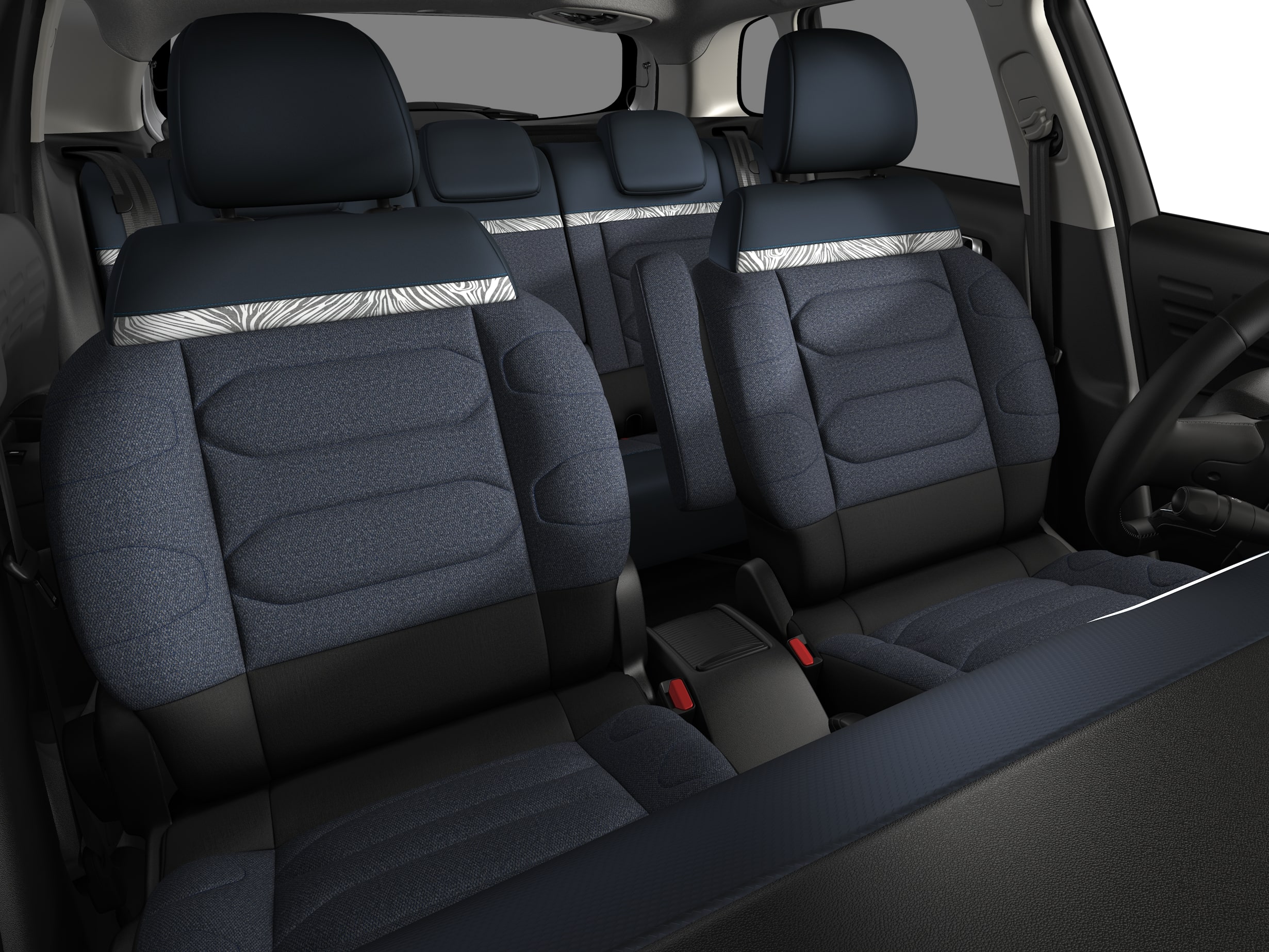 The funky looks of the exterior are carried over to the C3 Aircross' cabin, with a real highlight being its blue leather effect and cloth 'Advanced Comfort' seats. They certainly live up to their name, being impressively comfortable and supportive, and are ideal for longer trips.
The rest of the cabin is a mixed bag, however. The quality is quite cheap in more places than we'd like, though the Aircross does have a practical and useful interior. Elements like sliding rear seats and a large boot with a height-adjustable floor are welcome, though the panoramic glass roof (fitted as standard to Rip Curl) significantly headroom for those sitting in the rear.
What's the spec like?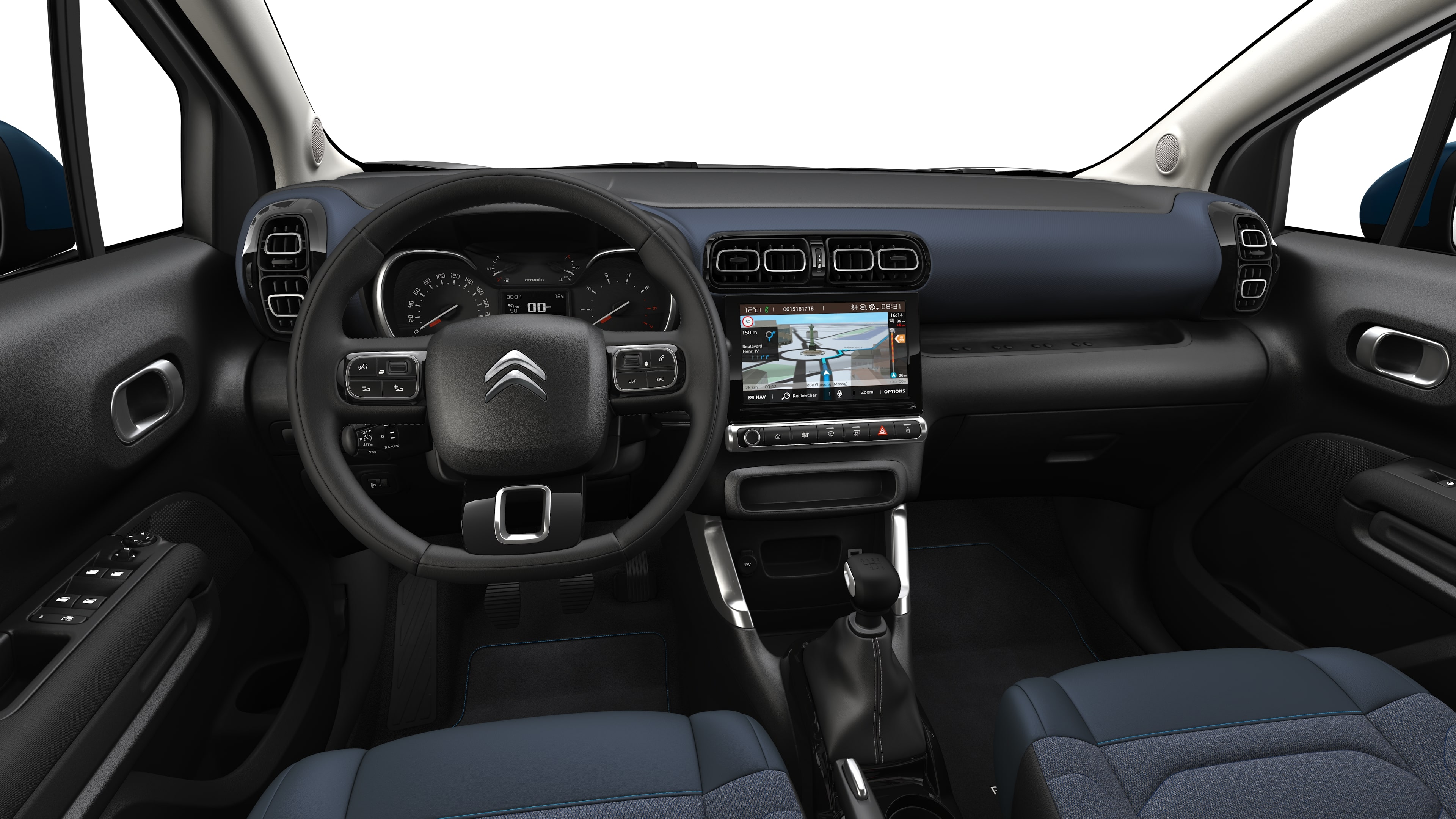 This Rip Curl model sits right at the top of the C3 Aircross line-up, and a result is equipped with a plentiful amount of equipment. Based on the Shine Plus grade, it features the panoramic glass roof we've already mentioned, as well as keyless entry, a nine-inch touchscreen and reversing camera too.
In terms of additional equipment, it benefits from an upgraded sound system and head-up display over the next available trim level, as well as additional styling tweaks.
As for pricing, the Rip Curl starts from £24,045, rising to £26,065 for this automatic model. It's £1,000 more expensive than the previous Shine Plus grade, too.
Verdict
The C3 Aircross remains a car with some key strengths. It's largely good value, generously equipped and more practical than many other cars in its class.
While its styling won't suit everybody, we personally reckon this Citroen is a smart-looking choice, especially in this Rip Curl version. We reckon the best value in the C3 Aircross line-up is to be had elsewhere, however, specifically with a cheaper version that loses the fashion connections.