You might expect a Golf or Polo to be Volkswagen's best-selling model but since 2017, the firm's most successful car has been the mid-size Tiguan SUV.
With more than 7.5 million sold since 2007 – and with the current generation being around since 2016 – Volkswagen is now back with a radically different third-generation model.
Due to arrive in the UK in the first half of 2024, the latest Tiguan is based on the Volkswagen Group's MQB Evo underpinnings, which have been updated and allow for some significant tech advancements.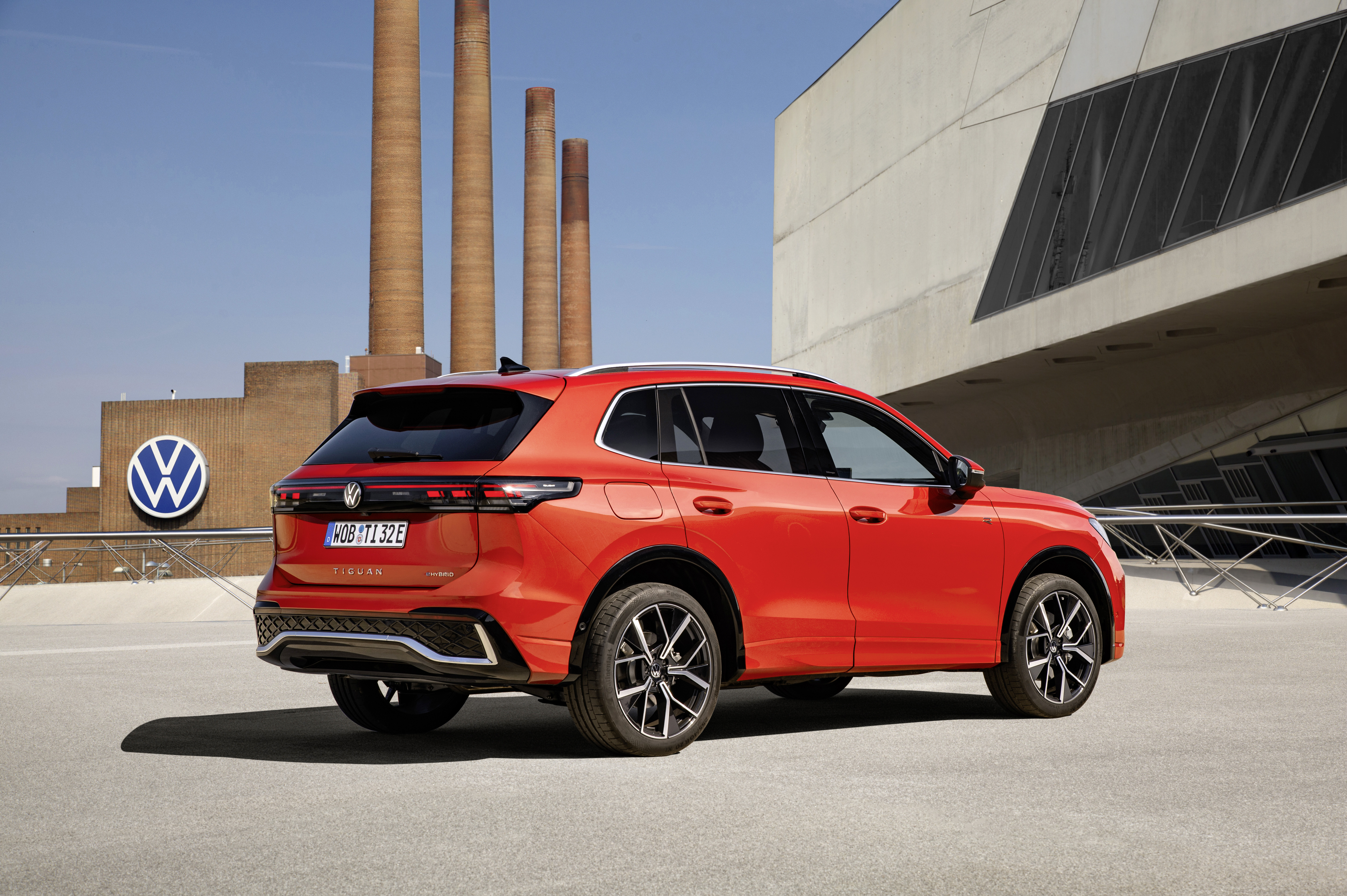 Volkswagen's styling is well-known for being quite conservative, but this new Tiguan is quite a radical departure, with few similarities shared between the old and new car. The front end gets a bolder and wider look courtesy of a new radiator section, with the firm putting a special emphasis on aerodynamics. It will also be available with advanced HD Matrix headlights, featuring 19,200 individually controlled LEDs.
Front and rear light bars will be fitted, depending on the version, with the overall design clearly influenced by Volkswagen's electric models, in particular the ID.4 SUV. A large rear spoiler also helps to give the Tiguan a sportier look, which can be added further by choosing the R-Line trim level.
The Tiguan's cockpit also gets a thorough makeover. There's a large new touchscreen measuring up to 15 inches, running Volkswagen's latest software that promises significant improvements in usability and connectivity. All models will also feature a selector that can be used to control the driving modes as well as ambient lighting settings.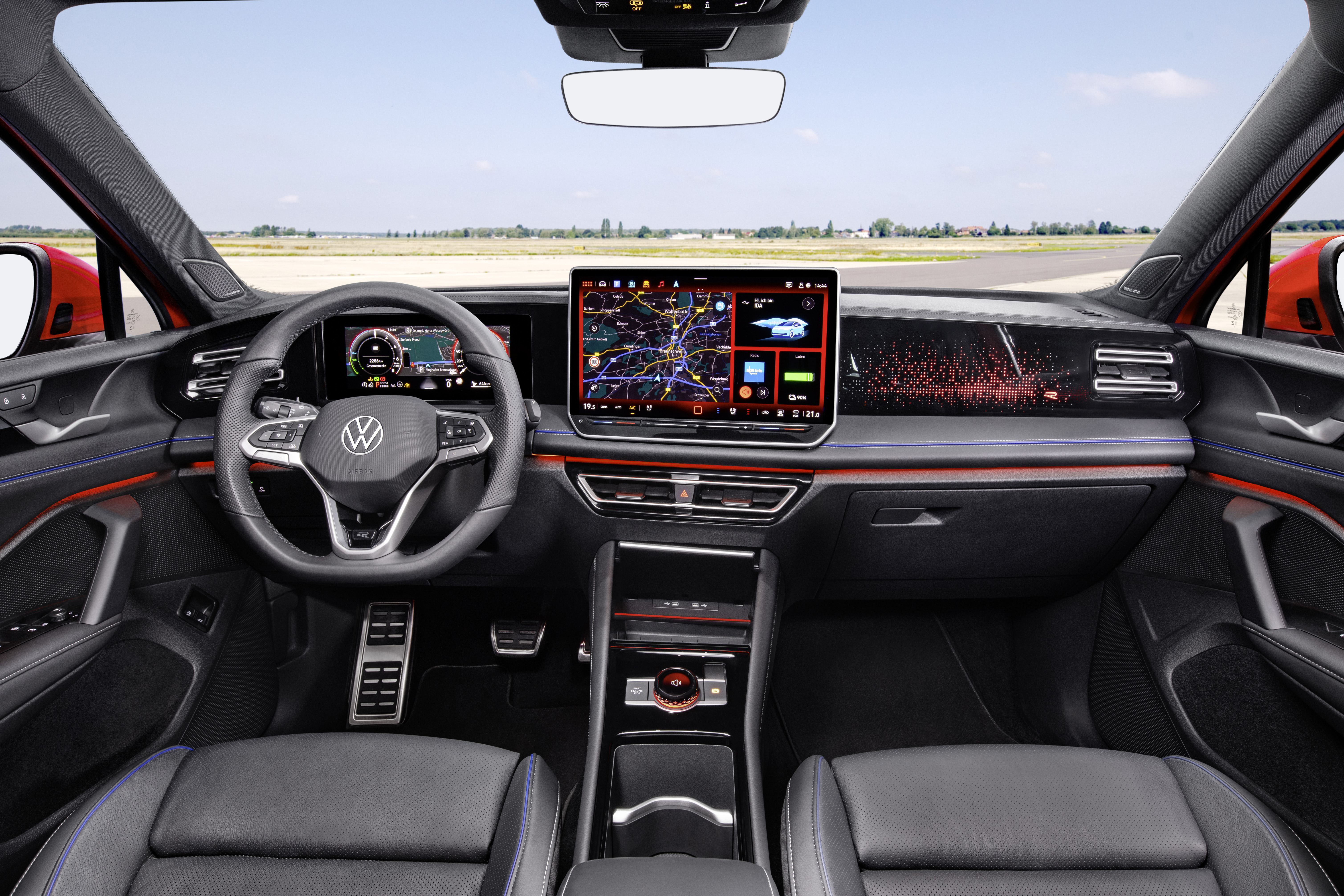 There will be a range of powertrains available on the Tiguan, including petrol, diesel and plug-in hybrids. Mild-hybrid technology will also be available for the first time on this SUV, with an eight per cent cut in fuel consumption claimed.
The highlight will be the plug-in hybrid, however, which now uses a turbocharged 1.5-litre petrol engine as its basis, as well as a significantly larger 19.2kWh battery. Power outputs of 201bhp and 268bhp will be available here, with the Tiguan said to be able to drive for up to 65 miles purely on electricity. It will also be one of the first hybrids from Volkswagen that will be able to DC rapid charge.
Various new pieces of technology will be available on the Tiguan, including massaging 'ergoActive' seats, and self-parking with a 'memory' function which should help drivers position the Tiguan in tight garages and car ports where the vehicle is parked regularly.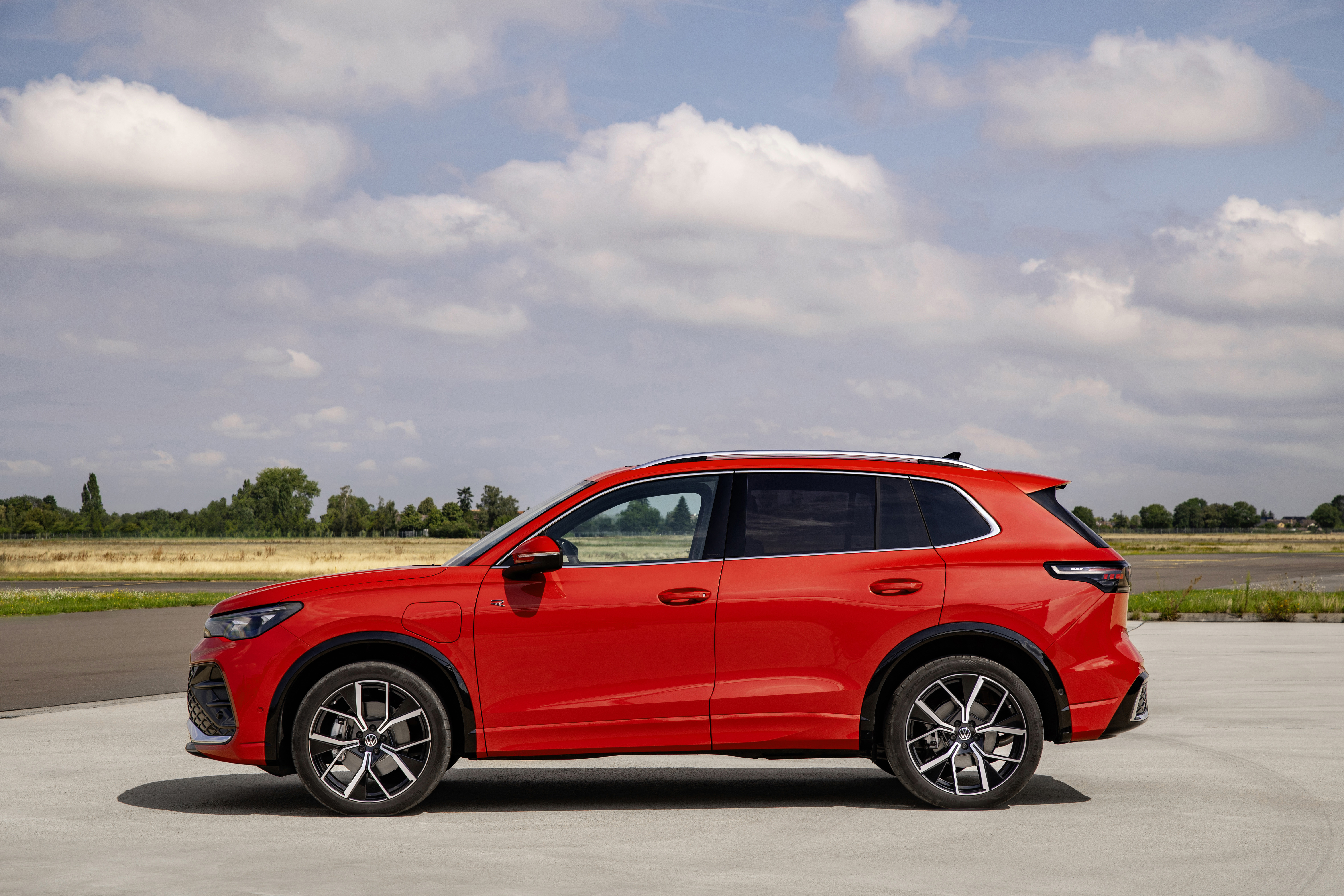 While the Tiguan was previously available in a stretched seven-seat Allspace model, which was more popular than the five-seater globally owing to strong US sales, Volkswagen has confirmed it will replace this car with a bespoke seven-seater that won't use the Tiguan name.
Orders for the Tiguan are expected to open later in the year, with prices in Germany starting from €36,600 (£31,500).