The Range Rover Sport range has been topped with a new V8-powered SV model.
Billed as 'the most powerful Range Rover ever', the SV is powered by a 4.4-litre twin-turbocharged V8 engine which is combined with mild-hybrid setup to develop 626bhp and 750Nm, ensuring a 0-60mph time of 3.6 seconds and a 180mph top speed.
A lower weight is behind this sharp performance, with 76kg in weight savings coming over the previous range-topping Sport through the fitment of carbon ceramic brakes and optional 23-inch carbon fibre wheels. It gets a standard-fit carbon fibre bonnet, too.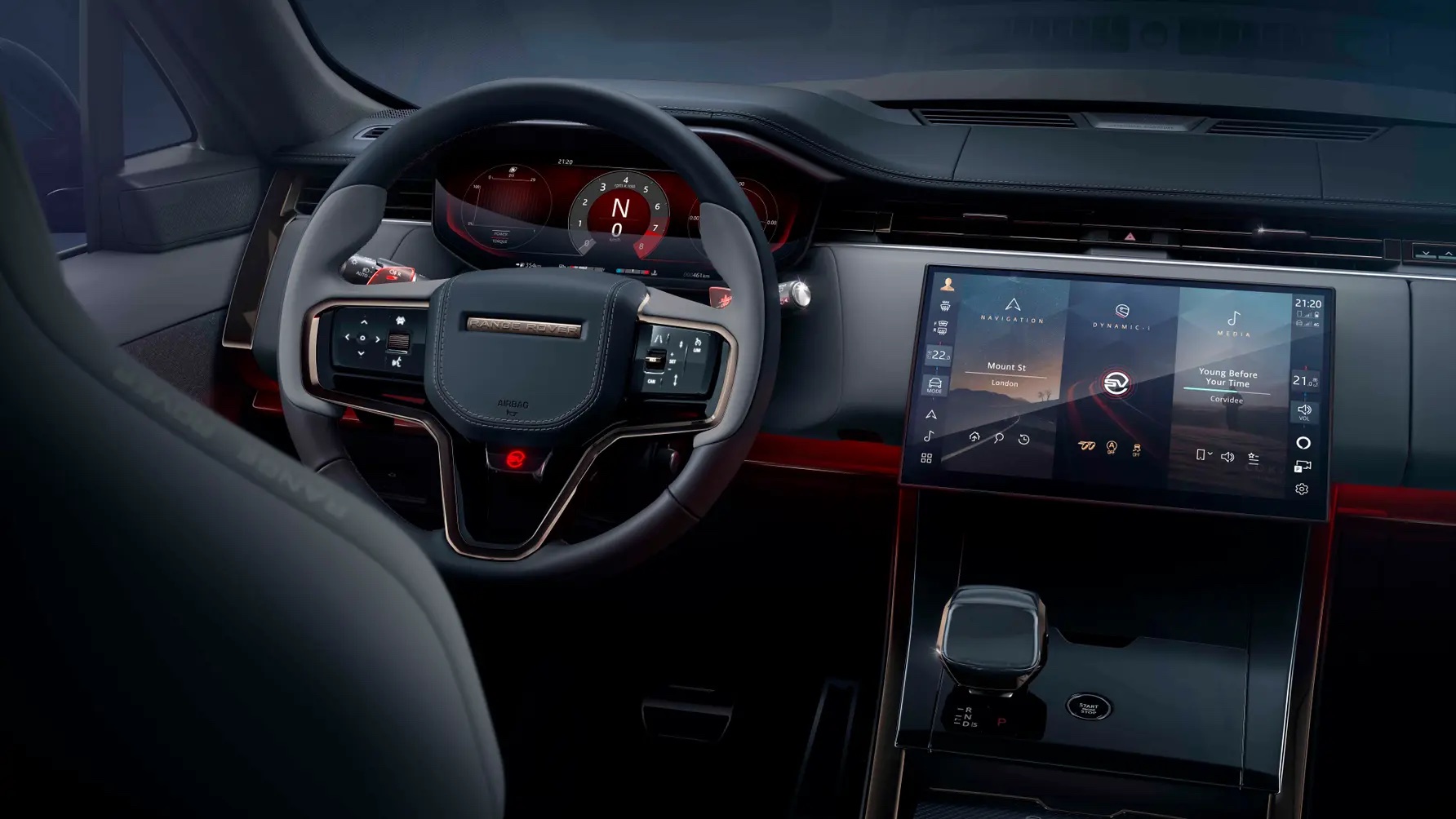 The SV's new 6D suspension system aims to provide a comfortable ride with the perfect blend of sporting feel. It combines hydraulic dampers, height-adjustable air springs and pitch control. Because of these elements, the Range Rover can maintain a level body positioning even when cornering hard or accelerating.
Inside, the SV uses the same basic architecture as the 'regular' Sport, but adds in some performance-orientated features. For instance, there's a new 'SV Mode' button on the steering wheel, which sharpens up the steering and gearchanges while making the throttle more responsive. This button also lowers the ride height by an extra 15mm.
Carbon fibre-backed performance seats are fitted as standard, with more sculpted bolsters and illuminated SV logos on the backrests. The SV is one of the first cars to get translucent edge-lift gear shift paddles behind the steering wheel, too.
The exterior benefits from a sharper front profile, while around the back there are carbon fibre-tipped quad tailpipes. There are also some carbon fibre details on the Range Rover script, front bumper blades and grille surround.