MG is returning to the sports car market with the Cyberster – an electric drop-top due on sale in the UK in 2024.
MG has a fantastic history when it comes to sports cars, with the former British brand producing the excellent MG Midget and MGB. The last MG sports car sold was the TF, which was stopped in 2011.
While MG was revived from the ashes by Chinese automotive brand SAIC, so far its focus has been on sensibly-priced hatchbacks and SUVs. This has helped it to become one of the UK's fastest-growing car firms in the UK; it sold more than 50,000 cars last year, putting it ahead of firms like Skoda, Volvo and Citroen.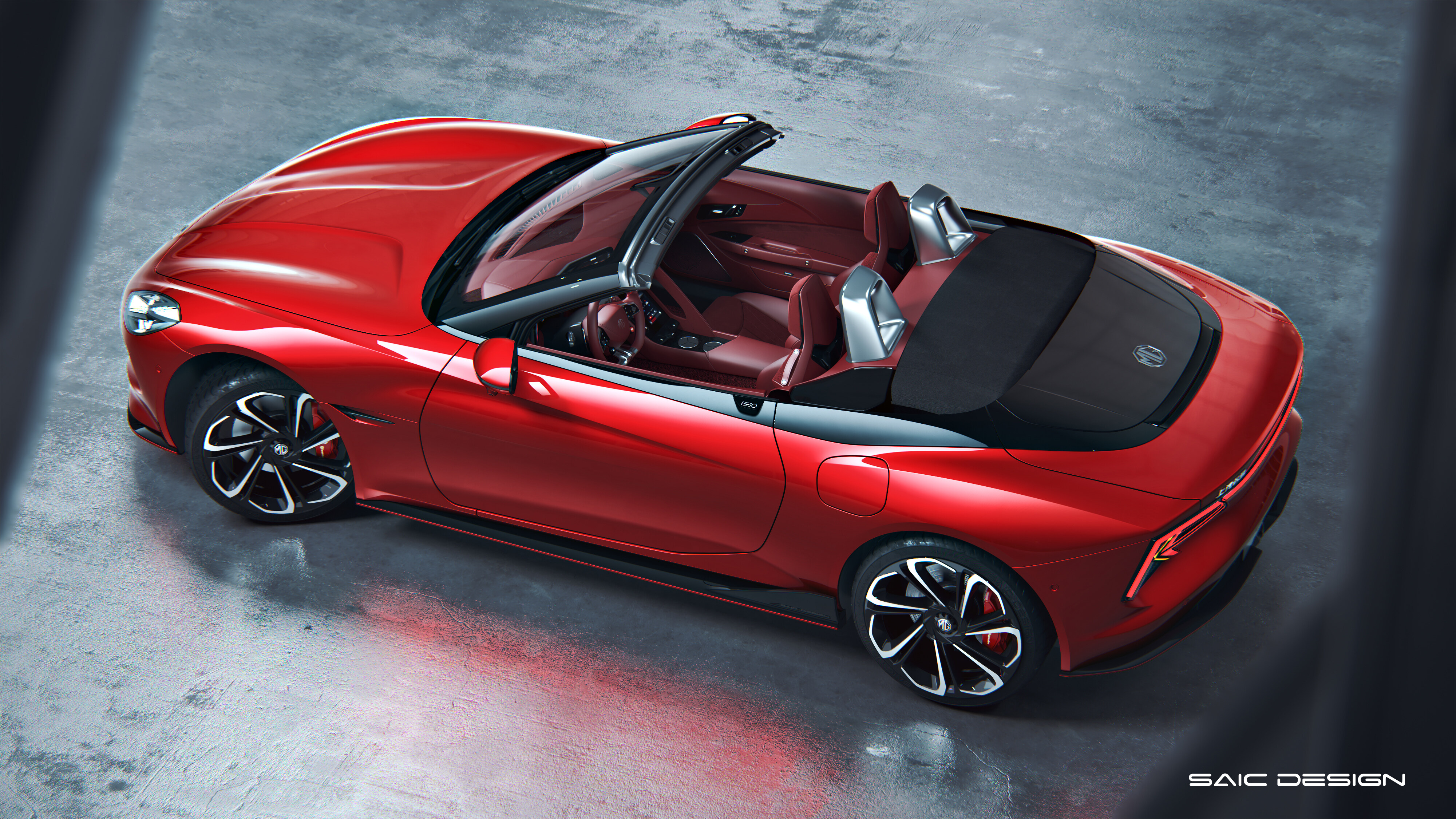 While MG has been teasing an electric sports car, called the Cyberster, for some time, the firm has now announced that it will enter production and arrive in the UK in summer 2024.
Confirmed at the Shanghai auto show currently taking place, the model has also been shown in what's expected to be production spec. Taking a similar shape to past MG sports cars, the firm said it wanted to create a model that is 'respectful of the brand's illustrious past'. The design also has supercar-like butterfly doors and a striking rear-end design.
Carl Gotham, advanced design director of the company's Marylebone design studio in London – the firm's only real UK link now – said: "Our intention was to create a completely new roadster ready for a new generation of sports car drivers and which opens a bold and compelling new chapter for MG.
"The focus for Cyberster was for the design to be respectful of the brand's illustrious past and to bring back that sporting bloodline, while also being absolutely clear that it should be modern and forward-facing like the MG of today, completely in-tune with the rapid transition to electric vehicles."
MG is yet to confirm any performance or battery details about its upcoming Cyberster, but more details are likely to be announced in the run-up to its launch next year.