Lamborghini's new range-topping supercar, the replacement for the Aventador, will adopt a hybrid plug-in setup for the first time.
Announced today, the new supercar – codenamed LB744 – will combine a V12 engine with three electric motors for a combined output of 1,000bhp. This will make it one of Lamborghini's most powerful cars to date.
The V12 engine has been synonymous with Lamborghini for decades, with the very first model to use such a powertrain arriving back in 1963. Hybrid technology was also used in 2019 with the firm's Sian hypercar, but this used the 'previous' version of Lamborghini's V12.
The new setup is designed to be lighter than ever, with a lightweight lithium ion battery being housed within the transmission tunnel section of the chassis. The main combustion V12 still comes in at 6.5-litres, but takes the title as the 'lightest and most powerful 12-cylinder engine' ever made by Lamborghini. It's 17kg lighter than the one fitted in the Aventador, too.
As with other Lamborghini supercars, the new model will use four-wheel-drive but in this instance, the combustion engine will provide power to the rear wheels while a pair of electric motors will drive the fronts. The third motor is then positioned above the new eight-speed dual-clutch gearbox to help drive the rear wheels when the car is moving in fully electric mode.
The battery, which has a capacity of 3.8kWh, can be recharged completely in 30 minutes when using a 7kW home wallbox. It can also be recharged using regenerative braking or via the engine's power, which will result in it being fully topped up in six minutes.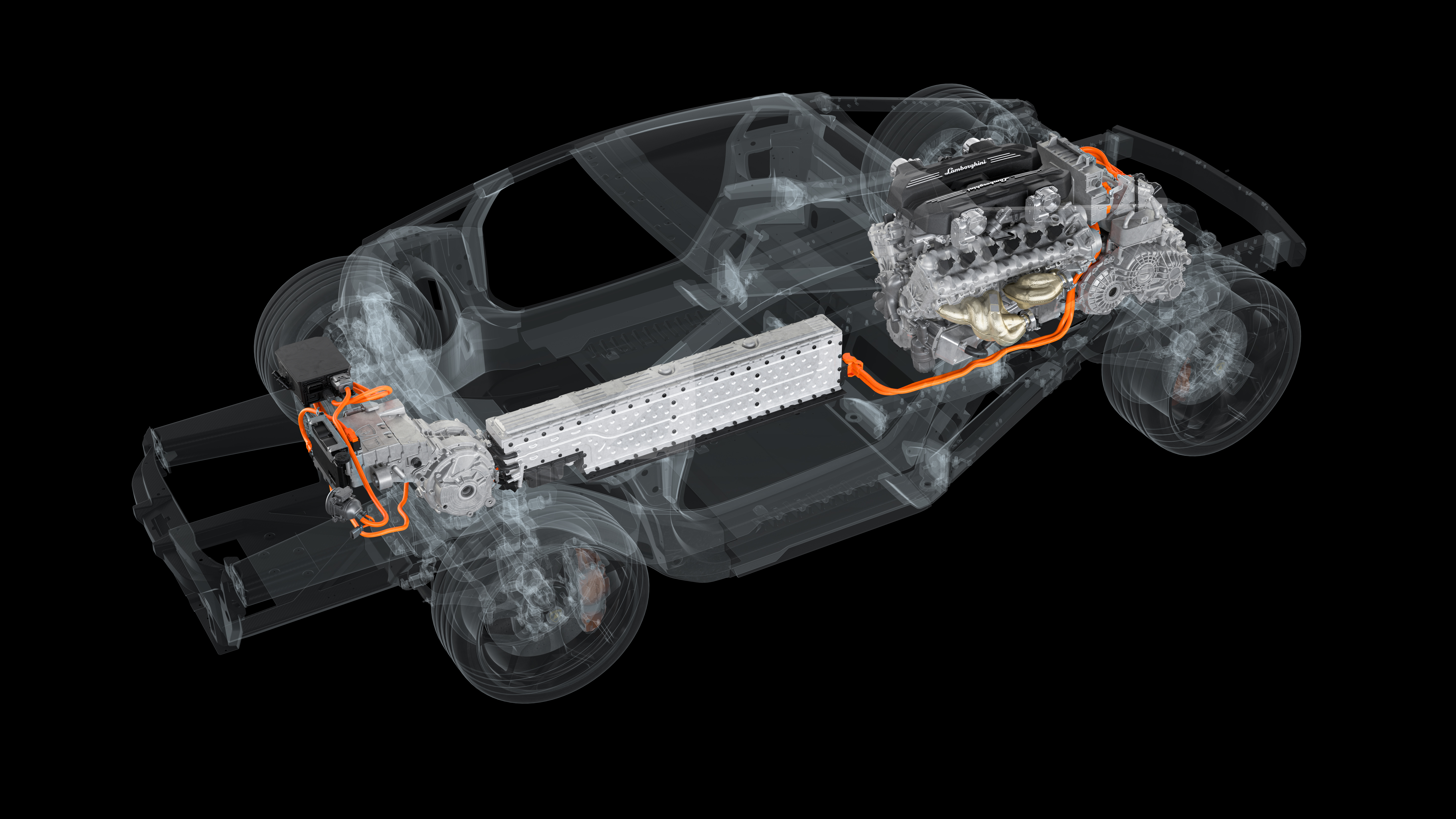 Further details surrounding Lamborghini's new supercar are expected to be released over the coming months ahead of its full reveal.