Renault has bolstered the trim levels available on its Megane E-Tech model with the introduction of a new tip-top specification.
The new flagship 'Iconic' trim level, which starts from £41,995, includes a great range of standard equipment alongside some efficiency-boosting new functions.
Core to these additions is a heat pump, which can help the electric motor and battery to deliver their best possible range when temperatures fall. Renault says that when outside temperatures fall below 10 degrees, the heat pump can increase the Megane E-Tech's range by up to nine per cent.
The heat pump also helps to lower the temperature of both the battery and electric motor while ensuring that the cabin of the car is kept at a constant temperature. It works by using a circuit of pipes that run through the battery and motor and these then convert the heat generated by the powertrain to warm the passenger compartment and give the best-possible range.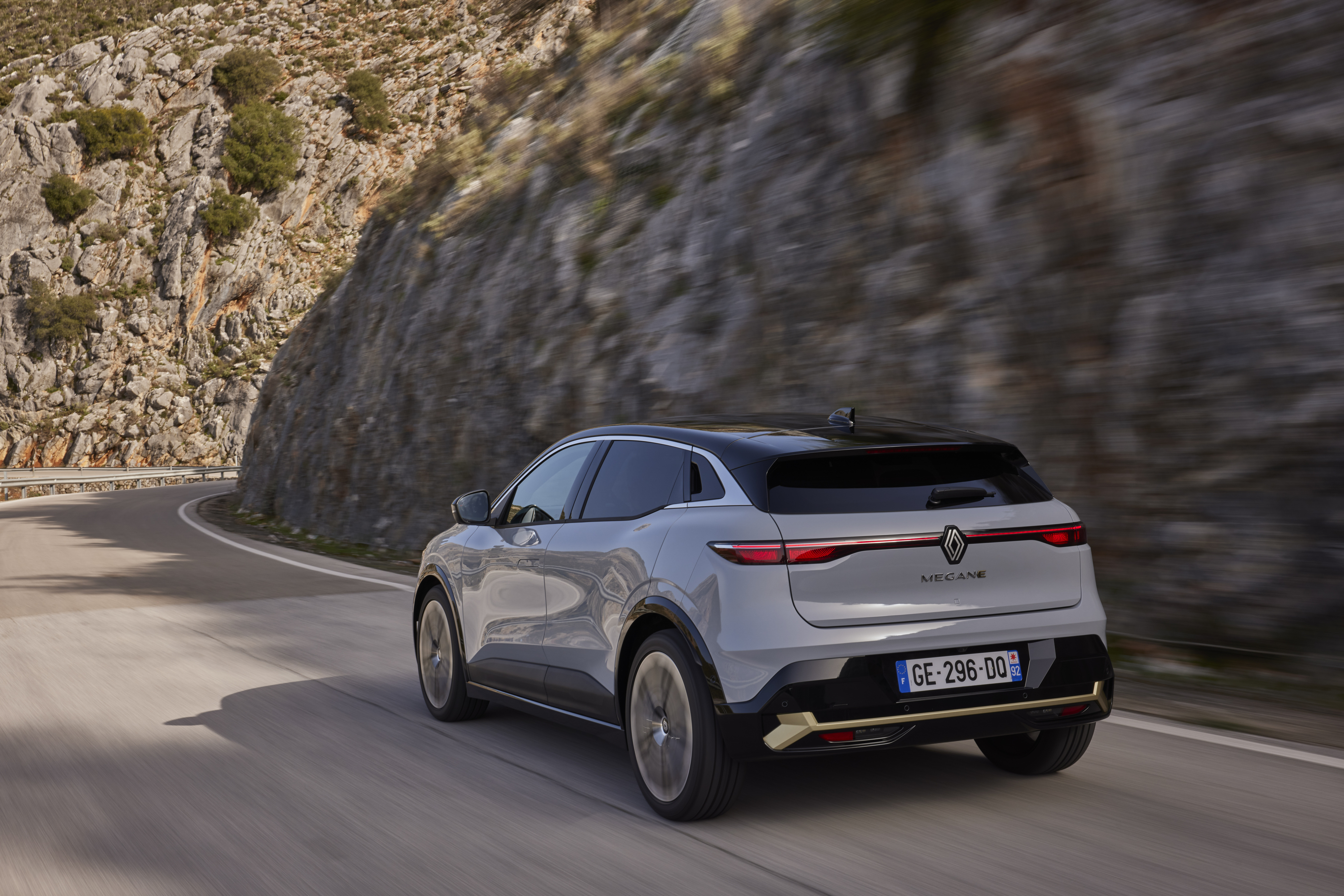 Alongside this key new addition, Iconic-specification cars get a wide variety of colours, with two-tone options also available. This contrasts the body colour with a roof of a different shade – it's available in either black or grey.
All cars also get 20-inch alloy wheels and a contrast gold 'F1' blade, alongside a nine-speaker Harman Kardon audio system and a full 3D parking camera. Inside, there's a 12.3-inch dashboard display and a nine-inch infotainment setup which runs Google's Android Automotive software.
Alongside new Iconic variants, existing Equilibre and Techo versions of the Megane E-Tech are also available, with prices starting from £36,995.