Land Rover has revealed an updated version of its stylish Range Rover Velar, benefiting from a raft of new technology and a revised plug-in hybrid powertrain.
Slotting in the Range Rover line-up between the Evoque and Sport, the Velar arrived in 2017 and was last updated in 2021 with the addition of a P400e plug-in.
This hybrid model has now been updated further and boasts a larger 19.2kWh battery, up from 13.6kWh, which allows it to travel for up to 40 miles on electricity, placing it in a lower company car tax bracket than before. The P400e can also now rapid-charge at 50kW, substantially reducing charging times to 30 minutes for an 80 per cent charge.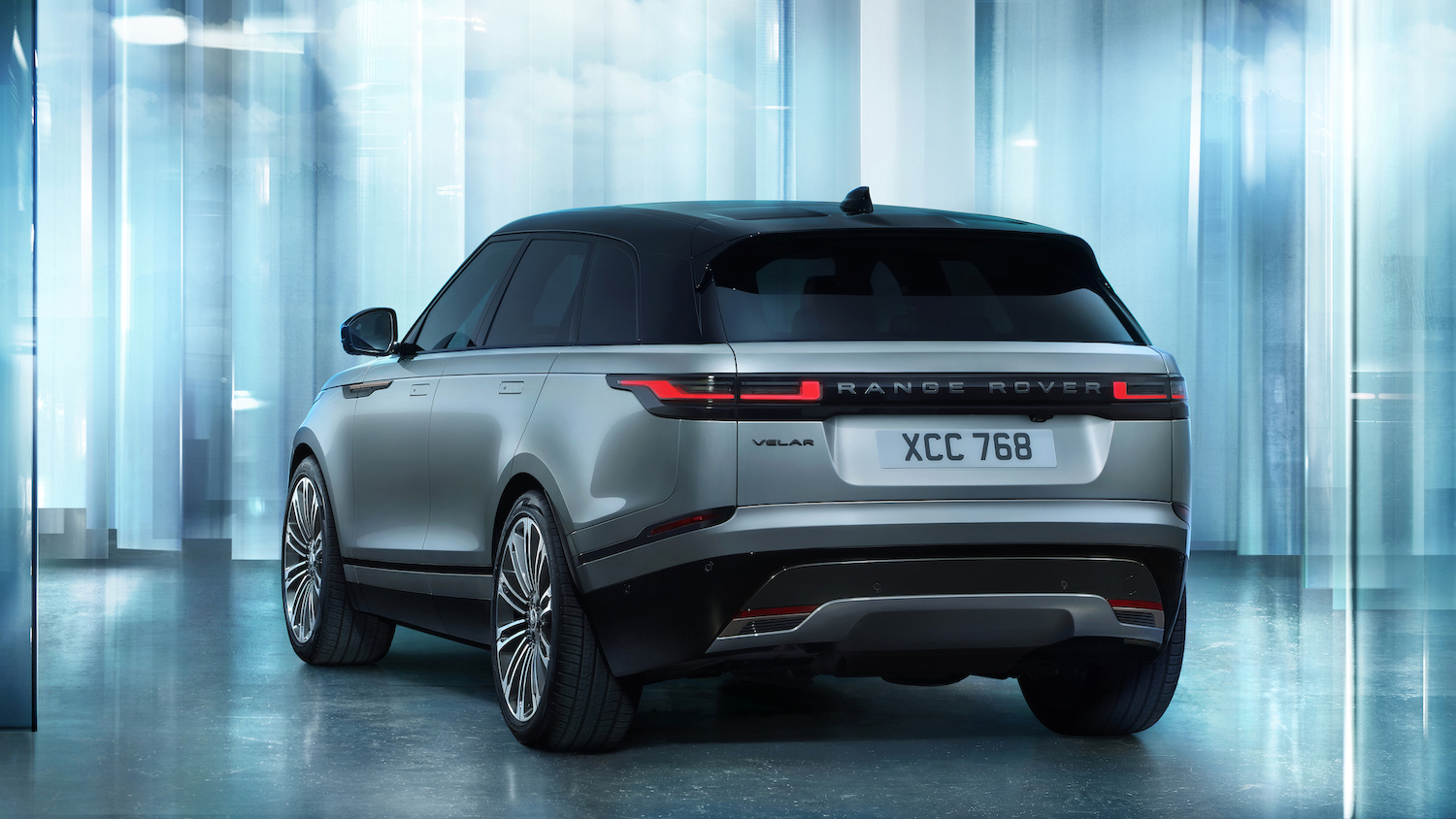 There's also a choice of a D200 or D300 diesel, both featuring mild-hybrid technology, as well as a P250 petrol version.
In terms of design, the Velar gets a small refresh to bring it more in line with the latest Range Rover, including a revised grille and new slim LED headlights featuring adaptive 'pixel' technology that helps to offer improved vision without dazzling others on the road. There are darker exterior accents throughout, too, along with a revised rear bumper.
One key change in the cabin is the addition of a 11.4-inch curved glass touchscreen, which runs on the latest operating system seen on the current Range Rover and Range Rover Sport. The second touchscreen found on the outgoing Velar, which controls the vehicle settings and climate control, has been removed, giving the interior a more minimalist look.
Elsewhere, there are new seats, while Land Rover has also introduced a vegan leather-free interior option.
The updated Range Rover Velar is now available to order, with prices starting from £54,045.