Nissan has revealed a modified version of its Ariya EV that will be used on a 17,000-mile expedition from the North Pole to the South Pole.
Being undertaken to 'showcase the capability of EVs and highlight positive action against the climate crisis', the one-off Ariya has been designed with the help of specialists Arctic Trucks. Nissan says modifications have been 'intentionally minimal', with the Ariya's electric powertrain being unaltered. The most major changes are a revised suspension setup and huge 39-inch tyres.
Other changes made to the Ariya include widened arches to accommodate the huge wheels, as well as a roof panel that allows a drone to be flown from and land on. A specially-integrated coffee machine is also fitted for an on-demand caffeine fix.
Explorers Chris and Julie Ramsey will be undertaking the challenge, and be the first to drive from the North Pole to the South Pole in an electric car if successful.
Chris Ramsey, EV expedition leader, said: "One of the things that underpins all the adventures we do is that we take a standard production EV and aim to make minimal changes to clearly demonstrate its real, everyday capabilities, regardless of where you are driving it. Our Nissan Ariya is no different as the vehicle's drivetrain and battery has remained factory standard, demonstrating just how capable and versatile the production Ariya is.
"We've modified the suspension and widened the wheel arches so we can benefit from the stable platform and support of the 39-inch BF Goodrich tyres. I'm incredibly excited to get behind the wheel of what was already a brilliant vehicle, but now feels equipped to take on the ends of the earth in style."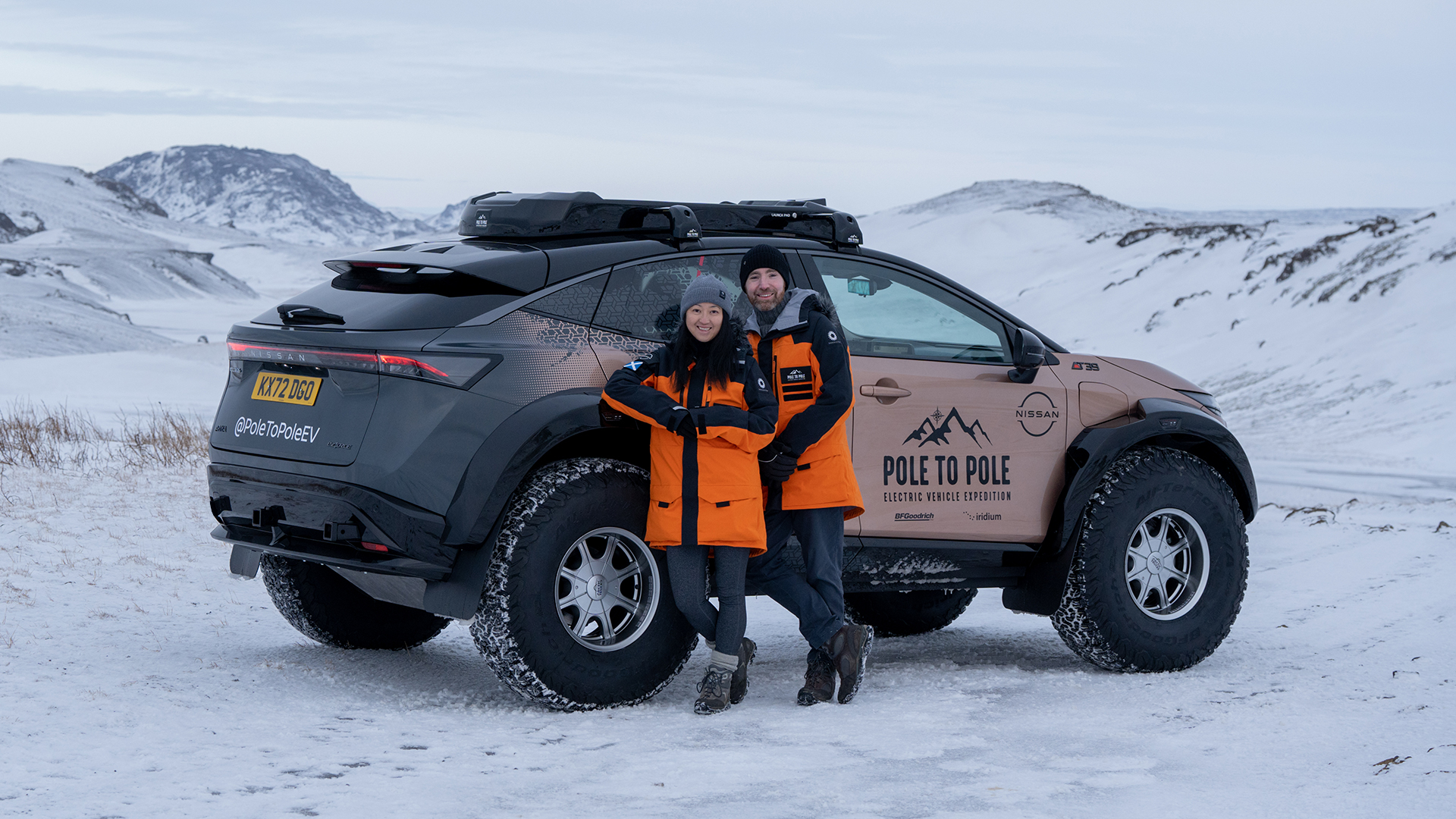 The Pole-to-Pole expedition has been four years in the making, with the challenge getting underway in March.