Bentley has created a pair of special-edition Continental GT models designed to celebrate the fearsome Bathurst 12 hour endurance race.
It's an event in which Bentley recently saw success, with the Crewe-based firm's Continental GT3 race car taking the crown in 2020. The Bathurst 12 Hour is an endurance competition designed for both GT and production cars, which sees vehicles battle around the Mount Panorama Circuit in Bathurst, New South Wales.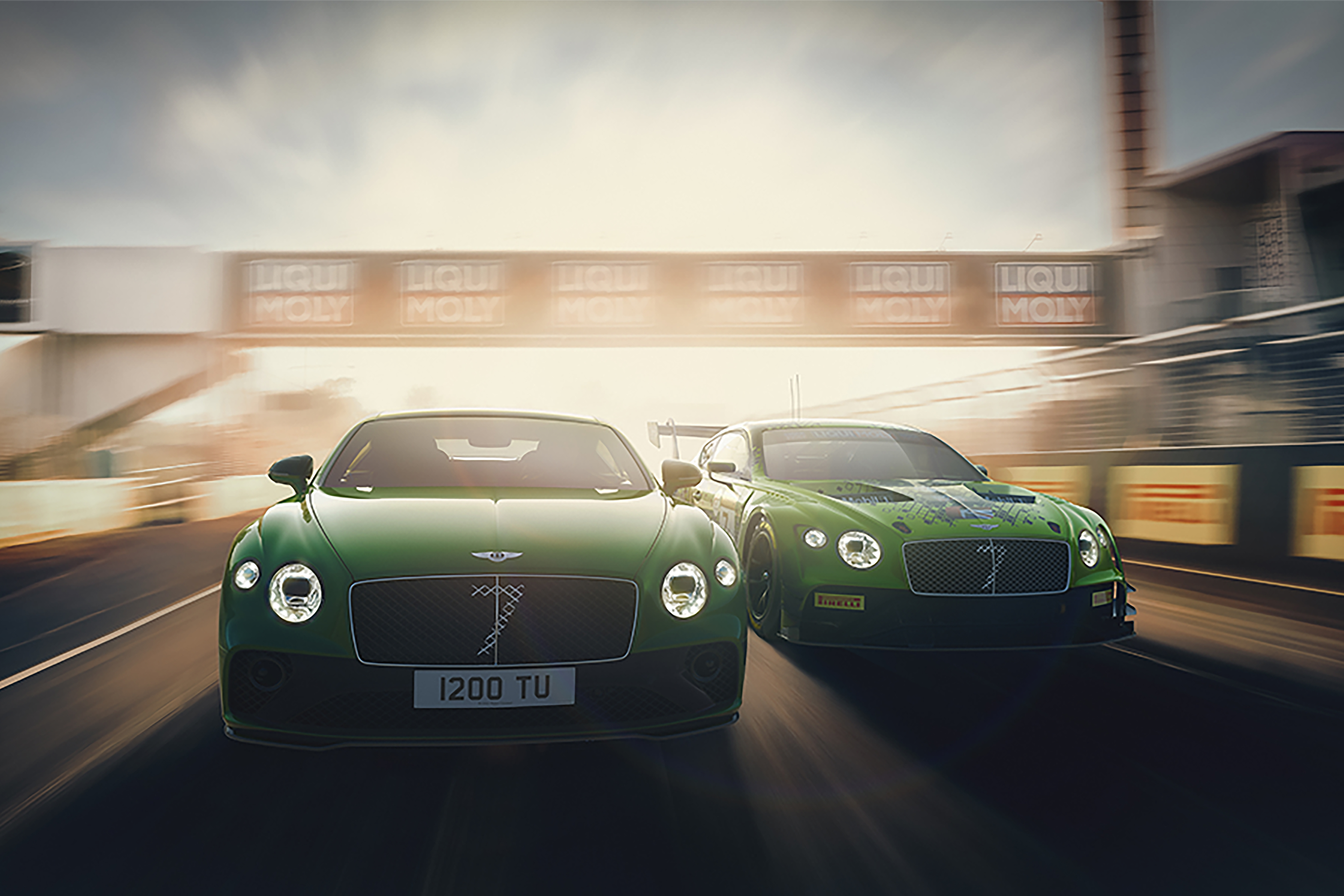 To celebrate, Bentley has created a pair of special edition models. Both vehicles are based on the standard Continental GT S specification but add a host of bespoke features. The first car takes its inspiration from the livery of the winning racer, incorporating a bright green exterior and contrast black roof, as well as contrasting mirrors, lower bumper and rear boot silhouette. There's even a number seven painted on the grille, just like the race car.
This version also features the Blackline specification which replaces all of the car's usual exterior chrome detailing with polished black versions. In addition, there's the Styling specification, which beefs up the Contintental's appearance with a front splitter, larger side skirts and a carbon fibre rear diffuser.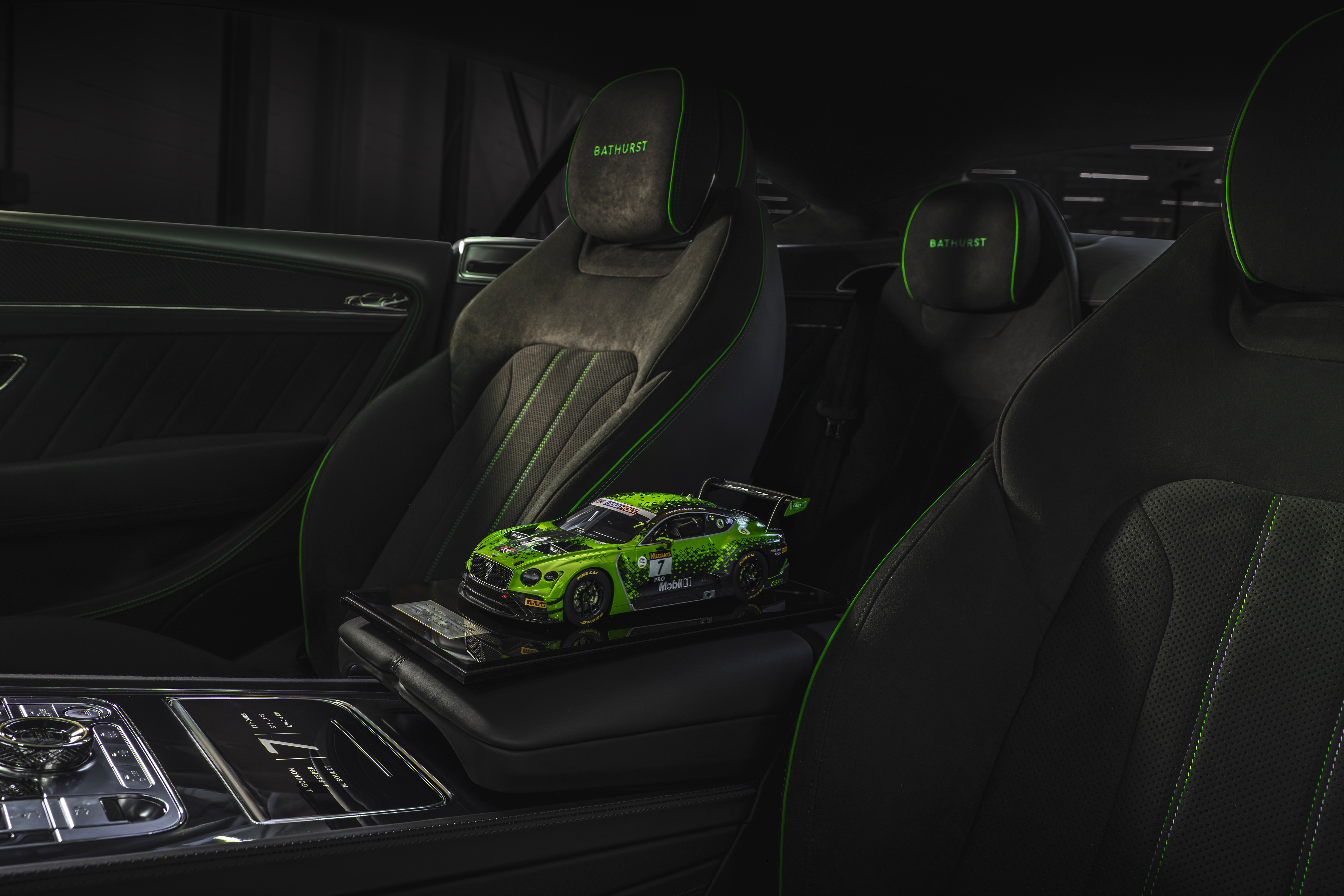 The second car, meanwhile, has a silver exterior which reflects the colour of the second-generation Continental GT3 that was launched in 2017. It also gets black detailing to replace the original vehicle's chrome, alongside the Styling specification.
All versions of the Continental GT S utilise a 4.0-litre V8 engine with 542bhp and 770Nm of torque, enabling a 0-60mph time of 3.8 seconds.
Each car also gets a 'commemorative framed artefact' and a scale model of the winning car.