Lamborghini Countach with just 155 miles on the clock heads to auction
The 25th Anniversary model will go under the hammer later this month.
A 'time capsule' example of a Lamborghini Countach with just 155 miles on the odometer is set to go under the hammer at auction this month.
The 1989 model was sold to a Detroit-area buyer for $275,000 (£222,755) in 1990 and, at the time of sale, it had 82 miles on the clock. However, by November 2007, the Countach reappeared at its original dealership having been driven just eight miles over the 17-year period.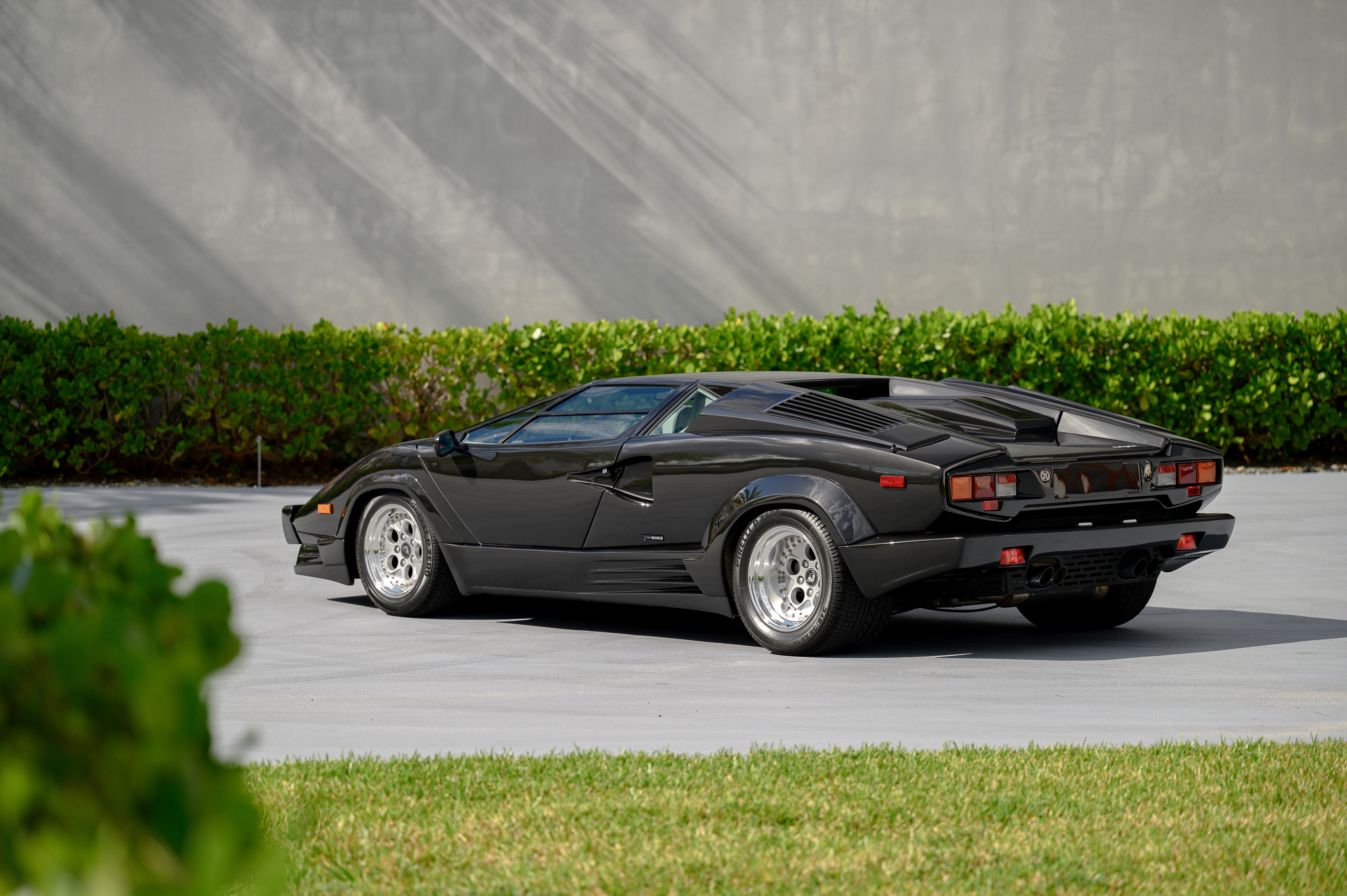 Between 2010 and 2020, the Lamborghini remained in a 'prominent' Ohio collection on static display, but it is said to have been regularly inspected, started and taken on 'very short drives' to preserve its mechanicals. It was then purchased by its current owner in January 2020, yet they've done little to make a dent in the mileage. It still wears its original Pirelli P Zero tyres, in fact, and is accompanied by all of its original documentation.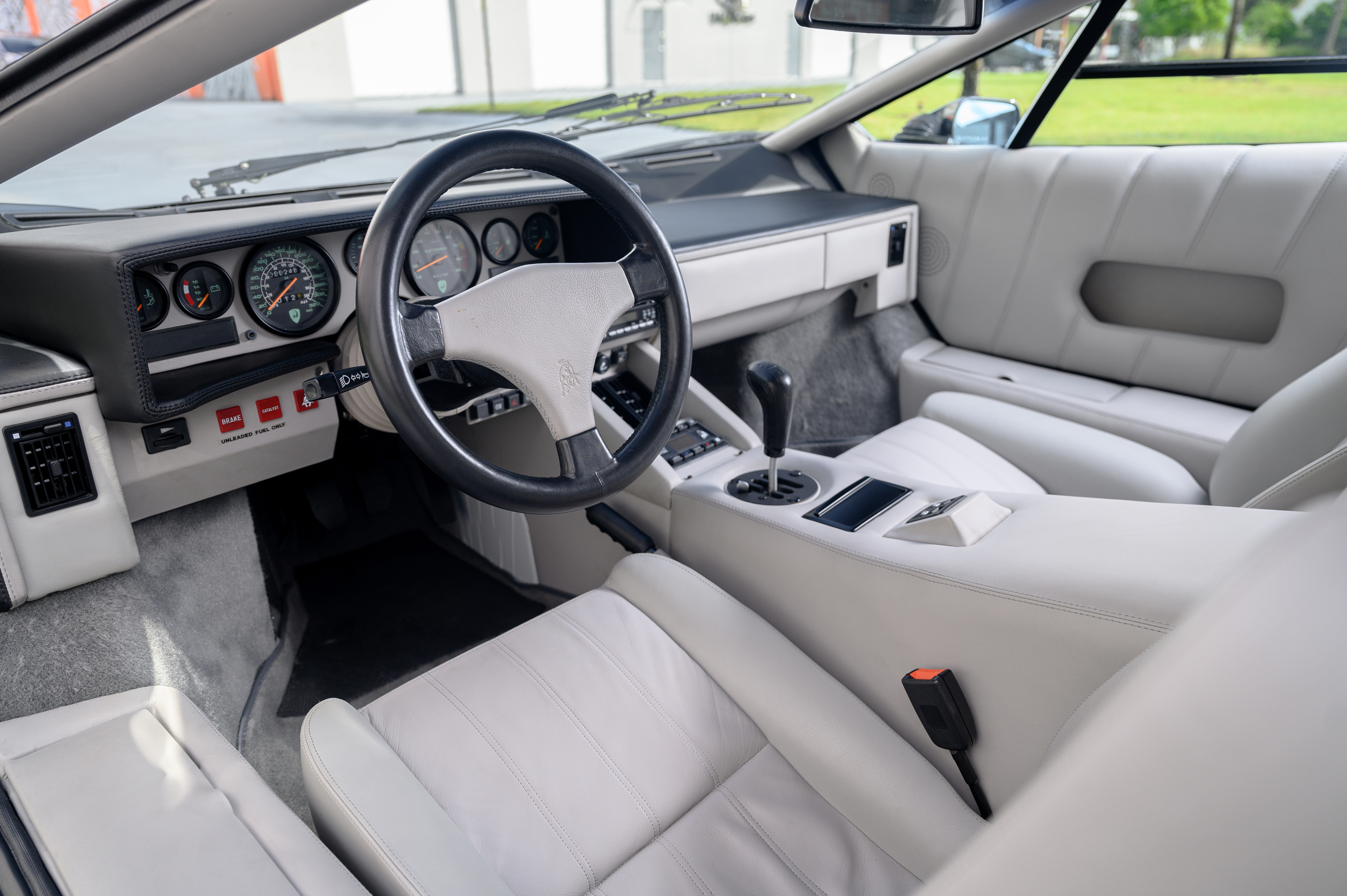 The 25th Anniversary Countach features a metallic black exterior colour with grey leather, while auction house RM Sotheby's – which is selling the vehicle – believe it to be 'likely the lowest-mileage example in existence'. Slightly updated over the existing 5000 QV, the revised Countach included changes such as a raised front end and redesigned intakes that helped channel air to the brakes.
Offered as part of the RM Sotheby's Arizona auction on January 26, the Countach will arrive with an estimate of between $750,000 and $1 million (£607,252-£809,670).