Suzuki has revealed a new concept car which previews what the firm's next generation of electric vehicles could look like.
Unveiled at the Auto Expo 2023 event in Delhi, India, the eVX is expected to go on sale during 2025. Utilising a 60kWh battery, it's said to be capable of delivering up to 342 miles of electric range when tested to the Indian MIDC driving cycle.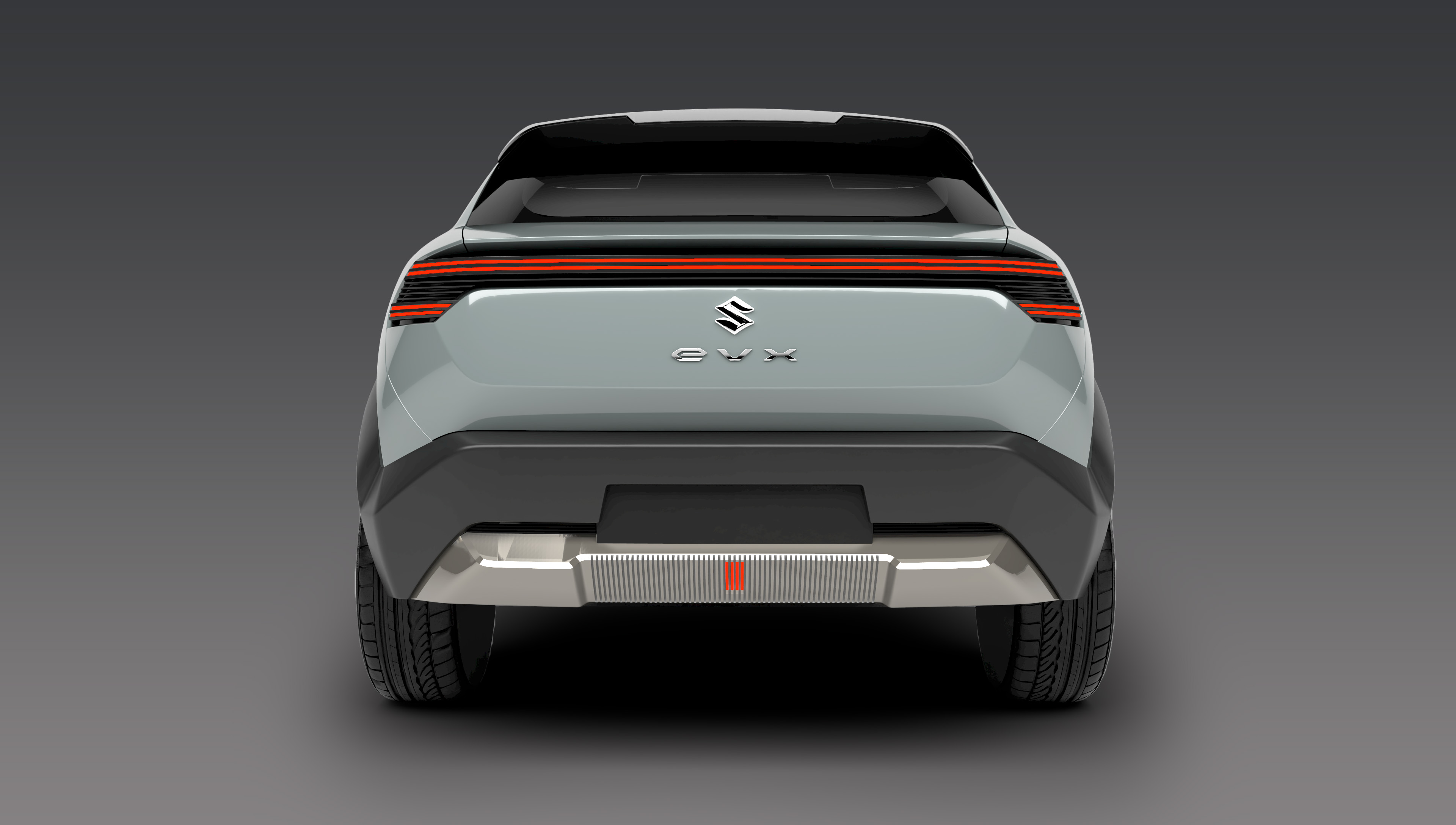 The chunky proportions tie in with Suzuki's 'strong 4×4 DNA' and though initial details are scarce, the car's high ride height and chunky bumpers suggest that it could be a more off-road-focused model than other EVs on sale today.
In a press briefing at Auto Expo 2023, Toshihiro Suzuki, president of the Japanese firm said: "I am delighted to unveil the eVX, our first global strategic EV. At the Suzuki Group, addressing global warming is a priority.
"We are promoting a range of global measures to reduce greenhouse gas emissions. Suzuki will continue providing valuable products to our customers around the world by optimising them for the way different people live and drive."
Measuring 4.3 metres long and 1.8 metres wide, it's similar in size to Suzuki's current S-Cross model. It's expected that Suzuki will adopt its typically value-led approach to the eVX's pricing, too, going up against more budget-orientated electric models like those from MG.
Suzuki says that the eVX will get the 'advanced features of the latest BEVs', suggesting that it'll get a wide range of assistance systems. It's expected that more details surrounding the car will be released over the coming year.