A Ford Jeep used by King George VI to conduct a 'morale boosting' visit to troops in 1942 is set to go on sale at auction.
The now-restored 1942 Ford Jeep took the King, along with General Carl A.Spaatz, Commander of Strategic Air Forces in Europe, to rally troops at RAF Chelveston on November 14, 1942.
During his visit, His Majesty spoke with the crews of both Liberator and Fortress aircraft and inspected the planes, too. At the time, the airfield was being used by the 301st and 305th Bombardment Groups of the US Army, who flew the Boeing B-17 Flying Fortress bomber.
Chelveston Aerodrome was opened in 1941 for use as an airtime RAF base and it was soon able to include three runways laid out in a triangular format. From December 1942, the site was used by the American Army Air Force.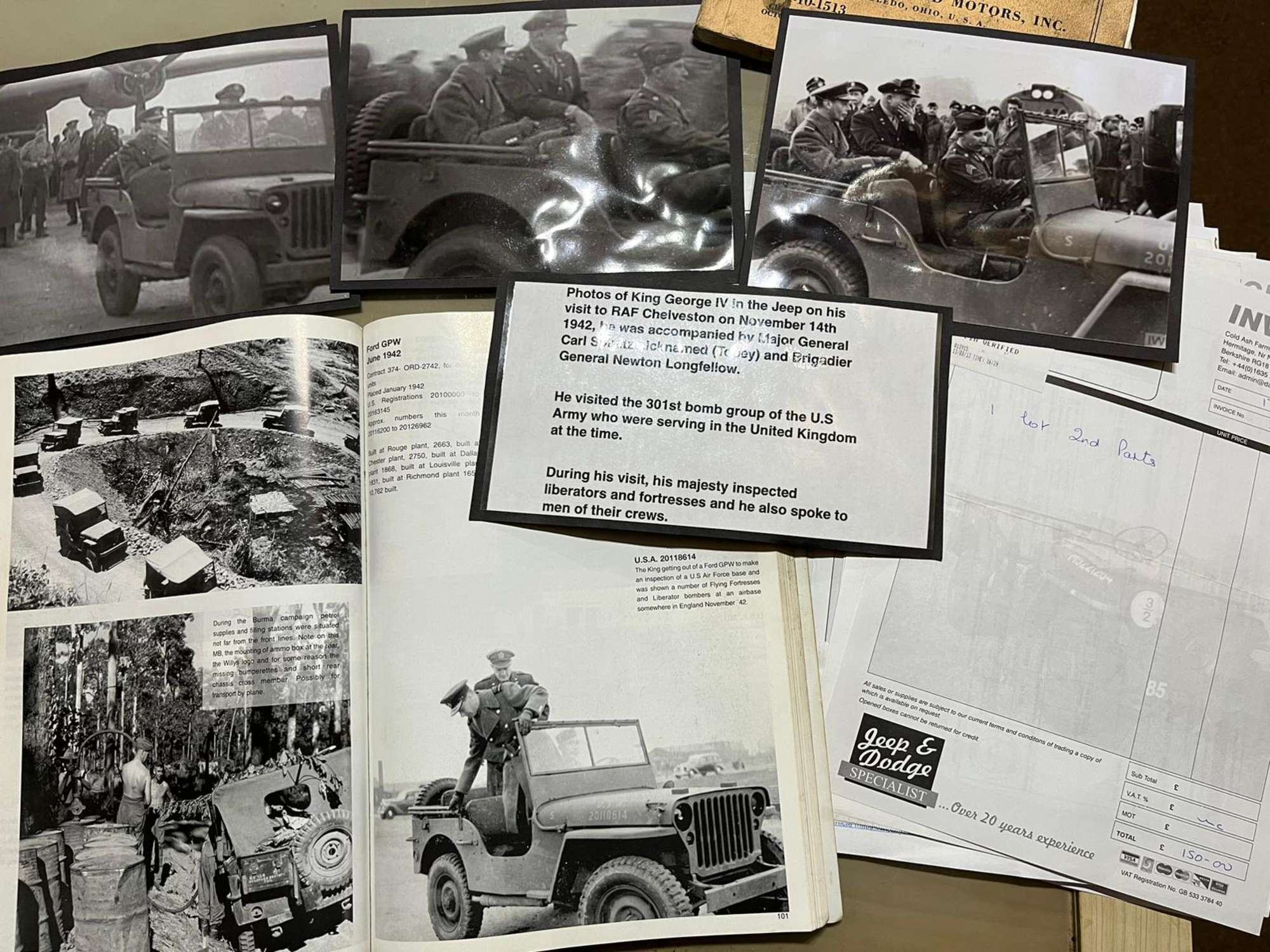 The Ford GPW Jeeps were built from 1942 to 1945 alongside the Willys-built Jeep. The Ford Jeep soon gained the GPW badging, with 'W' referring to the 'Willys' design. In total, 500,000 were produced.
This particular Jeep, which has been fully restored, is going under the hammer as part of the Silverstone Auctions Race Retro Show on February 25 at Stoneleigh Park, Warwickshire. It's accompanied by a guide price of between £35,000 and £45,000. The car is accompanied by a full set of documentation, including images of the King using it for his inspection visit.