American hypercar firm Hennessey has revealed its new track-focused Venom F5 Revolution.
Based on its regular Venom V5, Hennessey says the model has been 'comprehensively re-engineered' to make it more suitable for track work, although the model will be sold as a road-going car.
The firm has worked to reduce the weight of the model, with motorsport-inspired influences being made to the aerodynamics, suspension and engine cooling, while digital telemetry has also been added.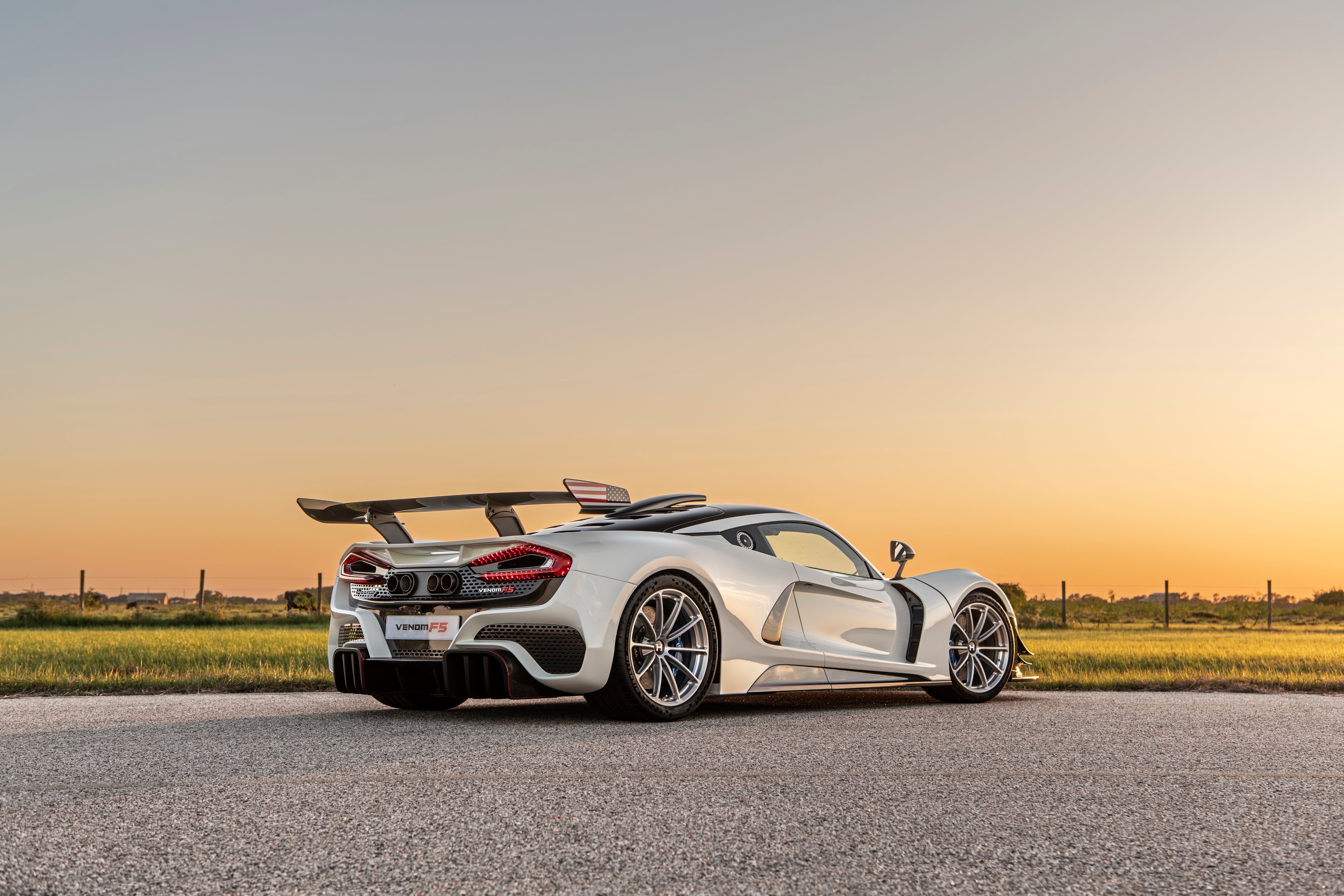 One thing that's not changed is the Venom F5's engine – a mighty 6.6-litre twin-turbocharged V8 engine, known as 'Fury', which is capable of producing a monstrous 1,817bhp, making it one of the most powerful cars ever made. Carbon-ceramic brakes are also fitted as standard.
The main visual difference between the 'Revolution' and the standard car is the full-width carbon fibre rear wing, which is adjustable depending on the angle required. A larger front splitter, also made from carbon fibre, is fitted to help maximise downforce. Other aerodynamic touches include a roof scoop that delivers fresh air to the engine bay, as well as a more aggressive rear diffuser.
A stiffer suspension setup is also fitted, which the firm says can be 'adjusted trackside with simple tools', while new forged alloy wheels are said to offer a larger contact patch and improved cornering grip as a result.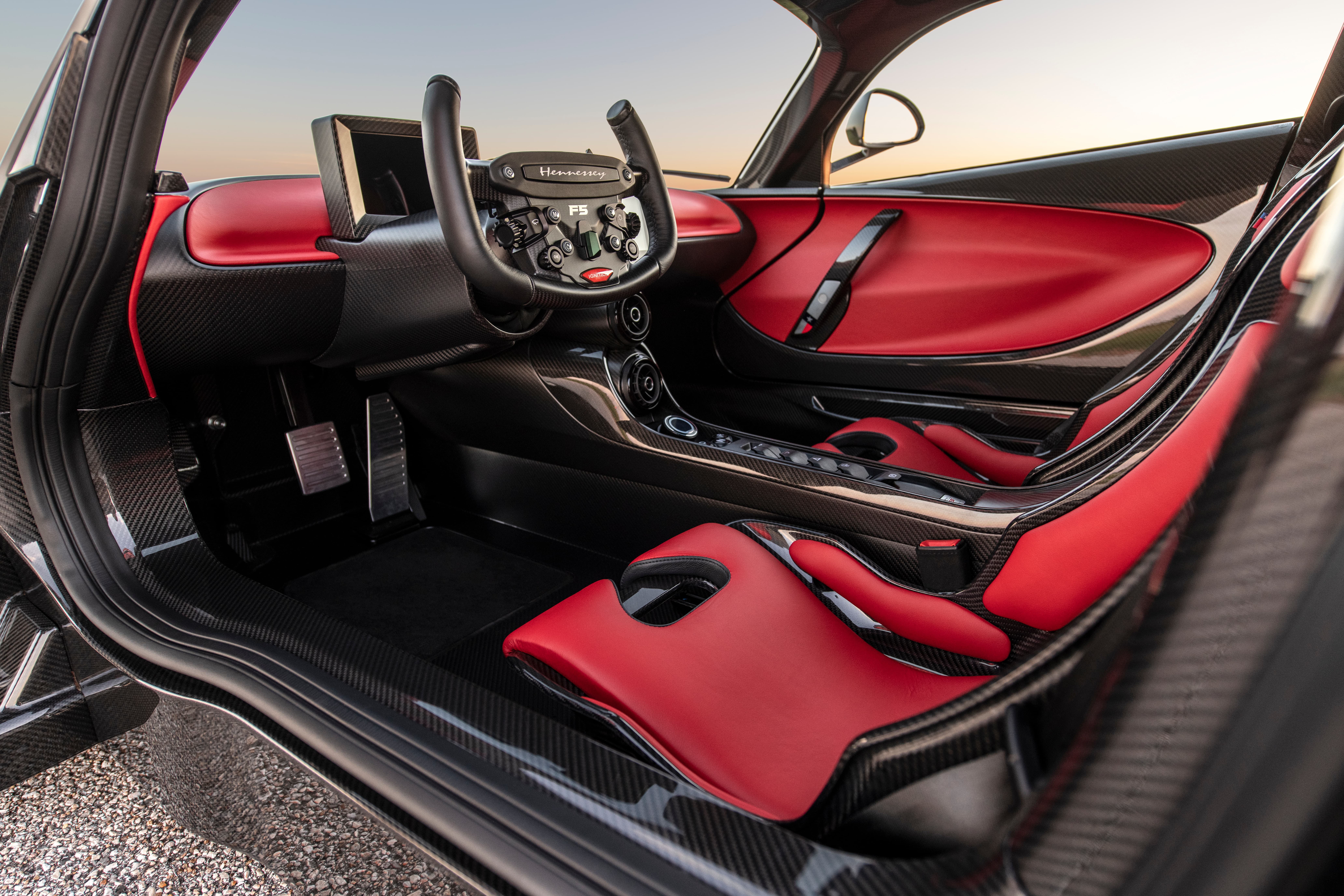 John Hennessey, company founder and chief executive of the hypercar firm: "The new Venom F5 Revolution Coupe combines our outstanding 1,817 bhp V8 'Fury' combustion engine with our lightest and most capable chassis. The hypercar, which is astoundingly fast, is at home on a racing circuit where utmost handling is paramount – it offers the nimbleness of a fighter jet, yet with a powerplant like a Saturn V rocket!"
The Venom F5 Revolution will make its debut on January 15 at the Miami Motorcar Cavalcade Concours d'Elegance. Just 24 examples will be produced, priced at $2.7m (£2.22m).