Peugeot has unveiled the bold Inception concept car as a hint at the innovations to come from the French firm.
Revealed at the Consumer Electronics Show (CES) in Las Vegas, Peugeot says the concept car 'heralds a new era for the brand and embodies its vision for future EVs'.
Based on Stellantis' new 'STLA Large' platform, which will be used on future production cars, the Inception uses a large 100kWh battery – double the size of most current Peugeot EVs – which is said to provide a range of 497 miles. It also packs two powerful electric motors, producing 671bhp and allowing for a 0-60mph time of 'under three seconds'.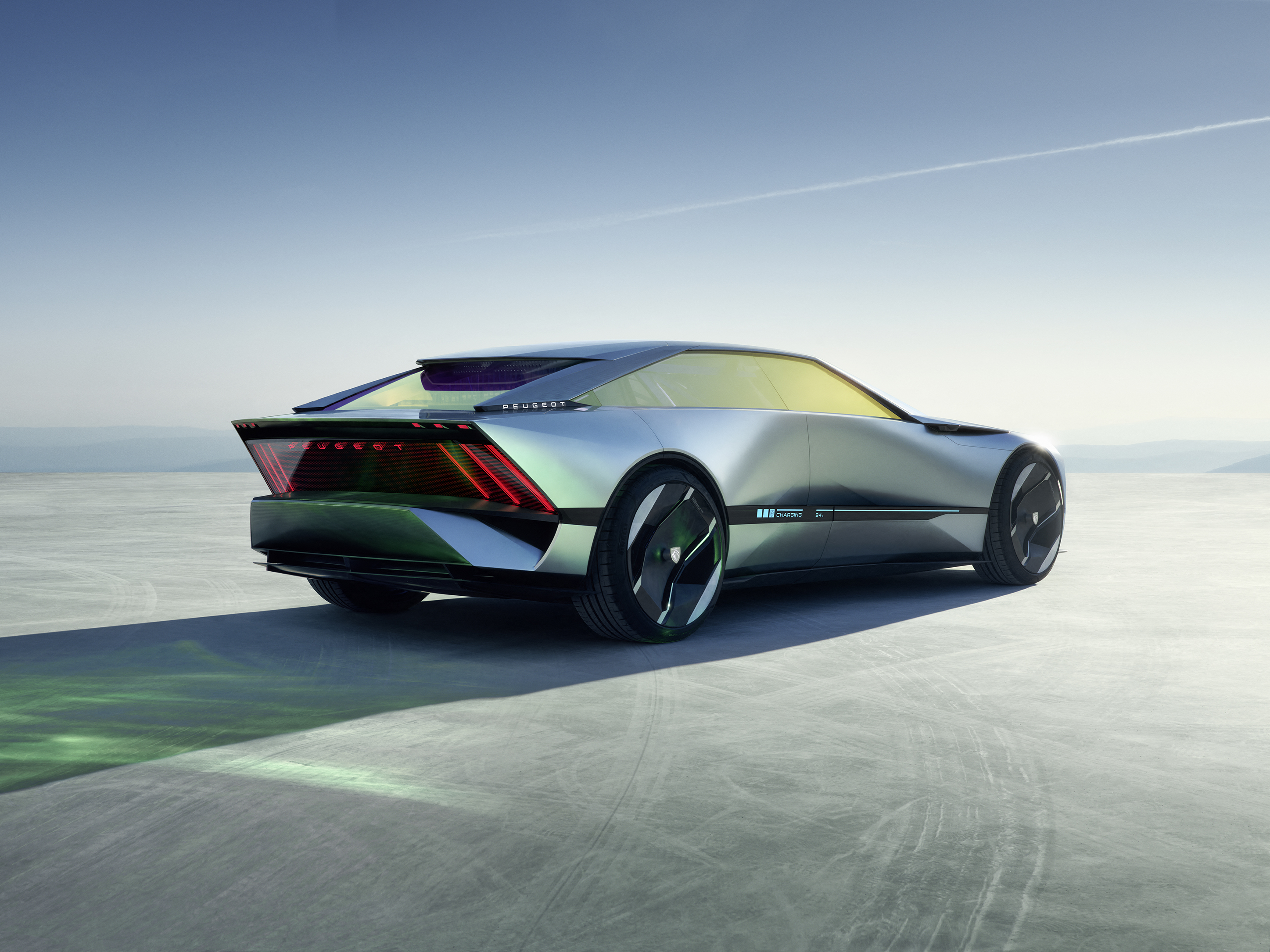 The concept will also use 800V battery technology, which allows for super quick charging speeds – Peugeot claims 93 miles of range can be added in five minutes. It is also said to be capable of wireless inductive charging.
In terms of design, the Inception shows clear links to Peugeot's e-Legend concept from 2018, as well as the classic 504 Coupe. The firm's 'Claw' lighting has been reimagined as three horizontal bars at either side of the car, while the alloy wheels are similar to those found on Peugeot's new 408 fastback. There's also 7.25m-sqaured of glass wrapping around the passenger compartment.
The concept's design is said to reflect 'simpler and more refined' styling that will be introduced on new Peugeots from 2025. A 'Tech Bar' on the car's exterior is also able to recognise the driver as they approach the vehicle, allowing the car's settings to be configured before they even step inside.
When it comes to the cabin, the Inception uses a new version of Peugeot's 'i-Cockpit', which is said to be inspired by video games. There's no steering wheel as such, but instead 'digital electric controls' and steer-by-wire technology. The concept is also said to enable Level 4 'hands-off' autonomous driving.
Linda Jackson, chief executive of Peugeot, said: "Peugeot is committed to the electrification of its range. In 2023, our entire line-up will be electrified and in the next two years, five new 100 per cent electric models will be launched.
"Our ambition is simple: to make Peugeot the leading electric brand in Europe by 2030. This objective and ambitious vision paves the way for a radical transformation for the brand, as represented by the Inception concept."