Mercedes plans to create a global high-powered network of electric vehicle chargers that offer a 'premium, sustainable and reliable charging experience'.
Announced at the Consumer Electronics Show (CES) in Las Vegas, it is set to be rolled out in North America first – with Europe, China and 'other markets' following shortly after – the installation will see 'hubs' built at convenient locations close to motorways and metropolitan areas.
The North American network is scheduled for completion by 2027, by which time more than 400 hubs will have been installed, giving access to 2,500 chargers across the continent.
Hubs will be installed with food outlets and toilets nearby, while surveillance cameras will help to ensure that the whole facility is kept safe at all times. Depending on location, the hubs will offer four to 12 high-powered chargers, with each capable of delivering up to 350kW of power.
The network will also be open to all EV drivers – not just those of Mercedes vehicles – though owners of the brand's cars will be able to take advantage of additional benefits, such as the ability to reserve a charging spot.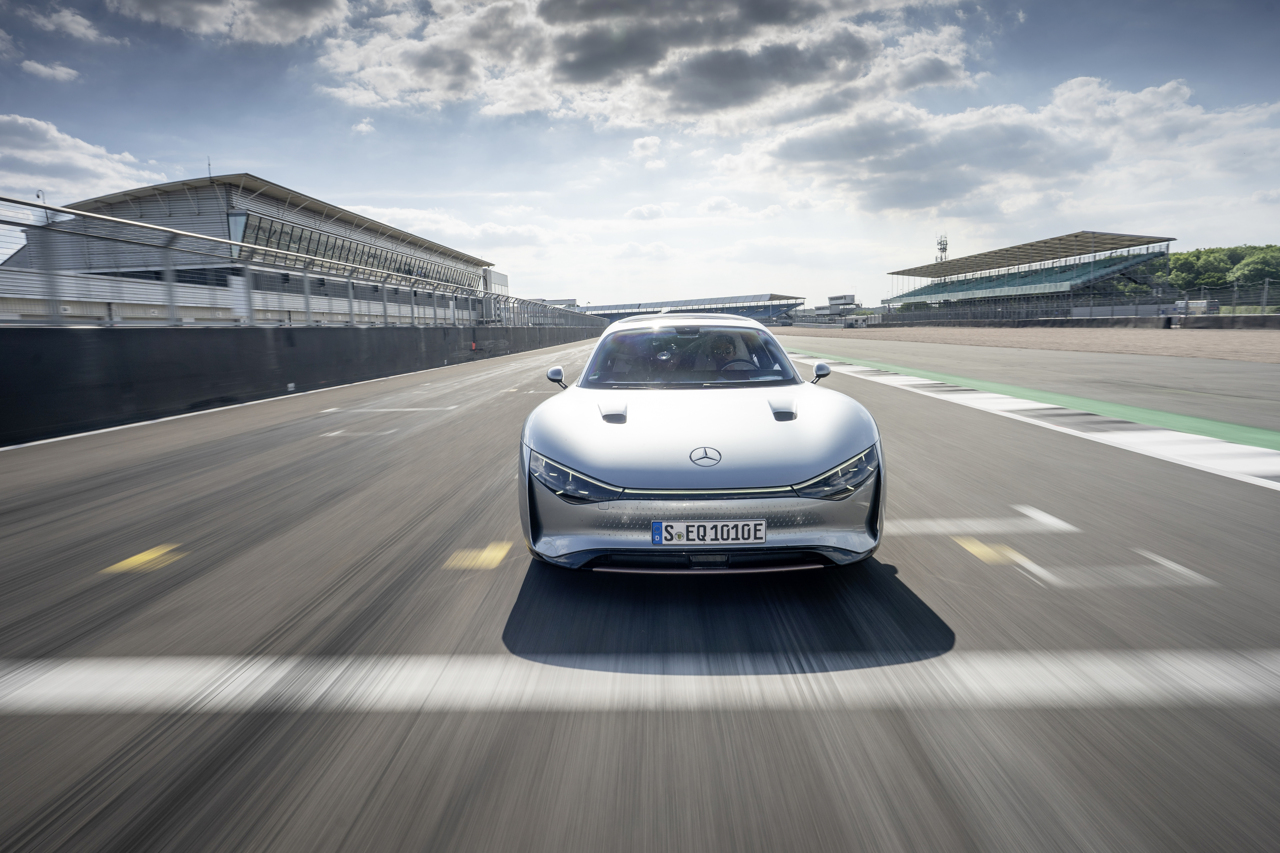 All Mercedes hubs will be equipped with solar panels that can help power the lighting and video surveillance systems – among others.
Mercedes also announced at CES that it has partnered up with Apple Music, Universal Music Group and Dolby Laboratories to bring 'ground-breaking' sound innovations to its cars.
In fact, a Mercedes has become the first non-Apple device to natively offer Spatial Audio with Dolby Atmos by Apple Music. This means that Universal Music Group is now able to include how an artist's music sounds within a Mercedes vehicle as part of the original recording process.