BMW has showcased a new concept car which could hint at future models in the firm's line-up.
Called the i Vision Dee – which stands for Digital Emotional Experience – the striking-looking car has been unveiled at the Consumer Electronics Show (CES) in Las Vegas. It utilises BMW's iX E Ink technology, which means that its exterior can be changed to show up to 32 different colours. It's a feature which was already included on the iX Flow from 2022, though that car could only alternate between black and white.
Inside, there's a 'Mixed Reality Slider' which works in combination with the advanced head-up display system. Drivers can then tailor how much digital content they want to see on the display, ranging in five steps from the most basic driving-related information right the way up to 'entry into virtual worlds'. The windows can also be dimmed to focus this experience.
The steering wheel features touch-sensitive controls which 'come to life' when the driver sits in place. These controls access many of the digital functions of the car, including what kind of images or video are projected onto the windscreen.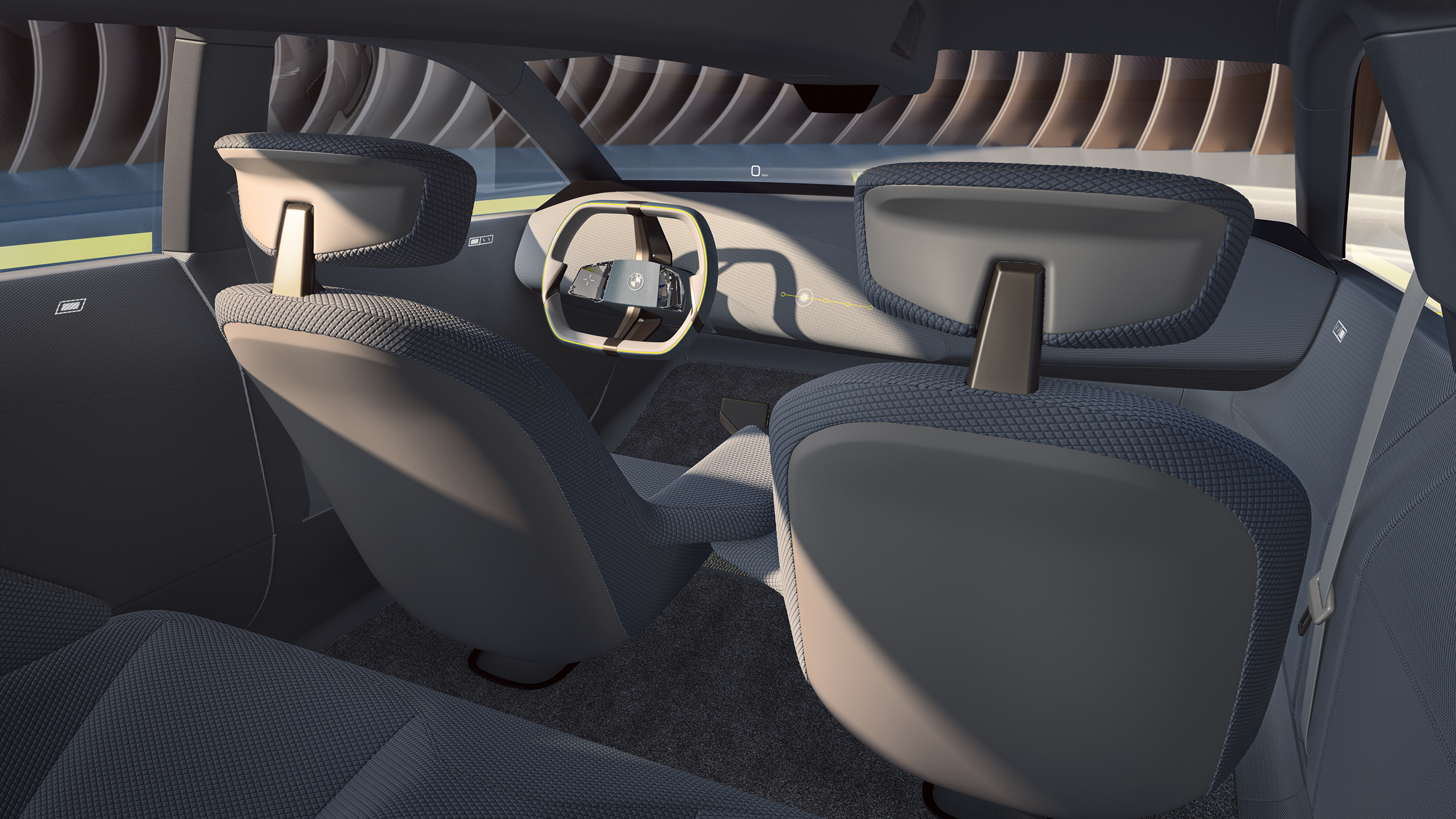 BMW says that the design of the i Vision Dee has been 'deliberately pared down' so that drivers focus on the digital aspects of the car. However, the exterior does follow the familiar 'three-box' design of cars like the 3 Series, perhaps suggesting that the future of the firm's popular saloon could look something like this.
Traditional design aspects, such as the kidney grille, twin circular headlights and Hofmeister kink remains but have been replaced by 'phygical' icons instead of analogue design touches.