When it comes to SUVs, there's no shortage of options from manufacturers across the board.
However, if you want or need your SUV to come with seven seats, the choice on offer becomes surprisingly limited, with many of these vehicles instead being strict five-seaters.
So what are the best options when it comes to choosing an SUV with three rows? We take a look at the best used options, starting fro
Skoda Kodiaq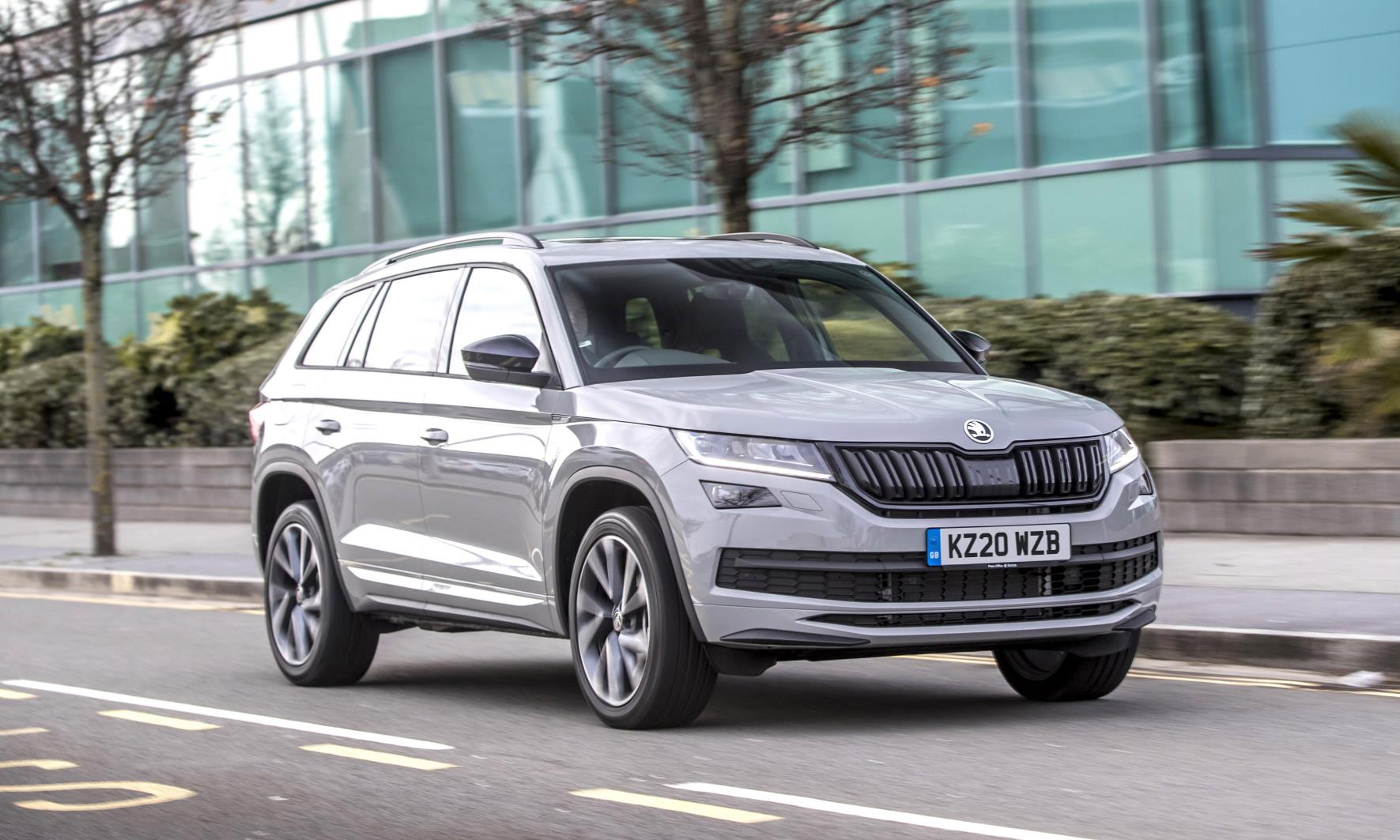 The Kodiaq arrived in 2017 as Skoda's first seven-seater, and immediately became a popular choice with the families that this brand's vehicles have always appealed to. It's a fantastic choice, particularly where space is concerned thanks to the vast room on offer in the cabin.
Skoda has also crammed the Kodiaq full of its 'Simply Clever' touches, including a dedicated space beneath the boot floor to keep the parcel shelf, while the Kodiaq also looks the part and has a high-quality cabin. Just be aware not all Kodiaqs came with seven seats as a third row was an option on lower-spec versions when new. Around £17,000 will buy a tidy 2017 example with 80,000 miles on the clock.
Volvo XC90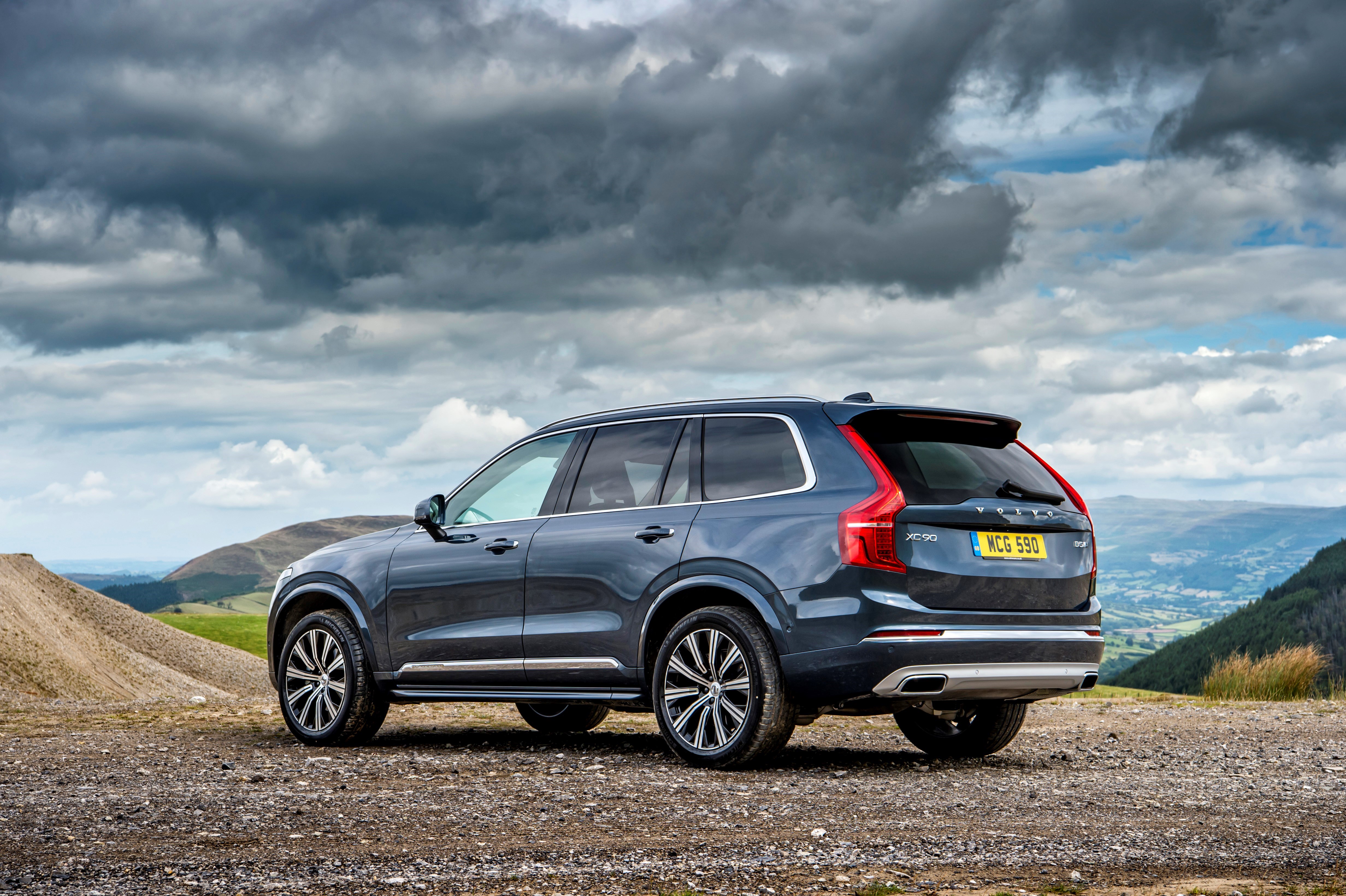 In the family seven-seat SUV segment, there's one name that's dominated for the best part of two decades, and that's the Volvo XC90. It was this Swedish brand's first SUV, and it's remained popular ever since.
Offering room for seven adults, the XC90 has an impeccable reputation for comfort, refinement and safety. If you've got a limited budget, you can pick up a usable first-generation Volvo for as little as £2,000, which is a huge amount of car for the money. If budget allows, the second-generation model – launched in 2015 – is a significant step forward, with prices for these starting from £20,000.
Land Rover Discovery Sport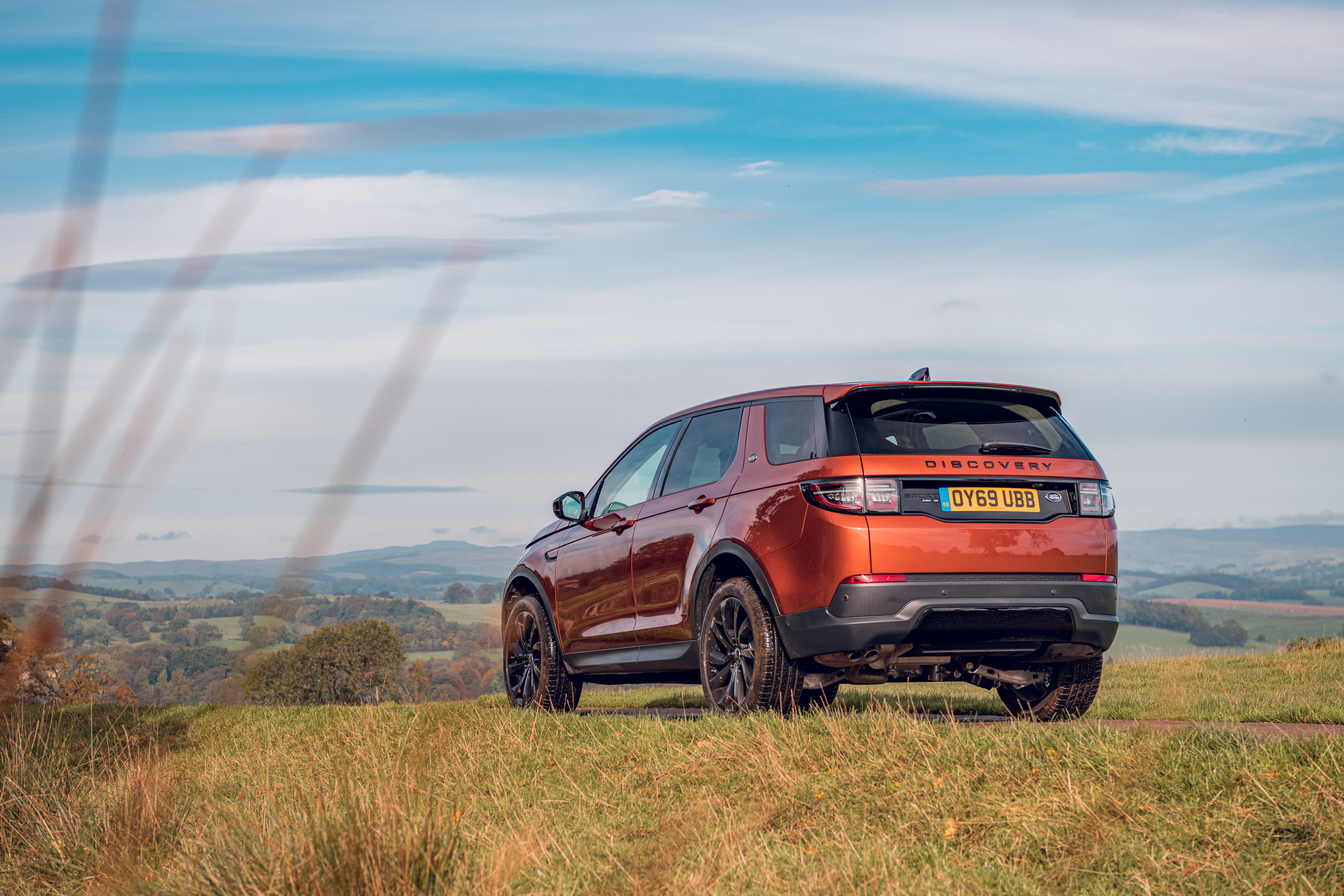 While it's the larger Discovery that might come to mind first, Land Rover's smaller Discovery Sport may work out as the better choice, as – while down on space – it still offers a practical cabin, and thanks to its reduced bulk will be much cheaper to run.
While seven seats were an option when it was new, and therefore not all Sports come with them, it remains a practical choice if the rearmost chairs are only being used by children. With a well-built interior, good equipment levels and superb off-roading pedigree, this Land Rover has lots going for it. Used prices start from £12,000, with £16,000 buying a lower-mileage and tidier example.
Audi Q7
The Q7 arrived in 2006 as Audi's first venture into the SUV market, and was an instant hit. But it's the second-generation Q7, launched in 2015, that gets our vote. Bringing vast improvements in technology, it also brought more space, with even the rearmost seats suitable for adults on shorter trips.
Offering a classy yet bold design, the Q7's interior is incredibly well finished, with leather used throughout alongside digital displays. Smooth diesel engines make this Audi fantastic for longer trips, too. High-mileage examples start from £20,000, with a £25,000 budget buying a 2016 car with around 70,000 miles on the clock.
Hyundai Santa Fe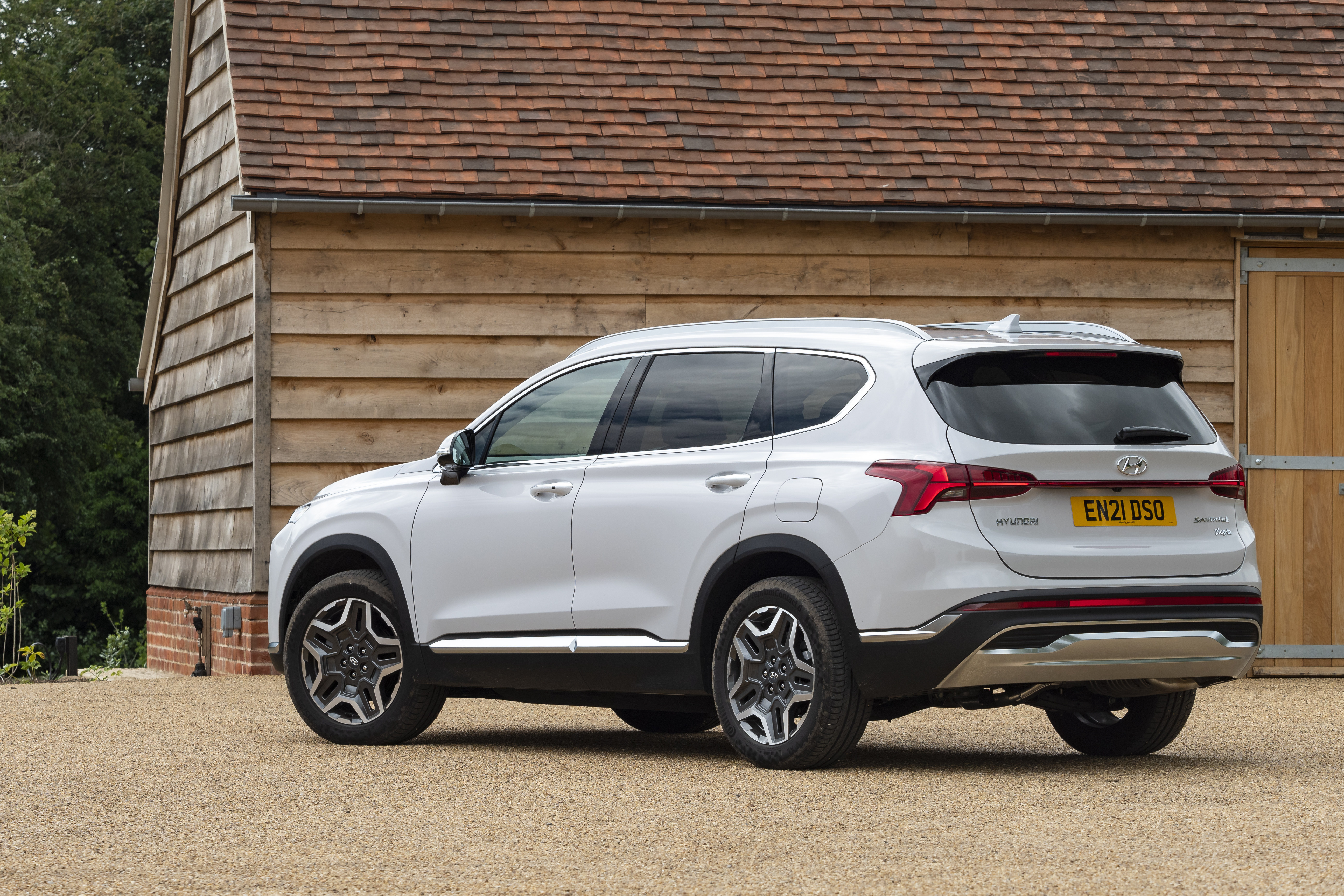 The Hyundai Santa Fe is this South Korean firm's longest-serving model, having spanned four generations. It's only kept getting better as the years have gone by too, with the latest version – launched in 2018 – being a real highlight.
Offering seven seats as standard, the Santa Fe is packed with standard equipment, with most models coming with heated electric leather seats and a suite of safety technology. Hybrid and plug-in hybrid versions have even been introduced more recently. This latest model is clearly well-appreciated by how well it's holding its value, with around £24,000 needed to get behind the wheel.
BMW X7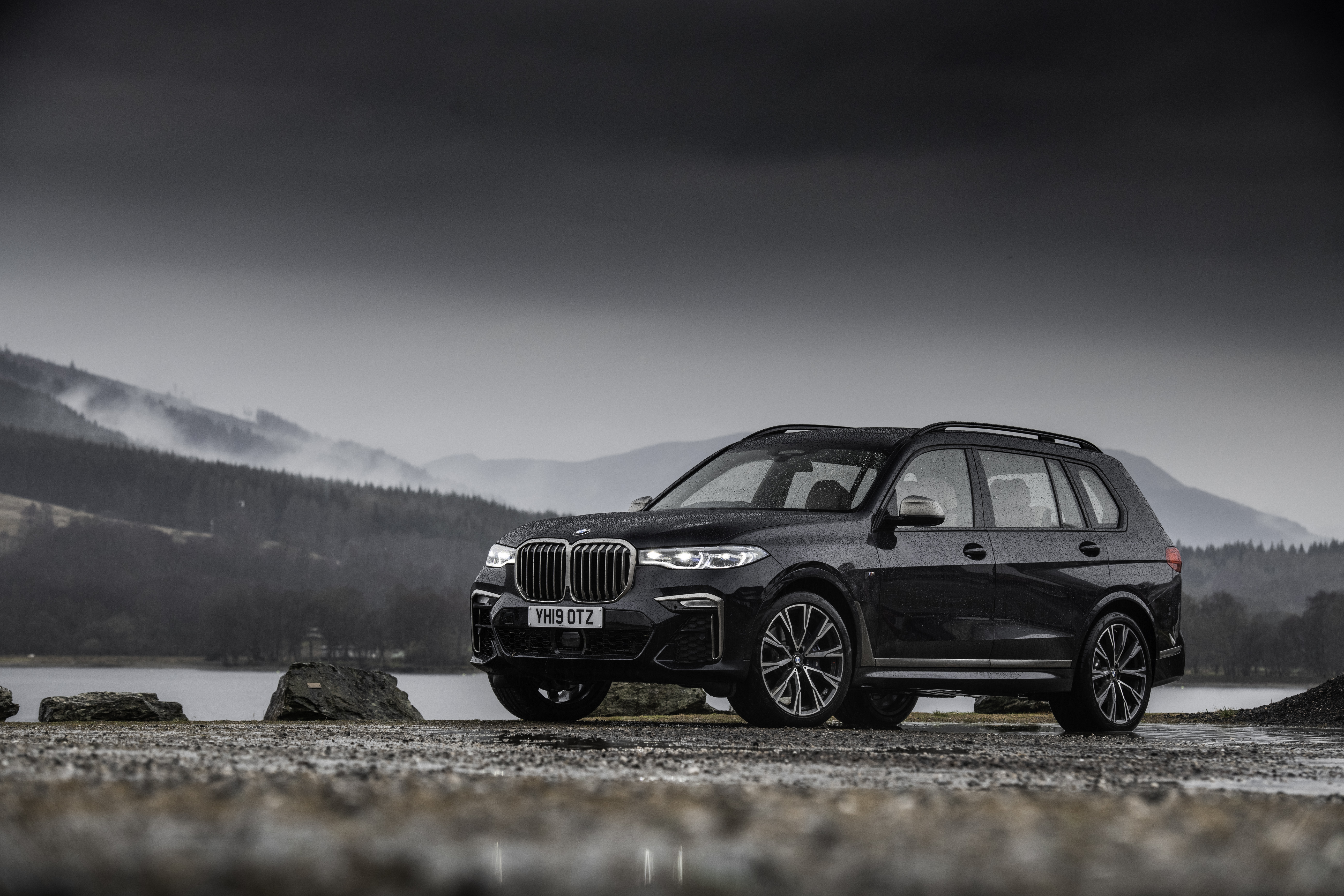 If you've got plenty of funds available and don't want to sacrifice on luxury for you and your family, the BMW X7 remains one of the finest high-end seven-seaters that money can buy. First introduced in 2019, it remains the German firm's SUV flagship and stands out with its quality, comfort and refinement.
The interior is simply huge, with plenty of room for all passengers – even in the third row – and a decent-sized boot with all seats in place. While used prices start from around a steep £57,000, this is more than £30,000 less than the price of a new X7.
Nissan X-Trail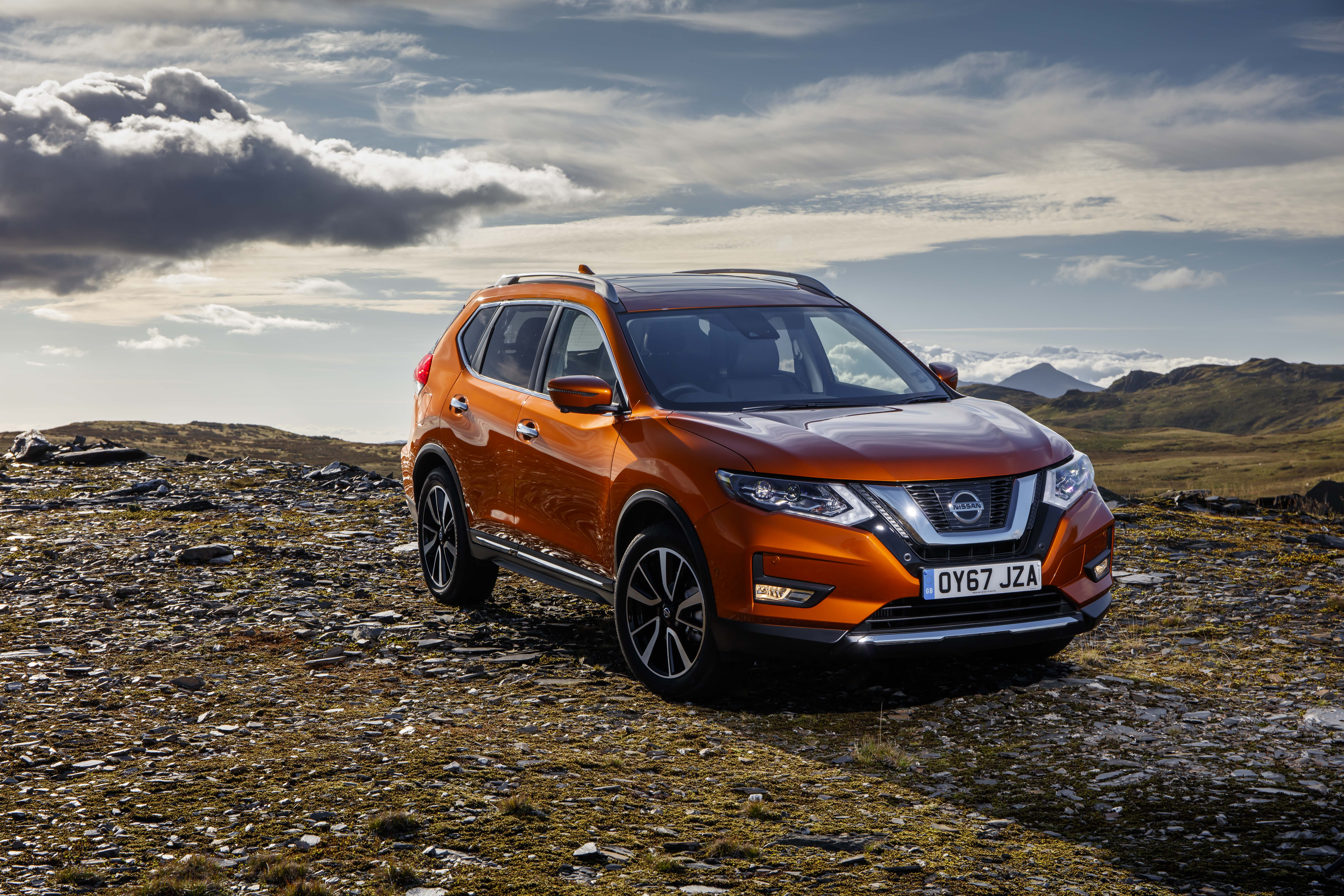 Reverting back to the more attainable end of the spectrum, we have the Nissan X-Trail. It's the firm's largest crossover, sitting above the Juke and Qashqai, with customers able to option seven seats when the car was new.
Surprisingly many owners decided not to pay for the third row, so you might have to search a little harder for a seven-seater model. Though only really suitable for children, they're useful to have, and combined with the X-Trail's generous equipment levels and efficient engines, make it an appealing family car choice. Used prices start from around £10,000 for a 2015 car with under 100,000 miles on the clock.