The extreme track-only Bugatti Bolide has been recreated in Lego form through a new highly detailed model.
The scale Lego Technic Bugatti Bolide measures three inches high and 12 inches long and is made up of 905 pieces. It's packed with a range of highly-detailed functions which mimic those on the full-size car, including opening scissor doors, a movable steering wheel and even a W16 engine with moving pistons.
Finished in black and yellow, the Lego Technic Bugatti Bolide pays tribute to the favourite colours of the car company's founder, Ettore Bugatti. The Lego model also receives the famous Bugatti horseshoe grille and a number of 'X' logos – applied as stickers – which are a trademark of the model.
Wiebke Ståhl, managing director at Bugatti International, said: "The Lego Technic model of the Bugatti Bolide is an expression of a perfect partnership between our brands. Bugatti is renowned the world over for its leadership in continuously raising the bar across numerous spheres, including design, performance and engineering.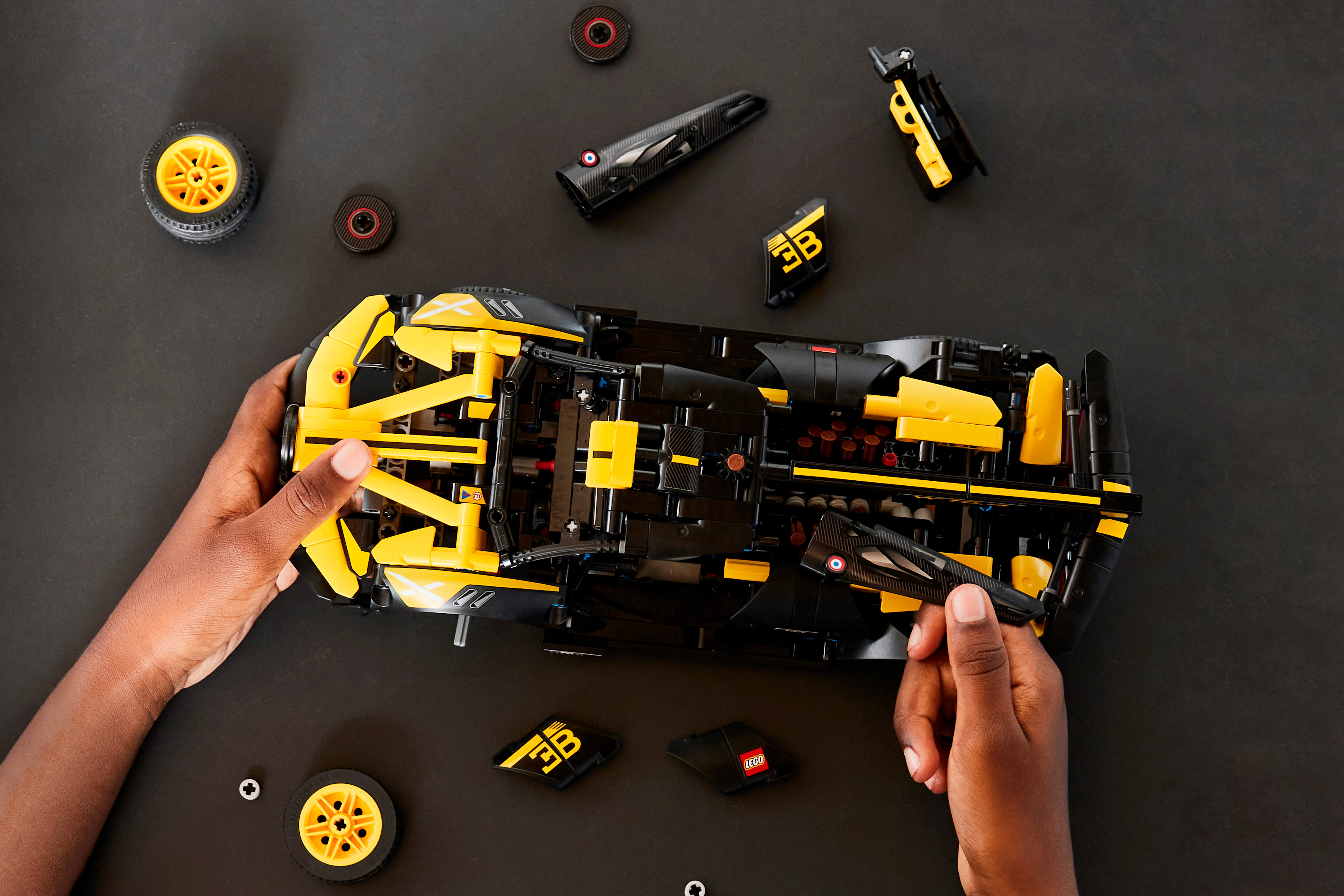 "These core values are matched by Lego, a leader in its respected field, and are illustrated perfectly when pairing the Bugatti Bolide to its Lego model."
The production version of the Bolide was revealed in 2021 at The Quail in Monterey, California. All 40 examples of the car were immediately sold ahead of first deliveries commencing in 2024.
The Lego Bugatti Bolide is available to buy from all major retailers now and, at £44.99, is significantly cheaper than the £3.4 million required to obtain the one-of-40 full-size cars.