Though the number of new cars produced in the UK isn't quite as high as it once was, more than half a million new models were still made in Britain in the first seven months of 2023.
Though we've recently lost Honda's factory in Swindon, there are still various new car factories dotted up and down the country, producing everything from small superminis to large SUVs and an increasing number of electrified models too.
With Stellantis announcing that from today (September 7), it is only producing electric models at its factory in Ellesmere Port, we're taking a look at the UK's key car manufacturing plants.
Stellantis – Ellesmere Port and Luton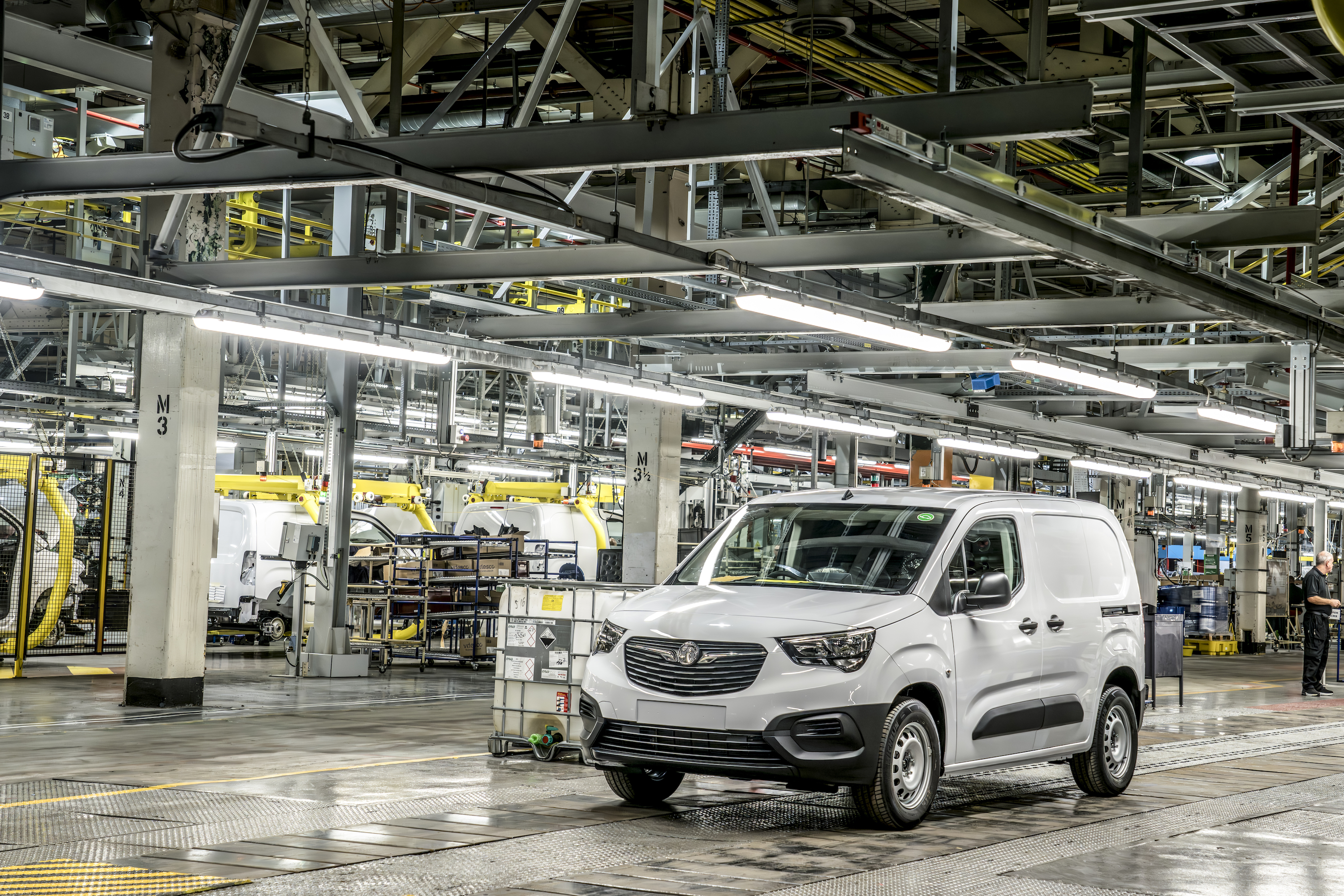 Stellantis, the owner of firms such as Vauxhall, Citroen and Peugeot, operates two production sites in the UK – one in Ellesmere Port, Merseyside, and another in Luton. It now only manufactures vans in Britain, too.
Previously the Astra was made in Ellesmere Port, but production of this ended in April 2022, with the firm choosing to make it the plant for its small vans. It's also the first factory to move to only manufacturing electric models in the UK. Vans such as the Vauxhall Combo-e, Peugeot e-Partner and Citroen e-Berlingo are all made there. Luton meanwhile handles the mid-size vans, such as the Vauxhall Vivaro, Citroen Dispatch and Peugeot Expert.
JLR – Solihull, Castle Bromwich and Halewood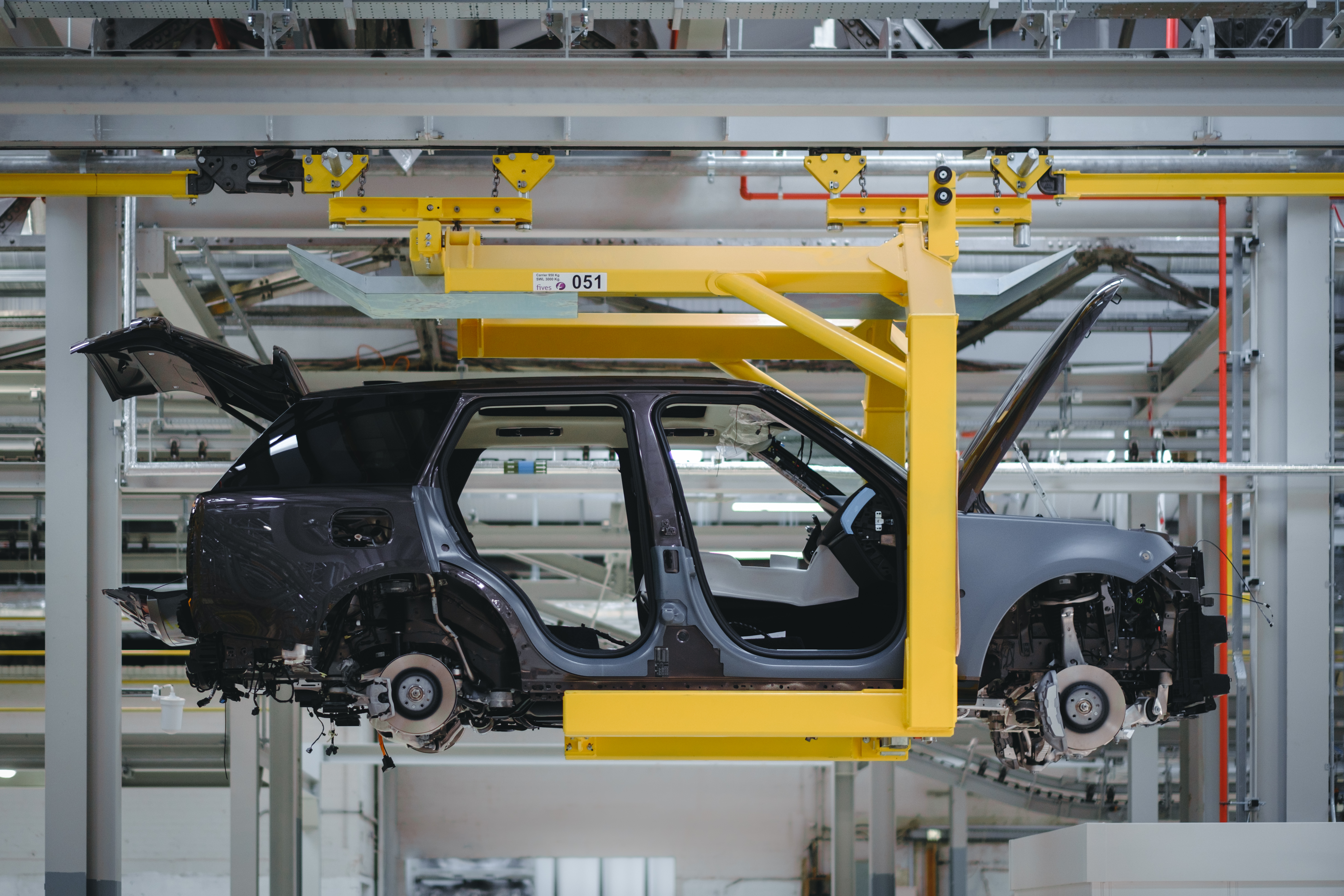 Jaguar Land Rover (JLR) is one of the largest carmakers in the UK, and though it doesn't make all its cars in Britain, it has three core production sites across the UK.
The most important is Solihull, which is where the popular (and highly profitable) Range Rover and Range Rover Sport are built. Jaguar's F-Pace SUV is also made there, along with the Range Rover Velar.
The Castle Bromwich plant, also in the Midlands, is the 'Jaguar' plant, and it's here where the XE and XF saloons are made, along with the F-Type sports car. These all sell in small numbers these days, however, and will be axed in the next couple of years to make way for a new line-up of battery-powered Jaguars as the brand looks to go all-electric by 2025.
Last but not least, a bit further north in Halewood, Merseyside, is where the Range Rover Evoque and Land Rover Discovery Sport roll off the production line.
Nissan – Sunderland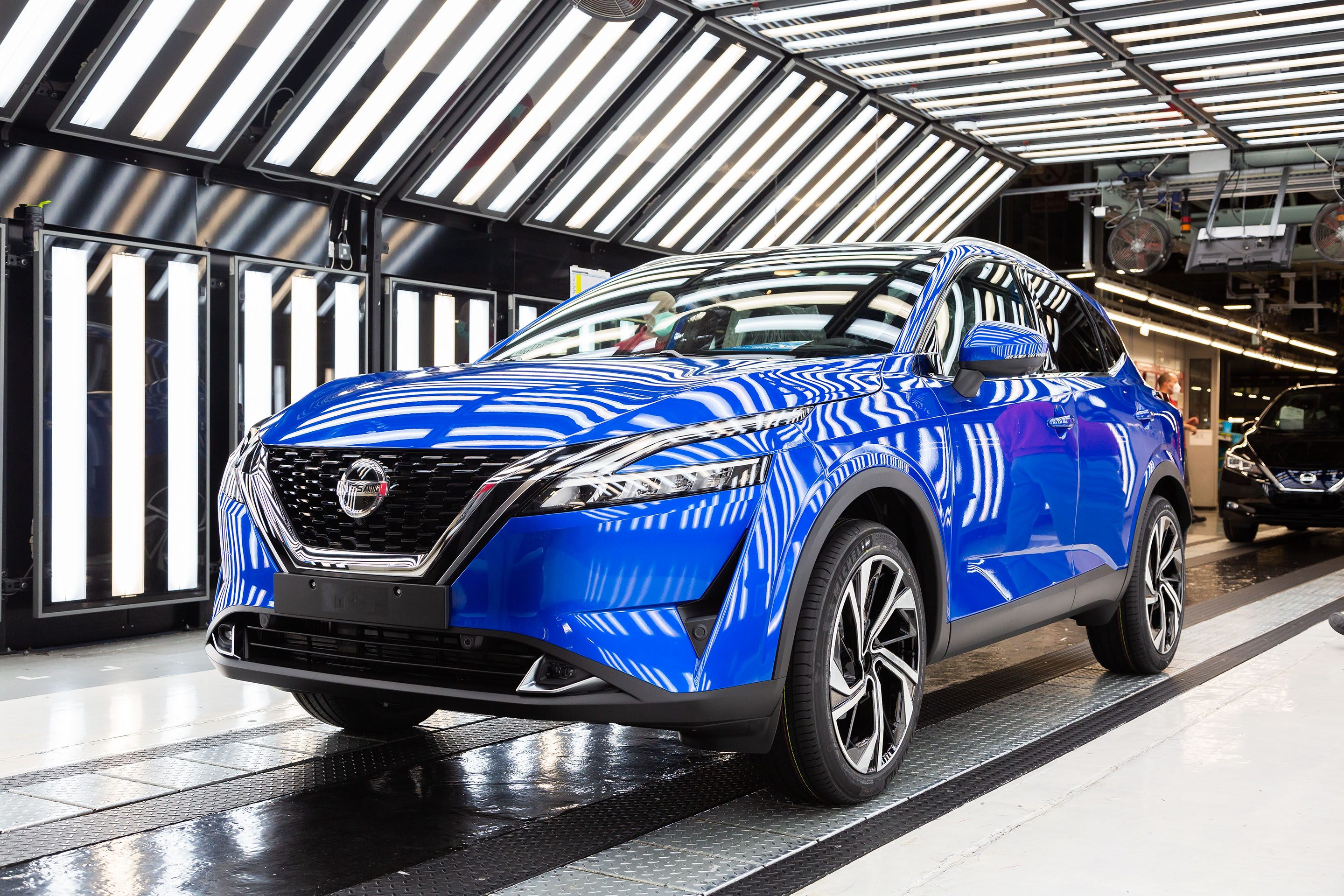 Nissan operates the largest car plant in the UK in Sunderland, and more than 11 million cars have been manufactured there since it opened in 1986.
It's here where Nissan's core crossover models – the Qashqai and Juke – are built, with these two cars continuing to sell in huge numbers. Nissan also makes its electric Leaf hatchback here and is set to produce its successor when it arrives in 2026.
Toyota – Burnaston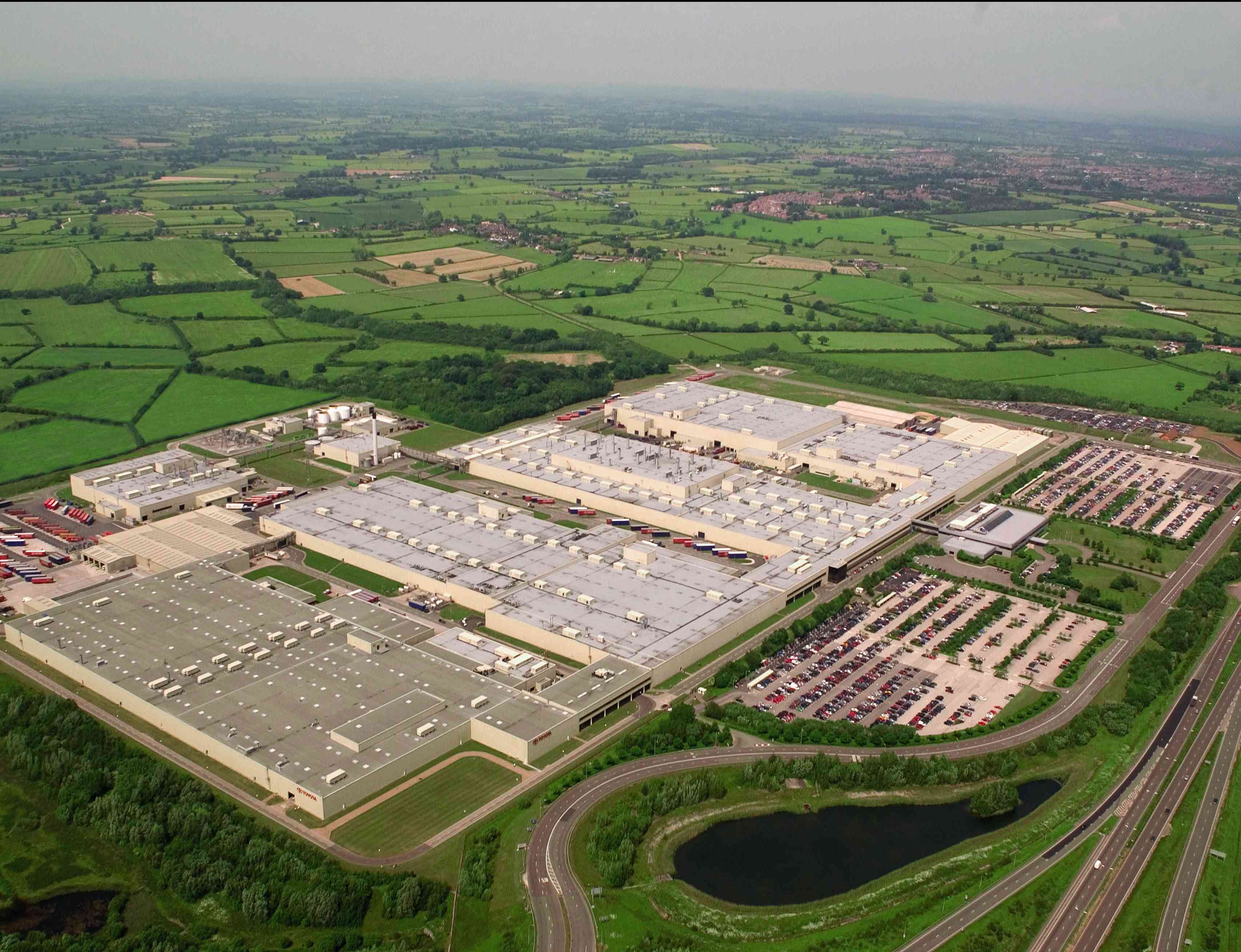 Toyota is another Japanese car firm with a significant UK manufacturing operation, and it's in Burnaston, Derby, where the firm manufactures its popular Corolla in hatchback and estate car bodystyles, alongside Suzuki's rebadged Swace.
The Corolla is the best-selling car globally, and though only models destined for Europe are made at the UK plant, around 150,000 are still built every year. The factory is also growing a used car refurbishment operation, while recently revealed a hydrogen fuel-cell prototype of its Hilux pick-up that was made by the team at Burnaston.
Mini – Oxford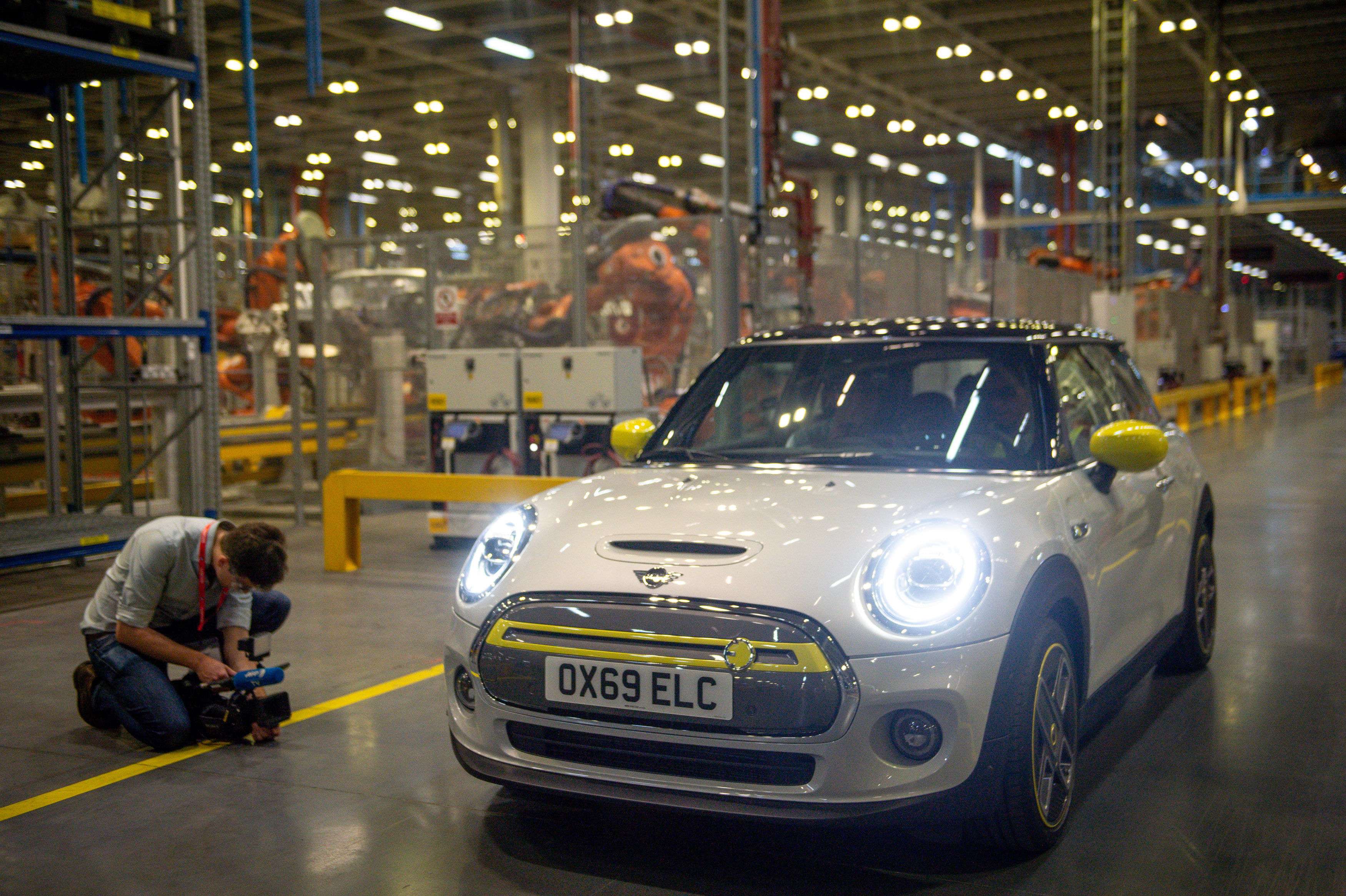 Mini has been a UK car maker since its inception in 1959, and though some of its models are now made overseas, its factory in Cowley, Oxford, remains core. It's here where Mini's compact Hatch is made, with the Electric version also manufactured there.
Though Mini previously said it would move production of its new electric Cooper – due to arrive in 2024 – to China, this might be changed so that the EV is also built in the UK alongside petrol models.
Rolls Royce – Goodwood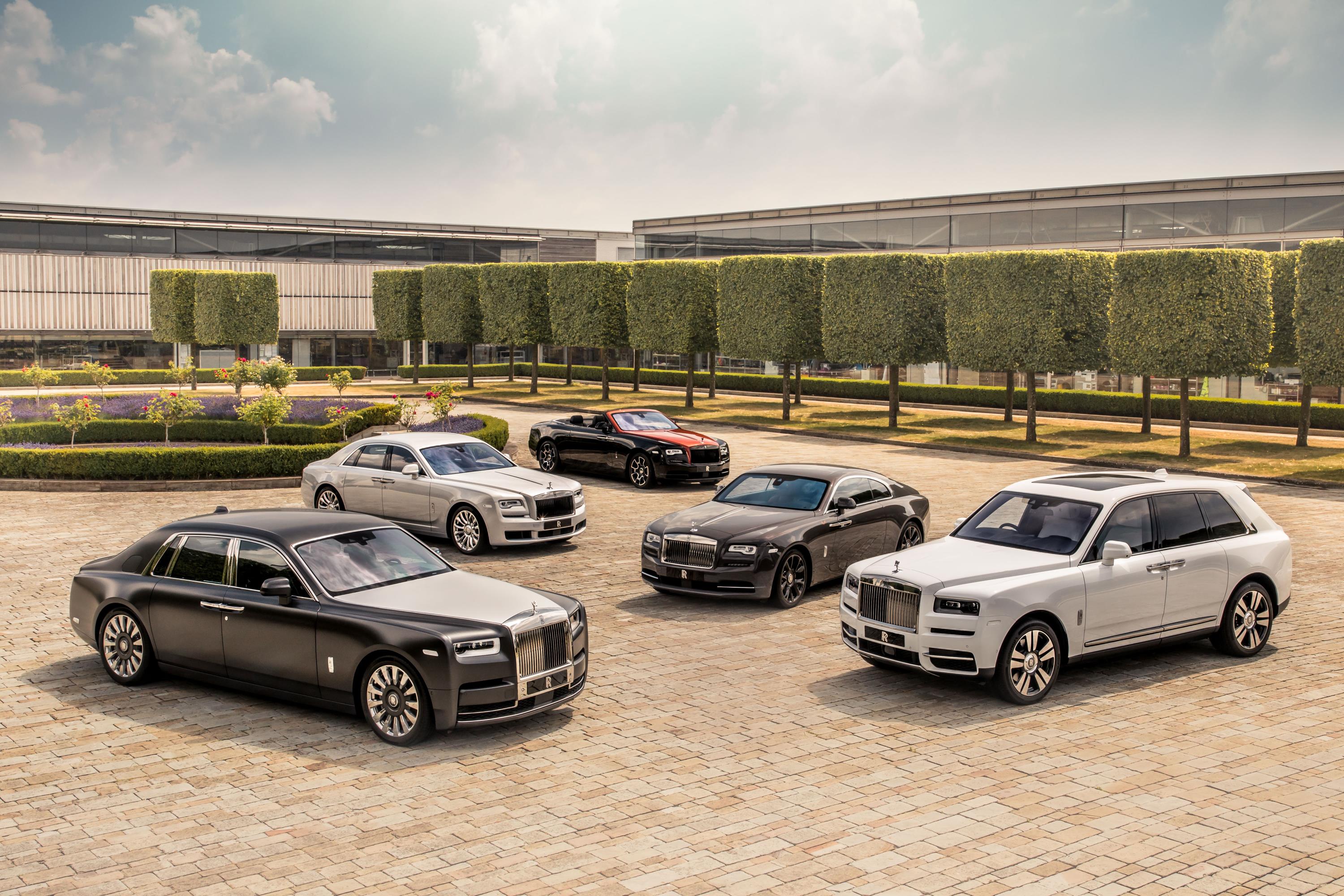 One of the grandest car factories in the UK is Rolls-Royce's facility in Goodwood, West Sussex. Ever since the plant opened in 2003, it has made every car from this luxury car maker since.
It's here where Rolls-Royce models such as the Phantom, Ghost and Cullinan are made, while production of the firm's first electric car, Spectre, is due to begin this month at the factory.
Bentley – Crewe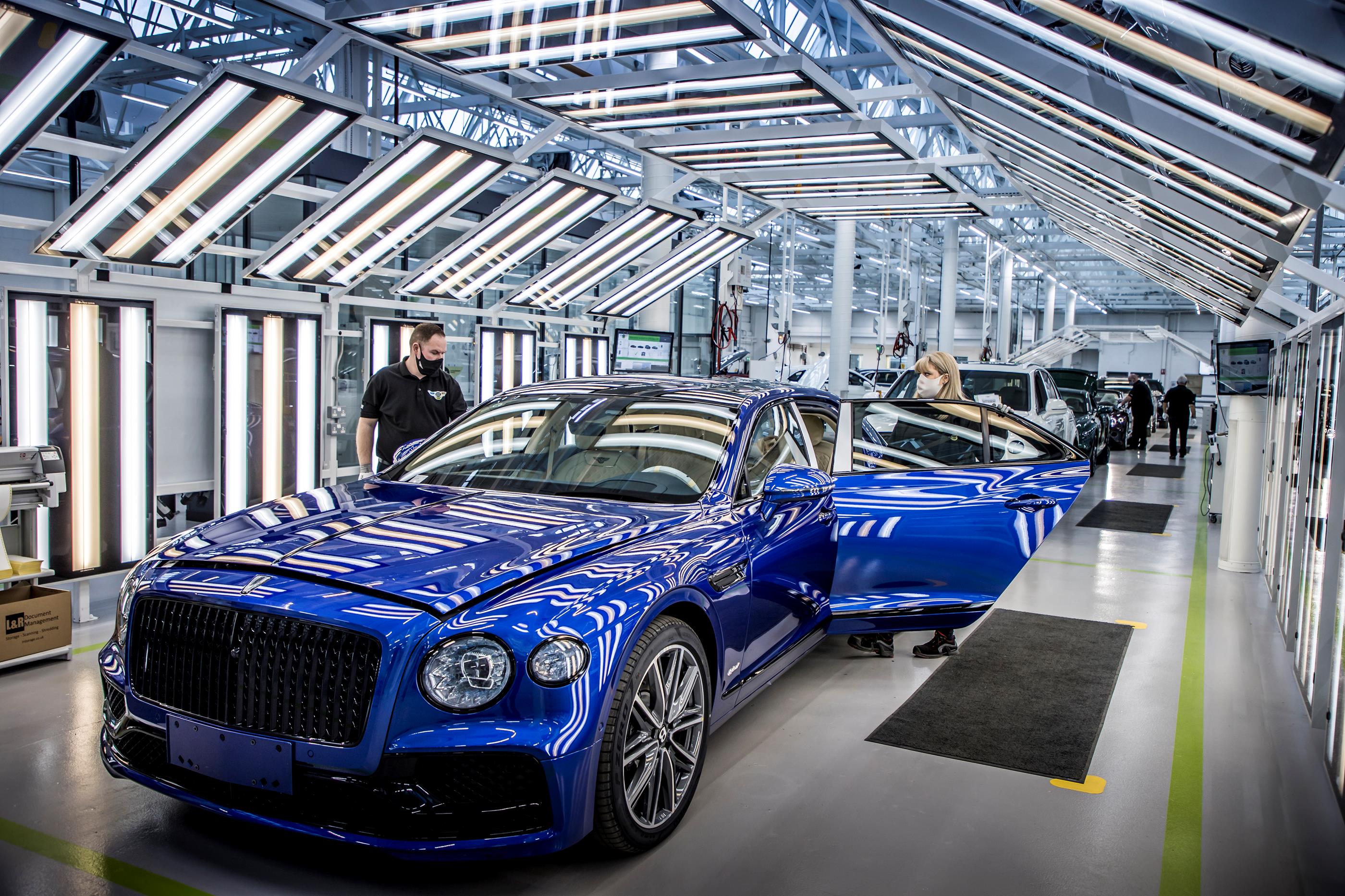 Bentley is another car firm that makes all its vehicles in the UK, at its large factory in Crewe, Cheshire. Featuring some of the most advanced and time-consuming craftwork of any car firm, it also operates a bespoke Mulliner division if customers want to take things a step further.
Crewe is where the Continental GT is made, along with the Bentayga SUV (Bentley's most popular car) and Flying Spur. A range of hybrid vehicles are already produced there, but its first EV isn't expected for a few more years.
McLaren – Woking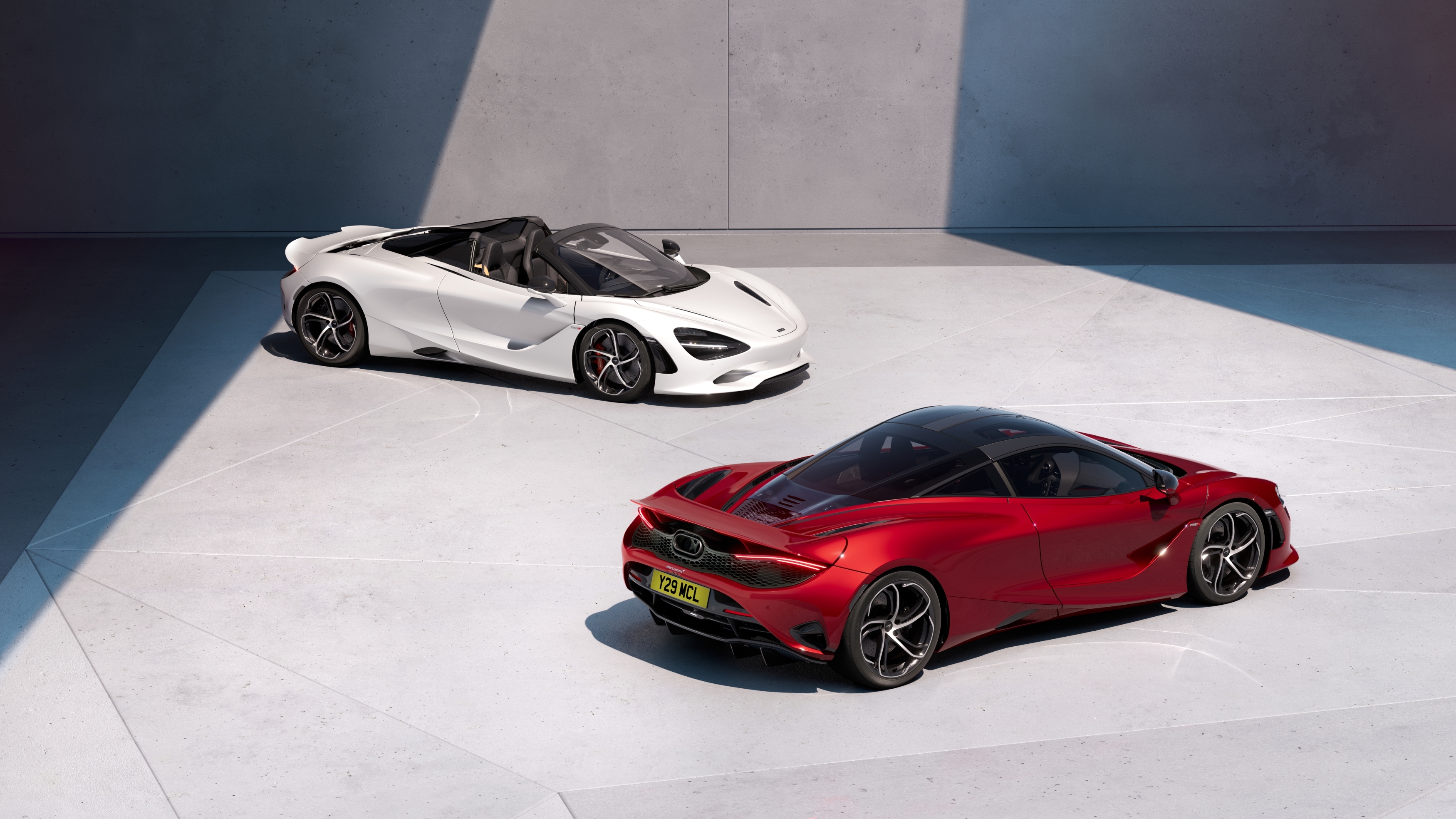 Britain is home to various sports car makers, and one of the most coveted is McLaren. Renowned for its fantastic driving machines, the firm operates an advanced, high-tech factory in Woking, Surrey.
McLaren supercars such as the GT, 750S and new plug-in hybrid Artura are all made here. It also has a factory in Sheffield that makes the carbon-fibre tubs that form the base of its range of cars.
Lotus – Hethel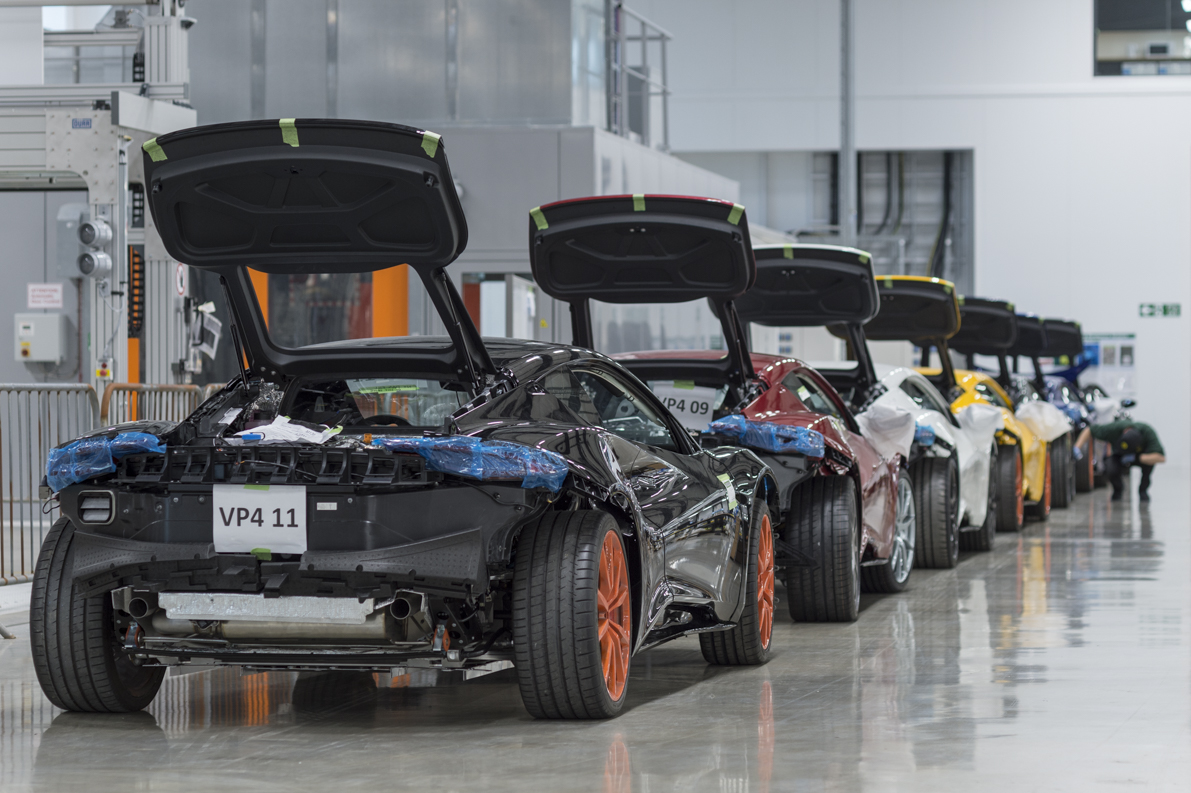 Lotus has had quite a few years of struggling, but now with the financial backing of Chinese owners Geely – which also owns Volvo – it seems to be on the right path again.
Lotus is expanding its line-up away from just sports cars, including saloons and SUVs, which are being built in China. But its core sporting models will continue to be made at its long-running factory in Hethel, Norwich. It's here where you'll currently find the Emira sports car being made – the last petrol Lotus.
LEVC – Ansty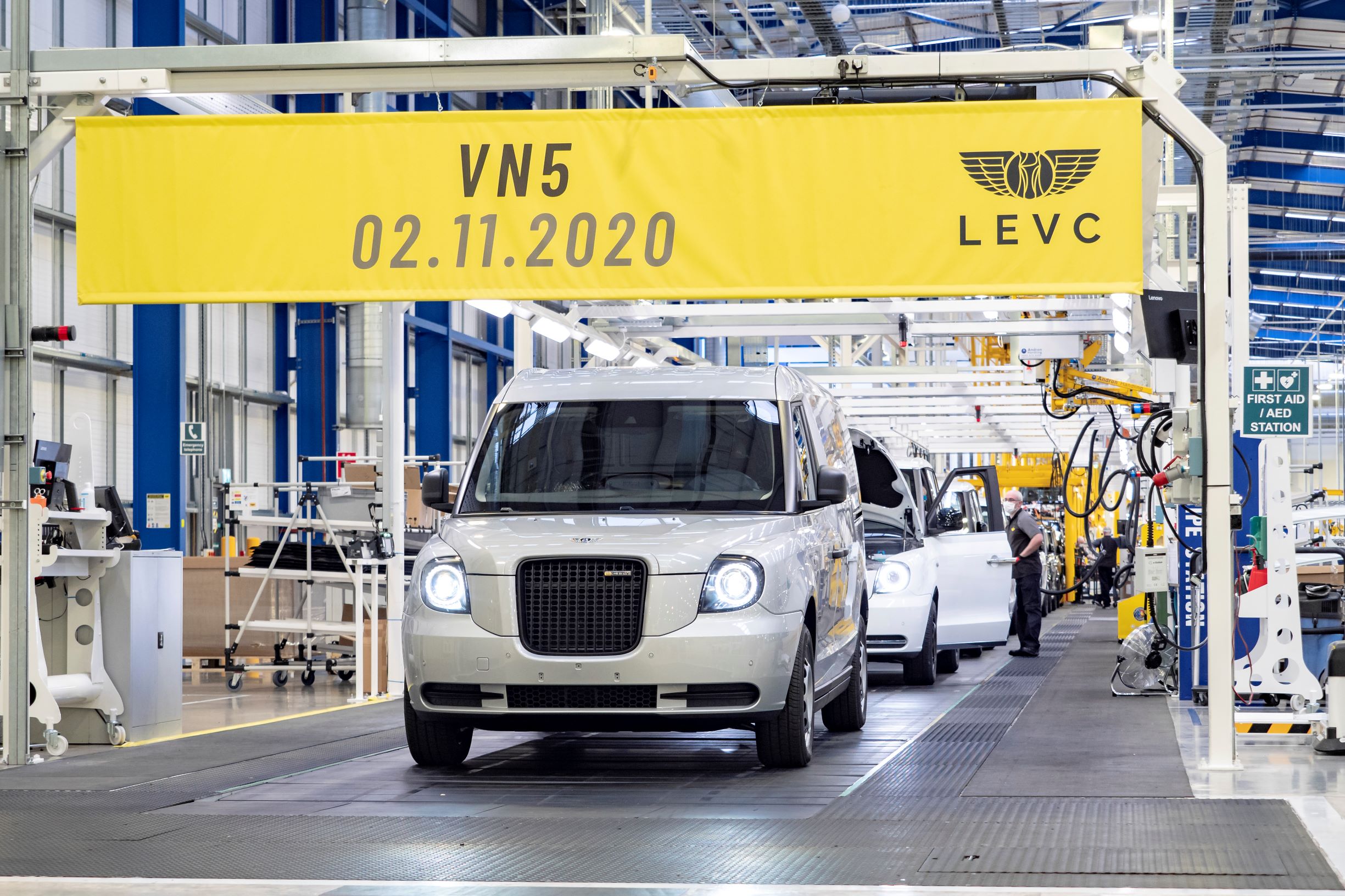 Another of Geely's UK firms is the London Electric Vehicle Company (LEVC). Best-known for producing the new hybrid TX 'London taxi', it also manufactures the VN5 electric van – the first of its kind to be built in Britain.
LEVC has a large purpose-built factory in Ansty, just outside of Coventry.
Aston Martin – Gaydon and St Athan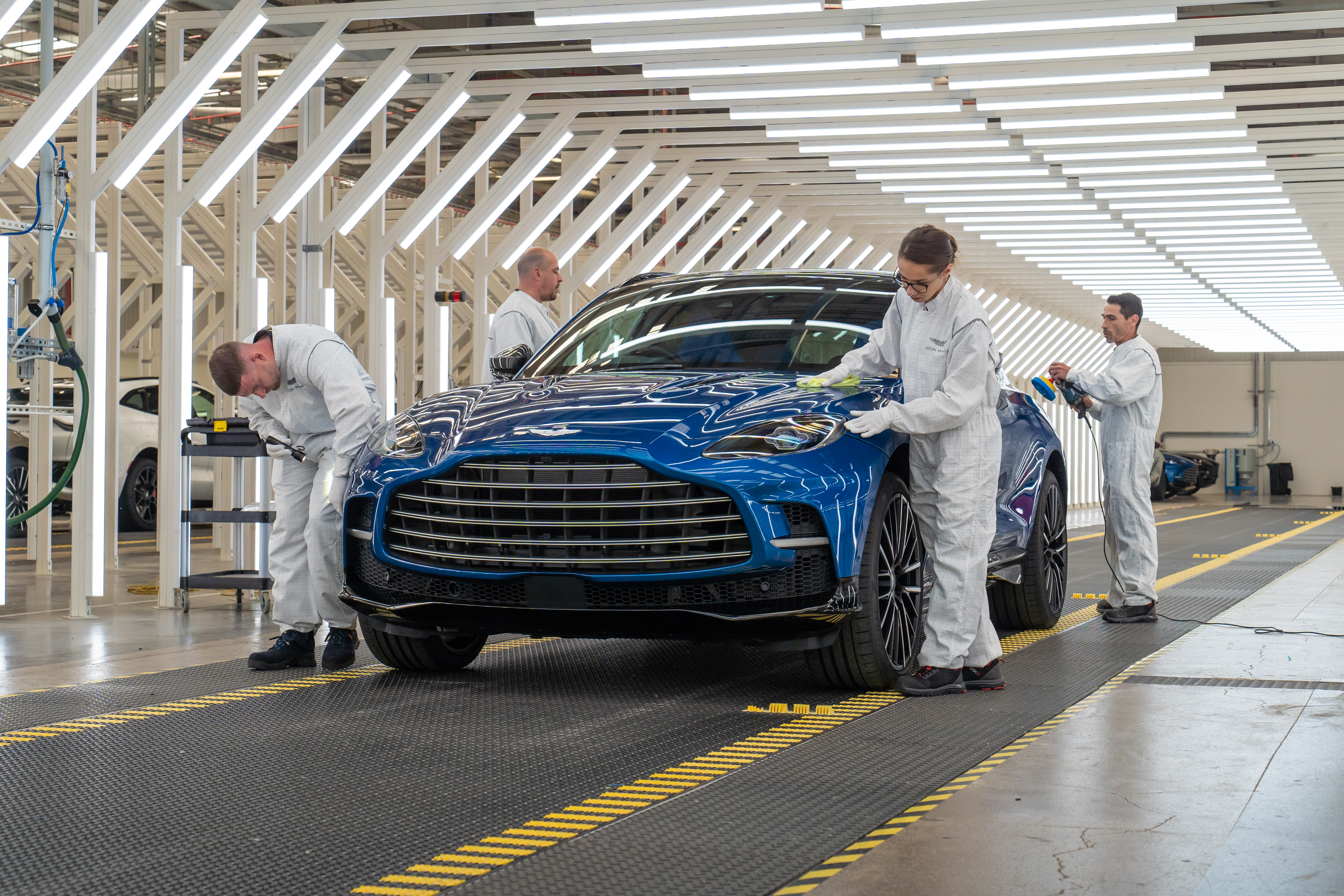 Aston Martin is another renowned British car company and one that has been making cars in the UK for more than 100 years. Though the firm might use some technology and engines from Mercedes these days, it remains a quintessentially British brand, helped further by its links to James Bond.
It now has two manufacturing sites – its main sports car production base in Gaydon, Warwickshire, and also a new factory in St Athan, near Cardiff, where its new DBX SUV is built. It's the only new car manufactured in Wales, in fact.
Morgan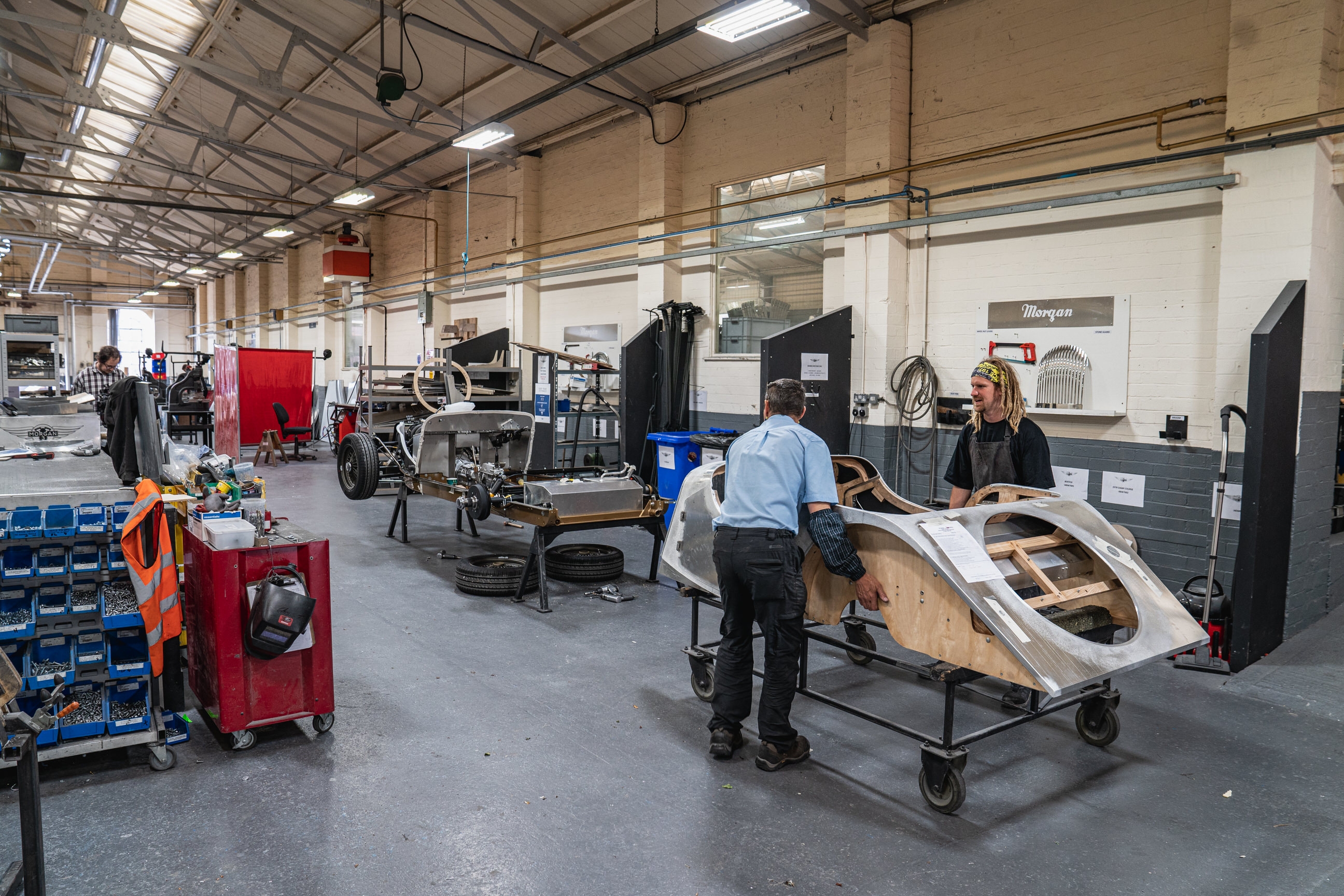 Morgan might not produce as many cars as others on this list, but it's another properly British brand. Its home is in Malvern, near Worcester, and has some of the finest craftspeople around.
Morgan makes three main models – the Plus Four and Plus Six (the number references the cylinders in the engine) as well as the Super Three – an oddball three-wheeler that looks like nothing else on the road. Morgan operates factory tours as well for members of the public to look around its unique facility.