Taylor Swift bracelet-trading trend makes way to Women's World Cup in Australia
Football supporters at home and abroad are making and trading bracelets for the Women's World Cup matches.
A football fan travelling solo to watch the Women's World Cup has made football-focused bracelets inspired by a viral Taylor Swift trend, to trade with others at matches and "spark passion" for the women's game.
Andrea Scott, 29, has made bracelets corresponding to the matches she is going to watch, such as the US versus Portugal, as well as accessories with the names of players involved in the tournament, which kicked off with the group stages on July 20.
After posting about her handmade bracelets on social media, Ms Scott said people have approached her to say they are also going to be making and trading bracelets at the matches in Australia and New Zealand.
"I'm just going to give them out and use it as an excuse to talk to people, I am travelling by myself so it's always a nice thing to help start a conversation," Ms Scott, from Ohio, US, told the PA news agency.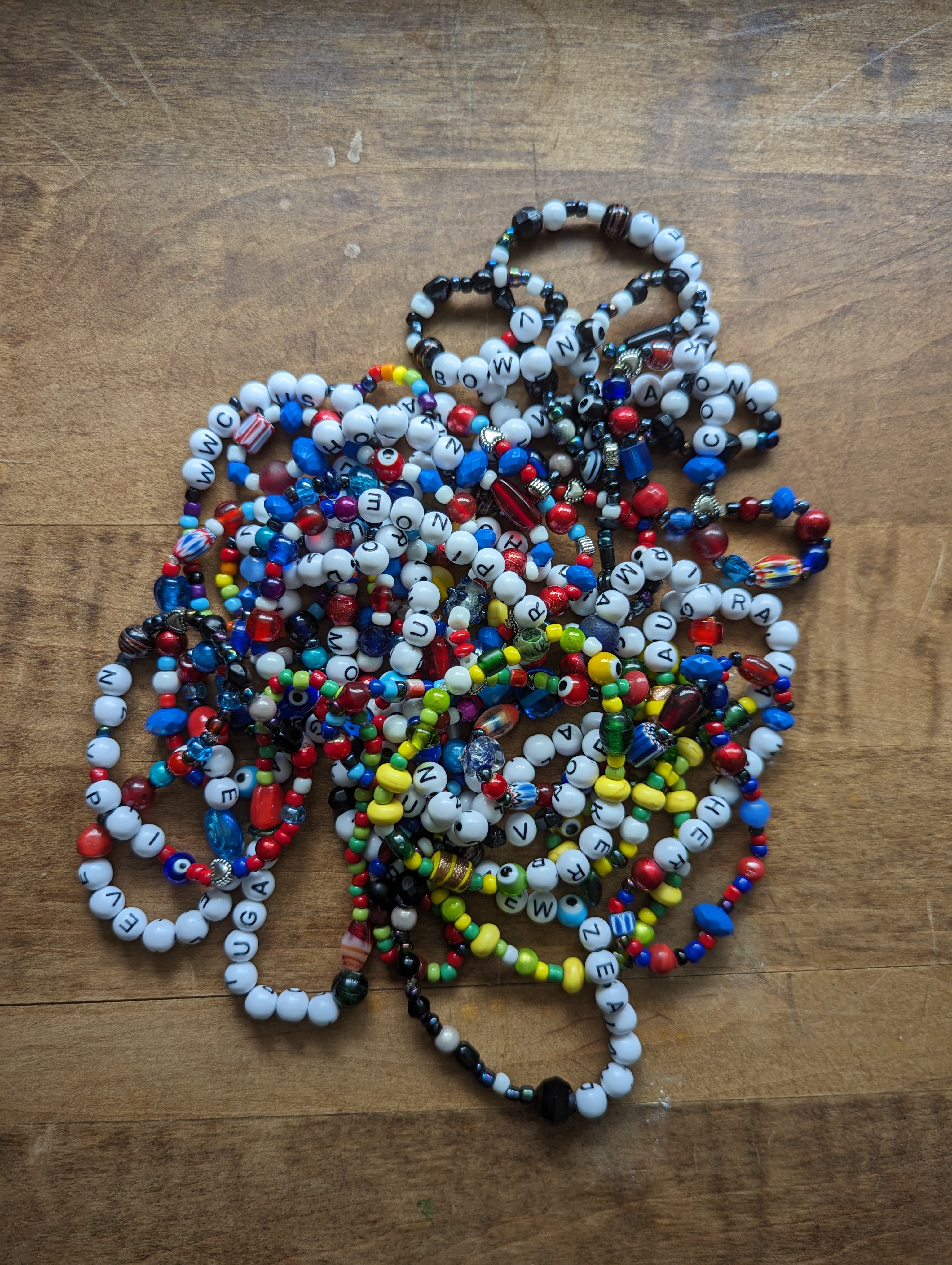 "I'm not expecting to have a ton of people to trade with, it's not as big as Taylor Swift, and if I get one I'll be happy.
"In my head I'm thinking I'll give these out to some younger girls with their families to help spark that passion.
"If it helps someone be more excited about women's soccer, that's the only thing I could hope for."
She said she was inspired to make and trade the accessories after she saw videos online of Taylor Swift fans exchanging handmade bracelets at the singer's concerts in the US.
Ms Scott, who will be watching five matches across the tournament, said: "I'm not that big of a Taylor Swift fan but I've been getting really excited about going to the World Cup.
"It's just a way for me to get my excitement into something and be able to share it with people."
On the progression of women's football, she said: "It is becoming more commonplace and I love that, I love when people start conversations with it and about it.
"I have loved to see the growth, since I started [watching] in 2015, but there can always be more done."
Fans at in the UK have also taken to the bracelet trading trend, and Caitlin Greshon, 16, started to sell her World Cup themed-accessories online after discovering there was "a lot of interest".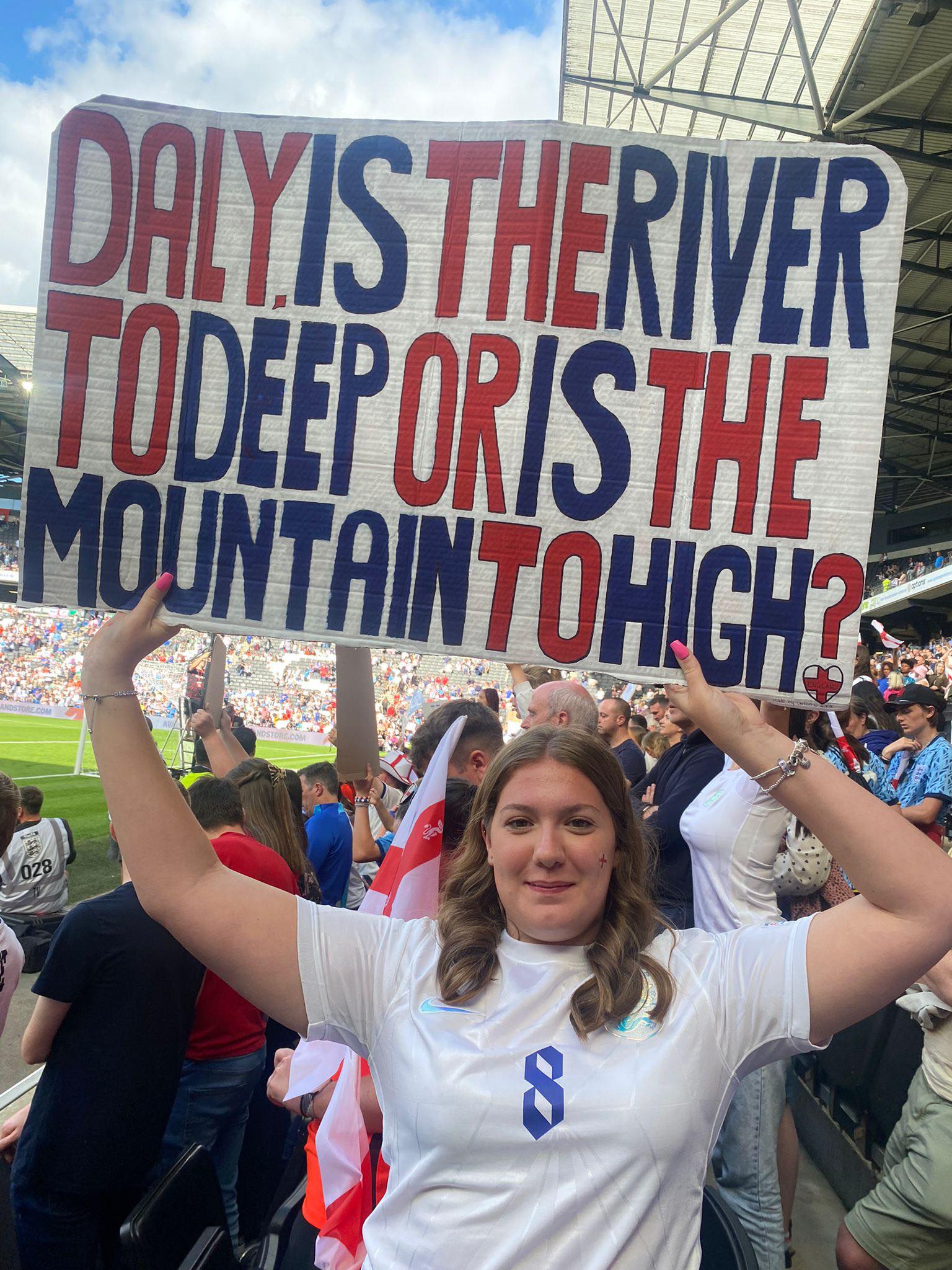 Ms Greshon, from Milton Keynes, Buckinghamshire, said she saw Taylor Swift concert-goers making and trading bracelets, and after "really liking the idea" she started to make some football-themed trinkets to trade with her friends.
"I put a post out on Facebook and there was a lot of interest in them, but I was not expecting it at all," she told PA.
She has started to sell the bracelets for £2 each online, but added she was "more bothered about having fun and making them, rather than gaining a profit".
"I'm more happy that people are getting them and receiving something for such a big, but small community," she said.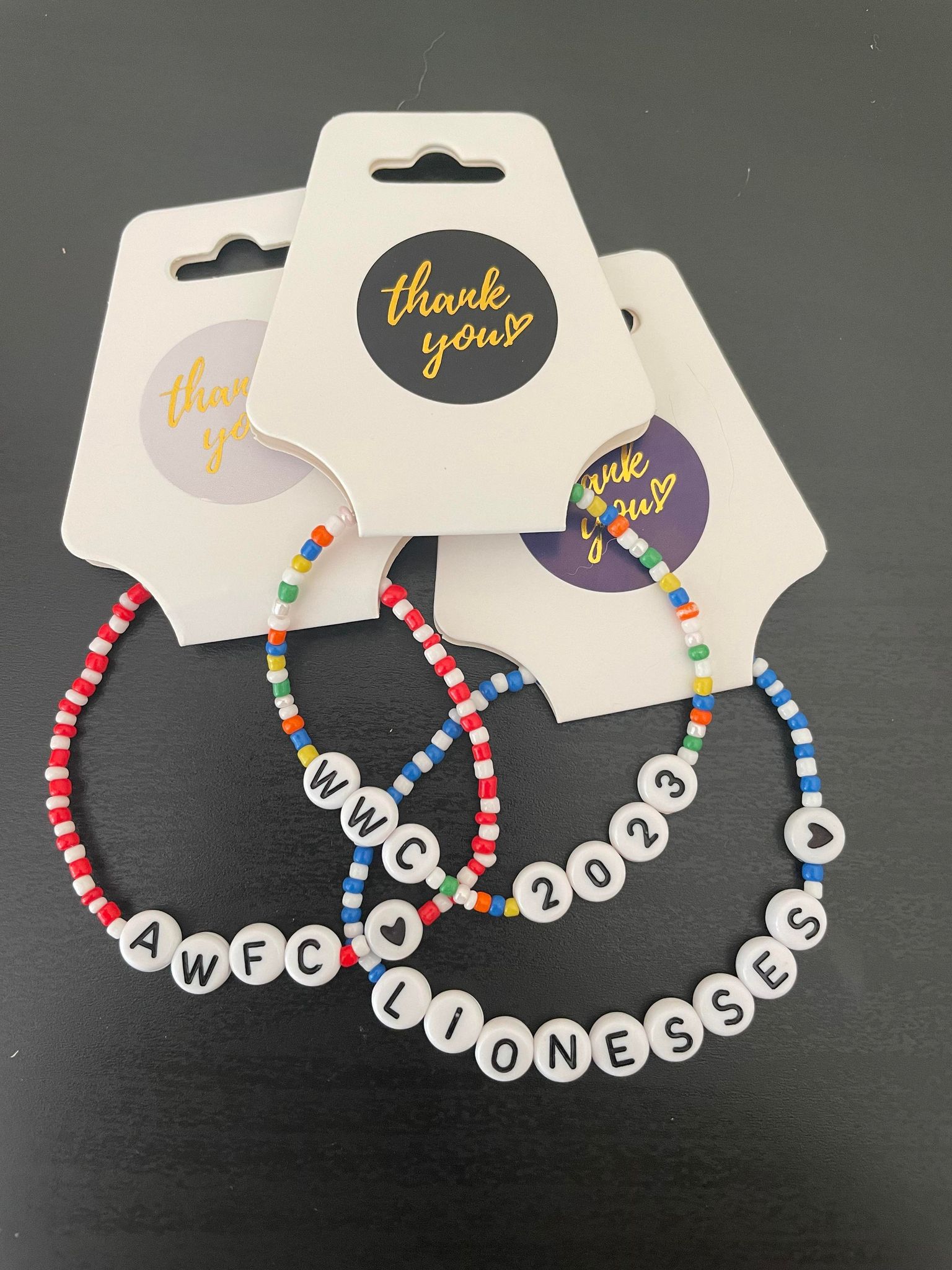 While she will not be travelling to Australia to watch the Women's World Cup this year, she plans to watch at home, making and trading the bracelets throughout the tournament.
"I've already come up with a few new design ideas, which I'm very excited to try and produce," she said.
Asked about the progression of women's football, Ms Greshon, who supports Arsenal and Milton Keynes Dons, said: "I think it's definitely come up in the past year.
"It still could go bigger and get most of the hate away from it, to properly separate the hate from the fans."
Hannah Perry, 28, from Wolverhampton, has also been selling her World-Cup themed accessories online, and while she will not be attending the World Cup in Australia she hopes her handmade trinkets will reach the Lionesses during their Uefa Women's Nations League match against Scotland in September.
"I made a few just for myself and my friends," Ms Perry told PA.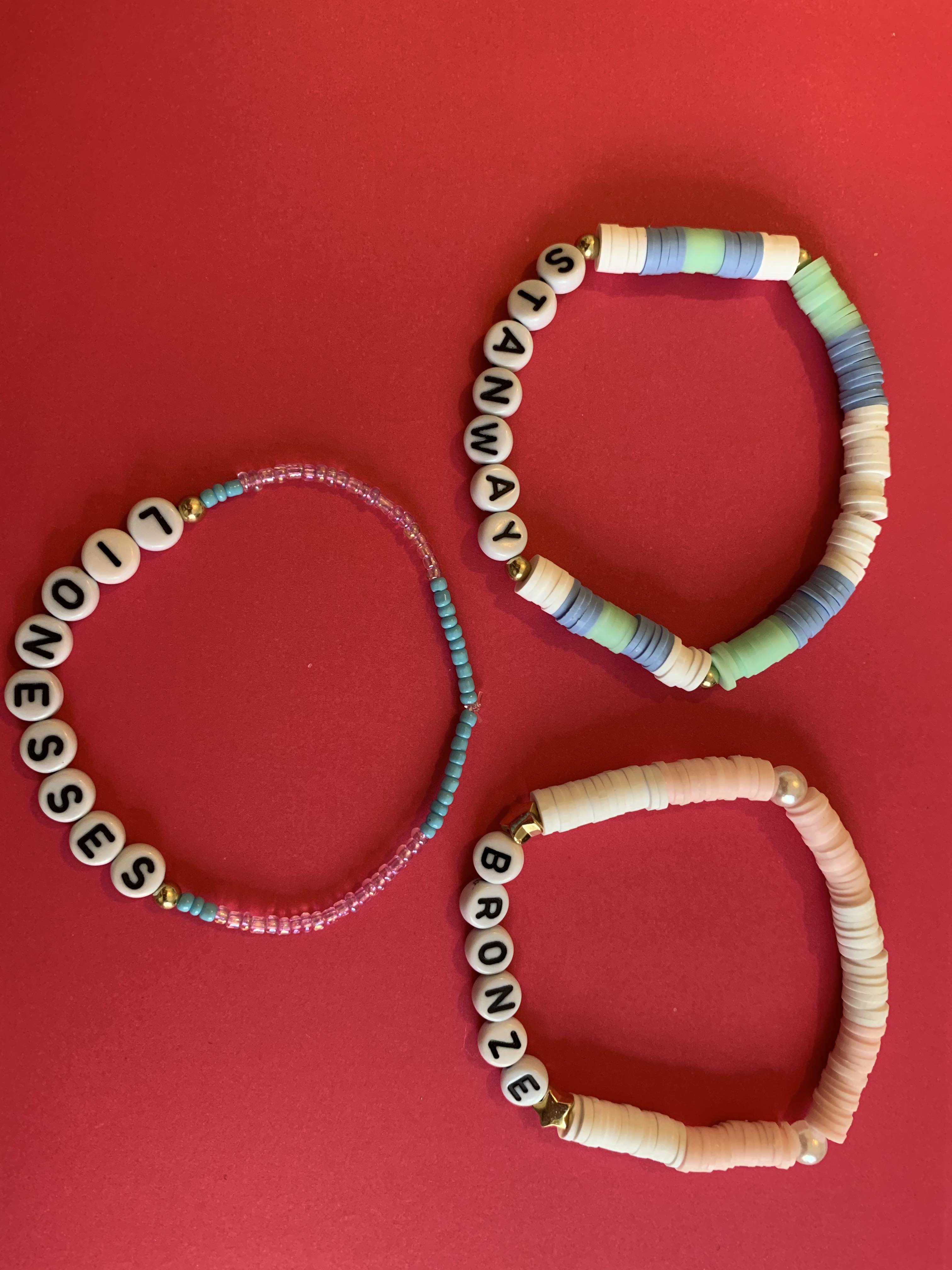 "I didn't actually think I would get that much interest, but quite a few people have bought them off me."
Ms Perry added that her bracelets, which are selling for £2, feature the names of England players and Lionesses in red and white colours, but she has also had requests for club names like Manchester City and Arsenal.
Ms Perry, who supports Aston Villa WFC, will be watching the Lionesses play in the Uefa Women's Nations League match in September, where she said she will be making bracelets to trade in the stands with other fans.
She added: "I'll probably make one [bracelet] for each of the players, and if I by any chance I do get to meet any of them, I can give them to them."
Ms Perry said her cousin, aged 12, had been "really inspired" by the Lionesses, saying: "It's way more well-known now, a lot of people are really into it.
"I've got a cousin, she's only 12, and she's really into it as well.
"I'll take her to a lot of the games with me as well."