MUST chief Duncan Drasdo says Chelsea sale process should become the norm
Manchester United's American owners announced on Tuesday night they were "exploring strategic alternatives" which include a possible sale.
The chief executive of the Manchester United Supporters Trust has called for the process used in the sale of Chelsea to become a model as his organisation demanded fans get a stake at Old Trafford if the Glazers sell up.
Manchester United are on the market after their American owners – who bought United in a controversial £790million leveraged buy-out in 2005 – announced on Tuesday night they were "exploring strategic alternatives" which include a possible sale.
MUST responded with an open letter to the Glazers and a statement in which they insisted any new ownership structure "must embed supporters, including a degree of fan share ownership".
British billionaire Jim Ratcliffe, who owns Ineos and is a United fan, is set to reignite his interest in the club following an unsuccessful bid to buy Chelsea, according to the Daily Telegraph.
Ratcliffe told the Financial Times in October: "If it had been for sale in the summer, yes we would probably have had a go following on from the Chelsea thing, but we can't sit around hoping that one day Manchester United will become available."
Ratcliffe's Ineos group already owns Nice in France and Swiss club Lausanne.
Although they have made their views clear, MUST chief executive Duncan Drasdo acknowledged fans were currently powerless to ensure their voices were part of the process, and said lessons should be learned from the sale of Chelsea earlier this year even though that was conducted in unique circumstances.
With the Government overseeing a sale which was enforced by sanctions against Roman Abramovich, having claimed to have proven his links to Vladimir Putin amid Russia's invasion of Ukraine, it was far from a simple bidding war at Stamford Bridge as potential owners put forward detailed proposals for investment.
The Chelsea Supporters' Trust also played a key role in vetting bidders, with fan opposition effectively ending the hopes of the Ricketts family before a group headed by American Todd Boehly completed a £2.5billion takeover.
MUST does not expect to play any such role as the Raine Group – which also conducted the Chelsea sale – puts together a shortlist of offers for the Glazers to consider, and Drasdo wants to see the proposed new independent football regulator change that.
"All we can do is set out what we think is right, lobby through the media and lobby through political contacts," Drasdo told the PA news agency.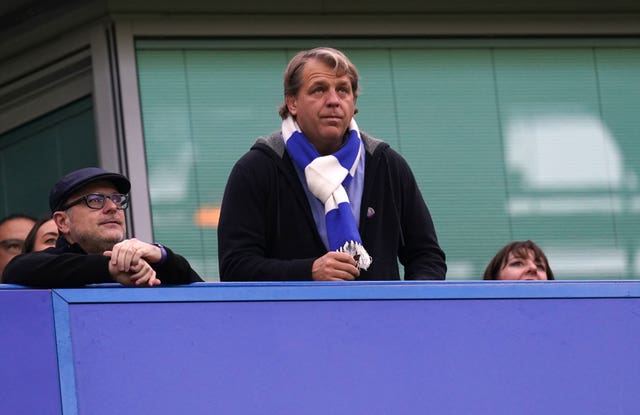 "Although there were exceptional circumstances at Chelsea, that actually created a good process. I understand Chelsea didn't go to the highest bidder but it went to the bidder who put forward the best model for the football club.
"That's what should happen at every club. It shouldn't be an exception because (the previous owner) had a connection to Vladimir Putin. It should be because that's the right thing for the football club. That's what a football regulator should be looking at."
Drasdo welcomed the news that United's unpopular American owners might be on their way out after 17 years of control at Old Trafford but added a note of caution regarding who might replace them.
"We need new ownership, that is clear," he said. "The question is who comes in and whether you jump out of the frying pan and into the fire. What we need is the right owners, not necessarily the richest owner.
"We need people who share the goals and objectives of supporters and share their desire to succeed on the pitch ahead of dividends and extracting profits for shareholders."
In its open letter to the Glazers, MUST called for a quick sale to ensure the club can move forward with much needed investment after what the group called "17 years… characterised by debt and decline".
"You have made huge amounts of money from Manchester United," the letter said. "Hundreds of millions of pounds out, without a single penny of investment in. Whatever commercial objective you had in 2005, we suspect you have met it.
"So now you can do two things for your legacy – the first is to prioritise the best interests of Manchester United Football Club over the financial interests of the selling shareholders.
"Our club, at this moment in time more than ever, needs the right ownership and that should be the priority rather than simply the highest bidders and highest return for you.
"Second, we implore you to move with speed. In football, any sort of hiatus or uncertainty is disastrous. If you have decided to sell, we urge you to do it quickly to allow the club to move on without any delay."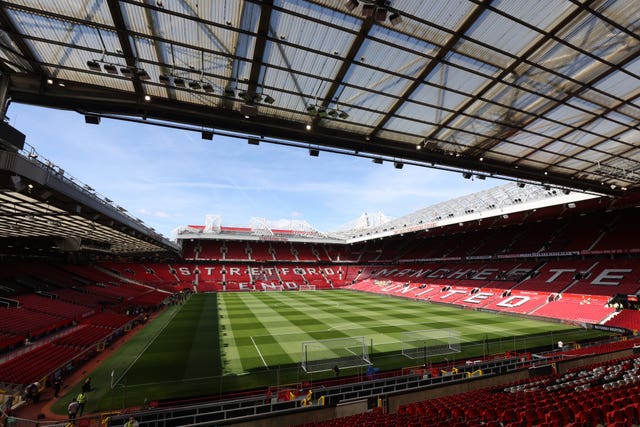 Drasdo said the Glazers had a final opportunity to alter their legacy at Old Trafford in the way they handled any sale.
"What I hope is that the Glazers will recognise they have long talked about being custodians of United and seeing it as an honour to own the club," he said.
"If that is true then the way they exit, if indeed that is what they're about to do, that must be important. That means finding the right owners who are going to look after the football club.
"Essentially when you talk about custodianship, the club should be in a better shape than when you received it. Sadly I don't think anyone can say that about Manchester United but we are really at a crucial point now.
"The delay in investment has gone on so long it has become dire. It's really important we get that investment soon."