Man pleads guilty over attempt to reverse Trump election defeat
Scott Hall, 59, pleaded guilty to five counts of conspiracy to commit intentional interference with performance of election duties.
A man charged alongside Donald Trump and 17 others with trying to overturn the ex-president's Georgia election defeat has pleaded guilty, becoming the first defendant to accept a plea deal with prosecutors.
As part of the deal, Scott Hall will receive five years of probation and agreed to testify in further proceedings.
Hall, 59, pleaded guilty to five counts of conspiracy to commit intentional interference with performance of election duties.
Prosecutors had accused him of participating in a breach of election equipment in rural Coffee County and initially charged him with racketeering and six conspiracy charges.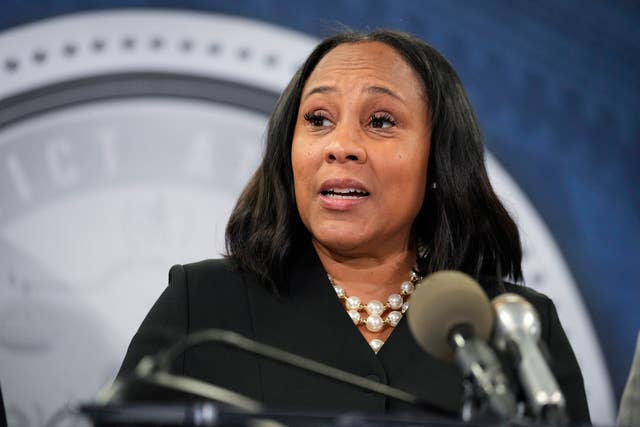 He is one of the lower-level players in the indictment filed last month alleging a wide-ranging scheme to overturn Democrat Joe Biden's presidential victory and keep the Republican in power.
But the plea deal nonetheless is a major development in the case and marks a win for Fulton County District Attorney Fani Willis as she pursues a historic racketeering case against a former president.
Hall was described in the 98-page indictment as an associate of long-time Trump adviser David Bossie.
The security breach in the county about 200 miles south east of Atlanta is among the first known attempts by Trump allies to access voting systems as they sought evidence to back up their unsubstantiated claims that such equipment had been used to manipulate the presidential vote.
It was followed a short time later by breaches in three Michigan counties involving some of the same people and again in a western Colorado county that Mr Trump won handily.
Authorities allege the breach began on January 7 2021, a day after the violent assault on the US Capitol, and continued over a few weeks.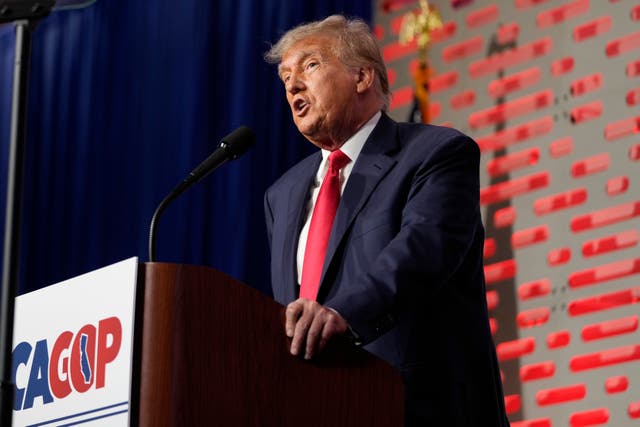 Authorities say Hall and co-defendants conspired to allow others to "unlawfully access secure voting equipment and voter data".
This included ballot images, voting equipment software and personal vote information that was later made available to people in other states, according to the indictment.
Earlier on Friday, a judge rejected a request by former Justice Department official Jeffrey Clark to move the Georgia election subversion charges against him from state court to federal court.
US District Judge Steve Jones said he was making no ruling on the merits of the charges against Clark, but he concluded that the federal court has no jurisdiction over the case. He said "the outcome of the case will be for a Fulton County judge and trier of fact to ultimately decide".
Judge Jones had earlier rejected a similar request from Trump White House chief of staff Mark Meadows. He is weighing the same question from three Georgia Republicans who falsely certified that Mr Trump won in 2020.