Wedding fire kills more than 100 people in Iraq
Prime minister Mohammed Shia al-Sudani has ordered an investigation as fireworks inside hall were shown on video footage.
A fire which raced through a hall at a wedding in northern Iraq has killed at least 114 people, authorities said.
The blaze in the predominantly Christian area of Hamdaniya, close to the city of Mosul, in Nineveh province injured 150 others with authorities warning the number of fatalities could rise.
The health department in Nineveh province raised the death toll to 114.
Health Ministry spokesman Saif al-Badr, who put the number of injured at 150 via the state-run Iraqi News Agency, said: "All efforts are being made to provide relief to those affected by the unfortunate accident."
Najim al-Jubouri, the provincial governor of Nineveh, said some of the injured had been transferred to regional hospitals.
He cautioned there were no final casualty figures from the blaze.
Prime minister Mohammed Shia al-Sudani ordered an investigation into the fire and asked the country's interior and health officials to provide relief, his office said in a statement online.
In a post on X, formerly known as Twitter, the prime minister said he had phoned the governor and "the Ministers of Interior and Health are directed to mobilize all efforts to provide relief to those affected by the unfortunate incident".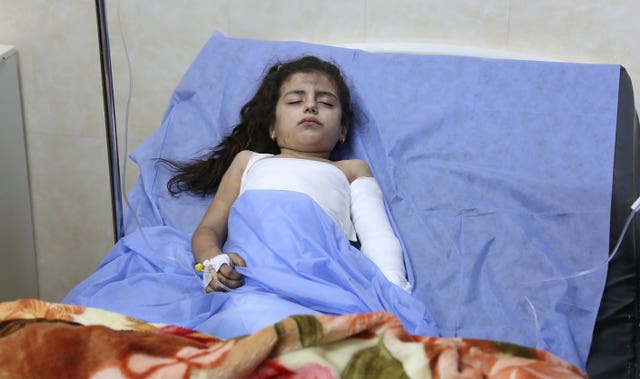 Television footage showed flames rushing over the wedding hall as the fire took hold.
In the aftermath, only charred metal and debris could be seen as people walked through the scene of the fire, the only light coming from TV cameras and the lights of onlookers' mobile phones.
There was no immediate official word on the cause of the blaze but initial reports by the Kurdish television news channel Rudaw suggested fireworks at the venue may have sparked the fire.
Footage aired by Rudaw, apparently shot by a guest, showed fireworks shooting up from the floor and setting a chandelier overhead ablaze.
Other footage appeared to show the bride and groom on the dance floor when the fire began, stunned by the sight of the burning debris. It was not clear if they were among those hurt.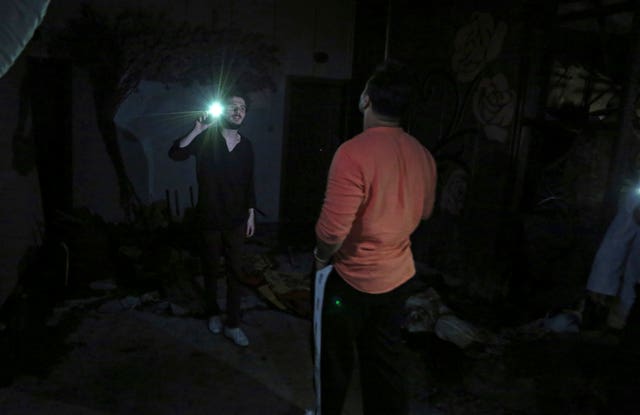 Ahmed Dubardani, a health official in the province, told Rudaw that many of those injured suffered serious burns.
"The majority of them were completely burned and some others had 50 to 60% of their bodies burned," he said. "This is not good at all. The majority of them were not in good condition."
Civil defence officials quoted by the Iraqi News Agency described the wedding hall's exterior as being decorated with highly flammable cladding that was illegal in the country.
The officials said: "The fire led to the collapse of parts of the hall as a result of the use of highly flammable, low-cost building materials that collapse within minutes when the fire breaks out."