83 charged over 'hate crimes and violence' linked to pro-Palestinian protests
Thousands of demonstrators and counter-protesters have converged on London over the past few weekends.
More than 80 people have been charged in the UK over alleged hate crimes and violence linked to pro-Palestinian protests since the outbreak of the Israel-Hamas conflict.
Thousands of demonstrators and counter-protesters have converged on London over the past few weekends, leading politicians to pressure the Metropolitan Police to take action.
The force made nearly 400 arrests between October 7 and November 18, 83 of whom have been charged.
Scotland Yard said officers are examining images of protesters linked to disorder on Armistice Day, using facial recognition to look back on previous demonstrations and searching for suspects believed to have committed hate crimes.
John Harvey, a 75-year-old protester from Hackney, east London, who threw red paint at the Israeli embassy on November 11, will be sentenced next month after admitting criminal damage.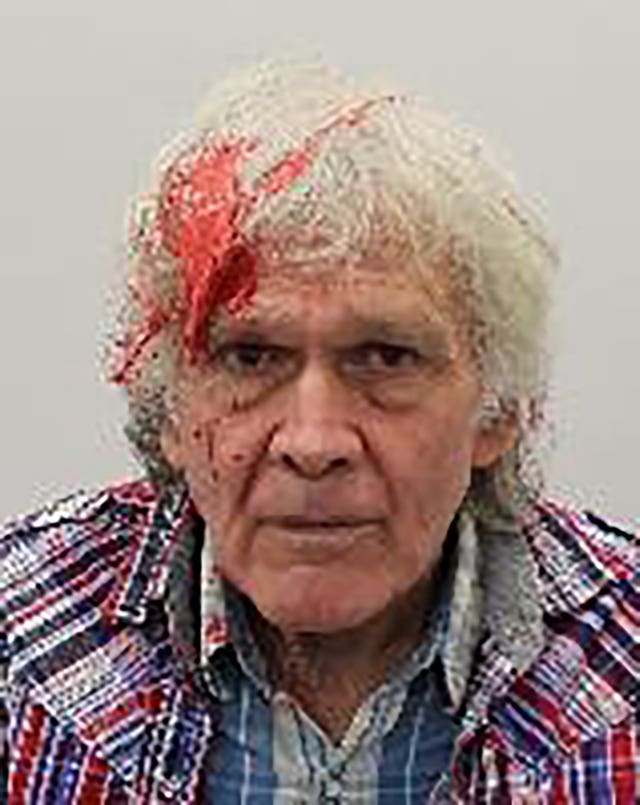 Police are hunting 15 people who took part in a pro-Palestinian convoy of as many as 80 cars on Saturday.
Officers are also searching for 20 men involved in counter-protests on Armistice Day.
Prime Minister Rishi Sunak condemned "wholly unacceptable" actions by far-right groups and "Hamas sympathisers" on the day, insisting "all criminality must be met with the full and swift force of the law".
Mr Sunak is also looking to tighten the law to make it easier to ban marches and prosecute those glorifying terrorism, according to several newspapers.
Former home secretary Suella Braverman wrote an article for The Times, accusing the force of showing bias in favour of left-wing protesters.
She had pressed Met Commissioner Sir Mark Rowley to ban the pro-Palestinian demonstration on November 11, which she branded a hate march.
A few days ago, a 37-year-old man was arrested in west London on suspicion of encouraging terrorism and showing support for a proscribed organisation.
Last week officers arrested a 21-year-old man in Brixton Hill on suspicion of spraying pro-Palestinian graffiti on the shutters of a shop, and a 22-year-old man on suspicion of making threats to kill while shouting antisemitic slurs in Stamford Hill.
Scotland Yard said: "Our teams are investigating hate crimes and offences committed at protests.
"We know many people continue to feel vulnerable."