Pioneering ex-police officer who 'drove progress' returns to her old beat
Mary d'Arcy Kincaid, 91, was one of the first women to train as a police driver and was part of Edinburgh's first 'crime team'.
One of the first female police drivers in Scotland told of her joy at being able to do her job without a male chaperone after she helped smash the glass ceiling in the 1950s.
Mary d'Arcy Kincaid, 91, started out as a police officer in Edinburgh in 1953, at a time when women had to rely on male colleagues for a lift – or get the bus.
Three years later, she saw a job advert for police drivers, and applied as it did not specify a gender, although it was aimed at men.
She applied and following discussion with the then chief inspector, she was accepted onto the course, but recalled some resistance from colleagues.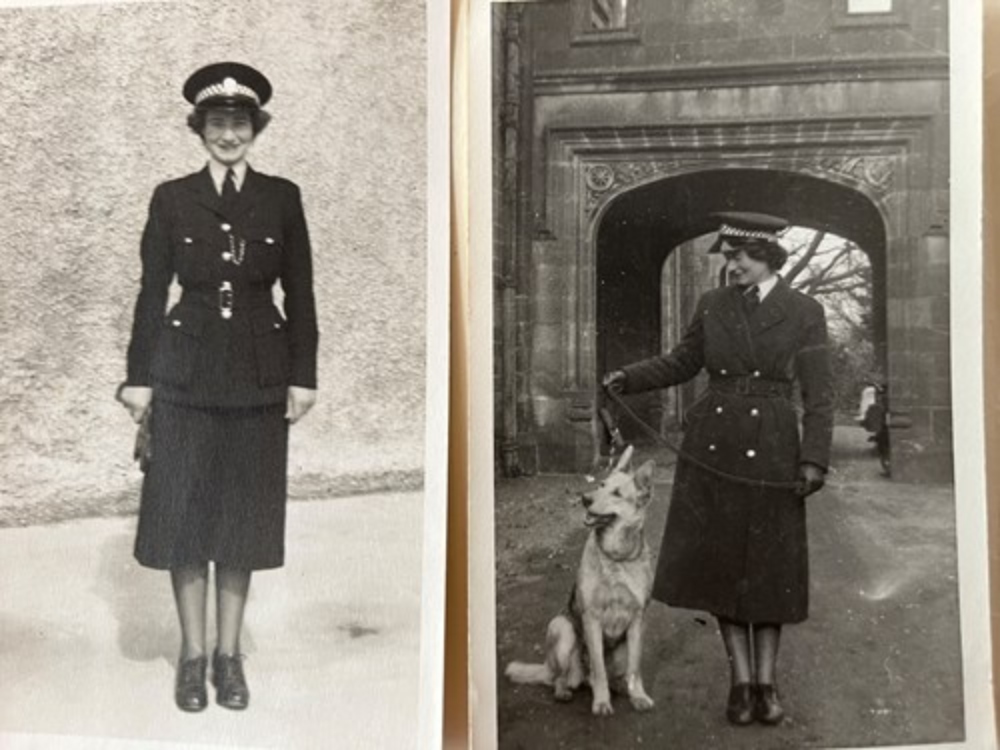 In 1957, she went to Cyprus for a year along with three other women officers, to help with recruiting and training female police officers there, and to assist with searching women at roadblocks.
She was promoted to sergeant, and returned to Edinburgh in 1958, where she worked for two years before joining CID.
She was one of two women who formed the first "crime team" for City of Edinburgh Police in 1961.
Photographs showed her wearing a skirt suit as part of her uniform and posing with a police dog.
Mary, who now lives in Gloucestershire, returned to Edinburgh to be given a tour of her old patch and visited St Leonards Police Station, made famous by Ian Rankin novels.
She recalled her joy at the freedom she felt by being able to drive a CID vehicle.
After she moved down south, she served as a magistrate in Westminster, and she has been married for 53 years.
Assistant Chief Constable Emma Bond praised Mary for "driving progress" in the police when she joined 70 years ago.
Mary said: "I was so excited when I sat my entrance exams and passed, and so began my City of Edinburgh Police journey.
"When the memo circulated inviting applications for police drivers, I thought, why not? After all, they had not specified male or female constables, so I took my chance.
"I loved driving, and knew I could do it well, as part of my role.
"Despite some reluctance from some colleagues, I couldn't believe it when I was invited to go for my driver training.
"I passed with flying colours, and so my driving as a police constable began.
"This really meant that I no longer needed a male police constable to drive me to a job, take a bus, or walk – I could drive one of the many CID vehicles."
Senior officers, including Ms Bond, were in attendance at St Leonards Police Station to greet Mary and her family before taking her on a tour of her former beat.
Ms Bond said: "Welcoming Mary and listening to her experiences and perspective was a real pleasure.
"Much has changed to improve the representation of women in all ranks and roles in policing over the course of the last few decades thanks to inspirational figures like Mary, quite literally, driving progress.
"Police Scotland is absolutely determined to continue to build on the progress led by trailblazers like Mary, to address sexism and discrimination in policing and across society and improve experiences for our officers and staff and the people who we serve."