Tory mayor says he would not bet on party winning next election
Tees Valley Mayor Ben Houchen was speaking at the Conservative Party Conference in Manchester.
Tees Valley Mayor Ben Houchen has said he would not bet on the Conservatives winning the next election.
Lord Houchen, who received a peerage in former prime minister Boris Johnson's resignation honours list, told an event on the fringe of the Conservative Party Conference that the party "can" win the general election, but still had more to do.
Asked whether he would bet on a Tory victory, he said: "Not at the moment, because we need to do more to give those people (who voted Conservative in 2019) the excuse.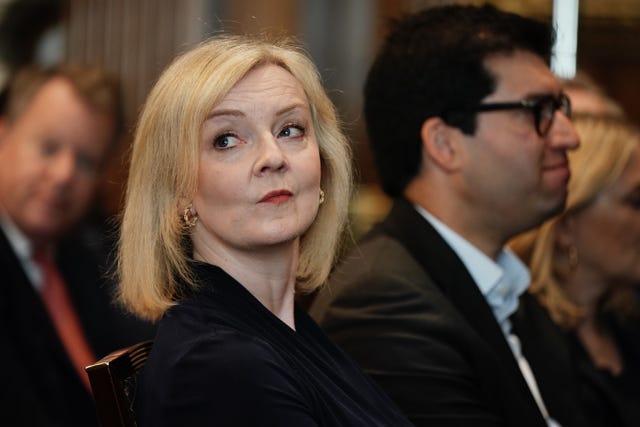 "Just look back. This is not complex, politics is not complex. We've had three prime ministers in 12, 15 months. It doesn't matter whether you like the Conservative Party or not, people are not going to get behind a party that has gone through the last 12 or 15 months."
He added that, having "calmed things down", the Prime Minister now had to set out his own agenda "before Christmas" to show 2019 Tory supporters why they should vote for the party again.
Lord Houchen also criticised a group of between 20 and 40 Conservative MPs for focusing on infighting, suggesting they had "given up" on winning the election.
He took aim specifically at a group of Tory MPs, including former prime minister Liz Truss, who have reportedly vowed not to vote for the Chancellor's autumn statement if it contains any tax rises.
He said: "I think it's unhelpful because, for me, I just saw that as political posturing because, to be frank, I don't see a way in which the Chancellor and this Government are raising taxes in the autumn. I just don't see how that happens."
He added: "You get your nice shiny letter in the paper, you get yourself a bit of coverage on the day of conference.
"It doesn't actually mean anything because you're not really influencing policy, but what you have done is you've just set up another 24 hours of narrative of a group of Conservative MPs are not happy and they are telling the Prime Minister to do A, B and C.
"And that's the problem, it's the infighting that's really about personalities than it is about policy and that's why I just thought it's just frustrating to see.
"And the more that happens, the more people will look at this Government and look at the Conservative Party as a whole and ask the question, is this a government and a party that's talking to me and is this a party I want to vote for or is it too busy fighting amongst themselves rather than delivering for the British public."
Ms Truss is set to appear at a fringe event in Manchester on Monday, dubbed the Great British Growth Rally, where she will call for tax cuts alongside former ministers including Priti Patel and Jacob Rees-Mogg.
Lord Houchen said he was "disappointed" that Ms Truss had decided to attend conference, saying she should have stayed away as Rishi Sunak did when she was prime minister.
He said: "I thought Liz Truss would have more awareness than to, for example, come to Conservative Party Conference. I don't think she should be here."