UK's first drug consumption room enabling supervised injection approved
The pilot project will be set up in Glasgow.
The UK's first drug consumption room for users to take illegal drugs under medical supervision has been approved.
The £2.3 million facility is planned for Glasgow's east end and will allow users to take their own illegal drugs in a hygienic environment with medical staff on hand.
First proposed in 2016 following an HIV outbreak in the city, the development of drug consumption rooms has been embroiled in years of political wrangling between the Scottish and UK governments.
But earlier this month, Scotland's most senior law officer, Lord Advocate Dorothy Bain KC, announced it would not be "in the public interest" to prosecute people using such a facility and the Home Office said it does not plan to interfere in the pilot.
The pilot project planned for Hunter Street, in the same building as a current drug treatment facility, was approved by the Glasgow City Integration Joint Board meeting on Wednesday morning.
The board involves NHS and council officials and recommended approval of the scheme in a report.
As she moved approval of the drug consumption pilot, board chairwoman Rona Sweeney told the meeting: "I'm sure we all wish our city didn't need this facility, but the reality is that we do."
The report states: "There is overwhelming international evidence which demonstrates that safer drug consumption facilities can improve the health, wellbeing and recovery of people who use the facility and reduce the negative impact that public injecting has on local communities and businesses."
It highlights that following the HIV outbreak, an assessment "found there are approximately 400 to 500 people injecting drugs in public places in Glasgow city centre on a regular basis".
It adds: "Injecting in public spaces increases the risk of infection and other drug related harms, and also causes a risk to the public from discarded injecting equipment and needles."
SNP councillor Norman Macleod told the meeting he wants to see heroin provided to addicts, saying: "We're still in a position where individuals who are addicted are obtaining their drugs from criminals and that, in my view, is profoundly to be regretted.
"I would look forward as soon as possible to initiatives such as those used in Switzerland where heroin-addicted individuals not only had safe consumption areas but the heroin was provided. That took the criminals right out of it."
Fellow SNP councillor Allan Casey told the meeting: "This has to be done right. This is the first consumption room in the UK and all eyes are going to be on Glasgow and we need to make sure we get it right for those using it and make sure we're saving lives."
Concerns were raised over how those travelling to the facility would be treated by police by SNP councillor Chris Cunningham, who said: "In order to possess drugs within the confines of the facility, they have to bring them in. It seems to me someone coming to the facility could be regarded as committing a crime.
"We don't want a situation where someone can be charged for possession of illegal drugs 50 yards outside the facility. That isn't going to work."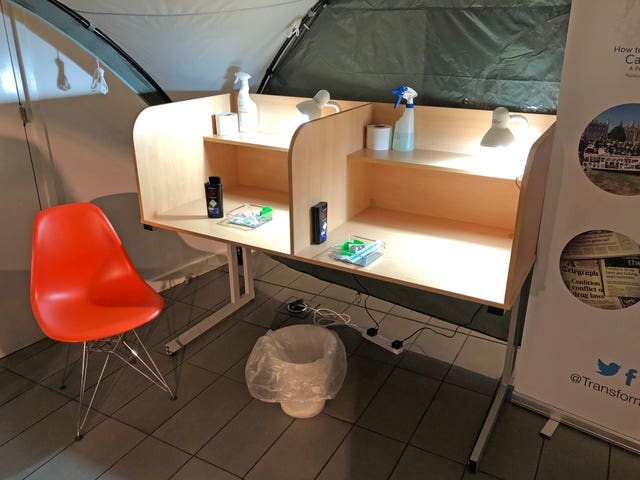 The Scottish Government backs the plans for a consumption room, but some MSPs have raised concerns about the impact on the local area, including on businesses.
Appearing before the Conveners Group at Holyrood, First Minister Humza Yousaf said he "very much welcomes" the decision, adding: "I also welcome the Lord Advocate's latest statement in relation to prosecution policy in this regard as well.
"So I'm very grateful to Glasgow for moving at pace and let me say unequivocally the Scottish Government is ready to stand alongside Glasgow Health and Social Care Partnership and colleagues within local government to advance this proposition as quickly as we possibly can, obviously within the confines of the pilot that was proposed.
"That extends to, for example, how we can provide funding support for that safer drug consumption facility too."
The First Minister added that, based on discussions with the council, it is keen to "take the community with them" on the facility, and he paid tribute to campaigners like Peter Krykant, who set up a mobile consumption room in a converted ambulance despite the possibility of prosecution.
Mr Yousaf went on to talk about a recent visit to New York City, where he spoke to officials about their experiences with consumption facilities, claiming they are "one tool as part of a wider effort to reduce drug deaths" in the American city.
Scotland's drug and alcohol policy minister Elena Whitham welcomed the board's decision and said the Government has committed to making up £2,347,000 yearly for it from April 2024/25.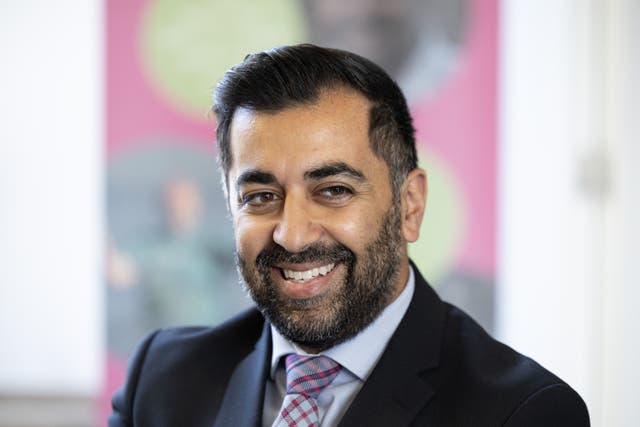 She said: "We know this is not a silver bullet. But we know from evidence from more than 100 facilities worldwide that safer drug consumption facilities work.
"It is time to see this approach piloted in Scotland and while the service would still be limited to some extent, due to the Misuse of Drugs Act reserved to Westminster, we are confident it would save lives.
"It's vital this pilot has the full confidence of the general public as well as those who use the facility, and the leadership of Glasgow and Police Scotland will help ensure it is introduced as quickly as possible."
Westminster's Home Affairs Committee recommended pilots of safe consumption facilities in areas across the UK where local government and others deem there is a need, in a report published last month.
Home Office minister Chris Philp said previously the UK Government does not support such facilities in England and Wales, over concern they "condone or even encourage" drug use.
But Mr Philp told MPs that his department is "not going to stand in the way" of the pilot in Scotland provided the power is exercised lawfully.
Scottish Conservative health spokesman Dr Sandesh Gulhane said: "Drug deaths in Scotland remain the highest in Europe and this crisis has spiralled out of control on the SNP's watch.
"The Scottish Conservatives are happy for a variety of potential solutions to be looked at – including this pilot scheme – but we still have serious reservations about how effective drug consumption rooms will be in reality."
He called for the Scottish Government to back his party's plans for a Right to Recovery Bill to enshrine in law the right for people who require drug treatment to access it.