Sunak creates dividing line with Labour with net zero slowdown
The policy overhaul included pushing back the ban on new petrol and diesel cars back by five years to 2035.
Prime Minister Rishi Sunak's pushback on green pledges will see him go "toe-to-toe" with Labour on net zero at the next election following a shift that drew criticism from his own party.
The Conservative Party leader used a speech on Wednesday to weaken a host of pledges designed to help the UK achieve a net zero carbon emission economy by 2050.
The policy overhaul included pushing back the ban on new petrol and diesel cars back by five years to 2035.
He watered down the plan to phase out gas boilers by 2035, creating an exemption for a fifth of households to potentially never make the change to alternatives such as heat pumps.
Mr Sunak, who is likely to face further questions about the repositioning during a visit in south-east England on Thursday, also scrapped the requirement of energy efficiency upgrades to homes.
Writing in The Sun on Thursday, Mr Sunak said: "Hard-pressed families shouldn't have to pay an unaffordable price to reach net zero.
"That's my guiding principle when it comes to tackling climate change."
Although the Prime Minister insisted the changes were "not about" politics, the shift on green policies is being interpreted as a bid to create dividing lines with Labour ahead of a likely general election next year.
Ed Miliband, Labour's shadow energy security secretary, said he relished the opportunity to go "toe-to-toe" with the Tories on net zero during the election campaign.
Mr Sunak's announcements created immediate daylight between the red and the blue sides, with Sir Keir Starmer's outfit — which is well ahead of Mr Sunak's party in opinion polls — saying it remained committed to the phase out of new internal combustion engine vehicles by 2030.
Shadow environment secretary Steve Reed said Labour's position would ensure stability for the car industry, which criticised the Prime Minister's move, as well as providing lower running costs for motorists in the long-run.
Mr Miliband said the party did not support watering down obligations on landlords to improve the energy performance of rental homes.
But he refused, during an interview with Politico, to confirm whether Labour backed the gas boiler policy change, saying a decision would be made if the party gets elected.
Mr Reed, speaking on BBC's Newsnight about the gas boiler policy, said: "Labour never subscribed to that proposal.
"It was the Conservatives that were proposing to whack them (household bills) up in the first place, they have now had to reverse."
During his speech, Mr Sunak insisted the UK was already ahead of allies in reducing emissions ahead of changes that he said would not prevent the country from hitting the 2050 target.
He argued there was a risk of losing the "consent" of the British public for net zero if "unacceptable costs" on families was pursued, forecasting that his reforms could save the average household as much as £15,000.
As well as the headline changes, the PM also claimed to have scrapped a series of "heavy-handed" incoming measures, such as a tax on meat and flying, compulsory car-sharing and forcing people to recycle in seven different bins.
Labour said the watering down of green pledges would cost the public more in the long-term and accused the Prime Minister of "selling out" the opportunity for a jobs boom on the back of striving for net zero — a criticism echoed by senior Tories, including Boris Johnson.
The former prime minister told Mr Sunak that he cannot afford to "lose our ambition for this country", as he argued policies were generating jobs and driving growth.
Kwasi Kwarteng, chancellor during Liz Truss' short-lived premiership, said there were concerns in the Tory Party that the decision to delay the ban on new diesel and petrol cars could have a detrimental impact on investment in the automotive sector.
The senior Tory MP told Newsnight: "The target 2030 has really focused the minds of manufacturers.
"That is what is accelerating and driving a lot of the transition, a lot of the change. And my worry is that, if you push that out, you are sending the wrong signal."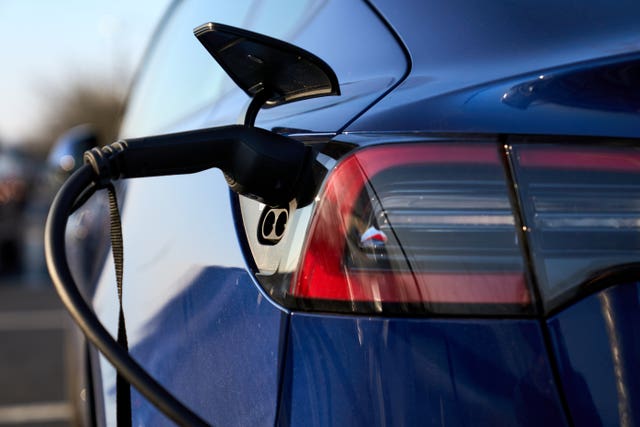 He also described it as "odd" that the Prime Minister had argued that previous governments had sought to get to net zero "simply by wishing it" when he had been at the "centre" of Mr Johnson's government as chancellor.
Asked whether he remembered Mr Sunak raising concerns about net zero when they were in government together, Mr Kwarteng said: "We had discussions and I think he had some doubts but in the end we all signed up to it."
Philip Dunne, Tory chairman of the Environmental Audit Select Committee, said the Prime Minister had produced a "measured and realistic response" to the net zero challenge.
He welcomed the decision to increase the boiler upgrade scheme, providing grants to replace gas boilers, by 50%, rising to £7,500.
Mr Dunne said: "The Government has clearly listened to concerns that, without Government support, some low carbon alternatives are simply too far out of reach for many at this point."