Ed Miliband says he regrets 2015 election interview with Russell Brand
The former Labour leader said he conducted the interview in order to counter the comic's claims that voting had no impact.
Former Labour leader Ed Miliband said he regrets giving an interview to Russell Brand ahead of the 2015 general election following allegations of rape and sexual assault being made against the comic.
Mr Miliband was competing against the Conservative Party's David Cameron to be the UK's next prime minister when he spoke to Brand about the importance of voting for the comedian's YouTube web series The Trews.
Asked about the interview at an event on Wednesday, Mr Miliband, who is now Labour's shadow net zero secretary, said "I regret doing it" but stressed he felt "duty bound" at the time to counter the 48-year-old's comments claiming that voting had no impact.
Brand has been accused of rape, assault and emotional abuse between 2006 and 2013 when he was working for the BBC, Channel 4 and starring in Hollywood films, following a joint investigation by The Times, Sunday Times and Channel 4's Dispatches.
Brand has strongly denied the allegations.
At the time of Brand's interview with Mr Miliband during the 2015 general election campaign, the comedian and actor was at the height of his fame and had become outspoken about his politically left-wing views and apathy about Westminster.
Mr Miliband, asked at Politico's Energy and Climate UK event whether he regretted the interview following the publication of allegations against Brand, said: "Yes, of course. I think the allegations that have come to light are horrific and my solidarity is with the women who have come forward to tell their stories.
"I did lots of interviews during that campaign. Russell Brand was going round saying people shouldn't vote.
"I went and did an interview on his programme because I wanted young people to get out and vote.
"But obviously knowing what I know now, obviously I regret doing it."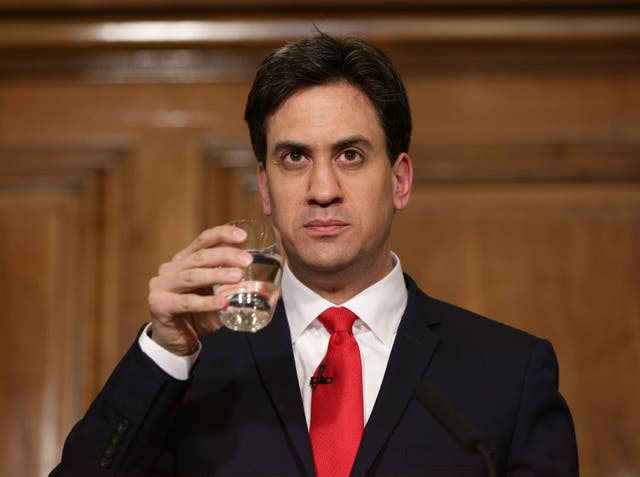 Brand previously found himself in hot water in 2008, having departed his Radio 2 show after he and guest Jonathan Ross left a "lewd" voicemail for Fawlty Towers actor Andrew Sachs – who died in 2016 – about his granddaughter.
Put to him that some would say that agreeing to an interview with Brand showed a lack of judgment, former opposition leader Mr Miliband replied: "Look, hindsight is a wonderful thing. As I say, I did lots and lots of interviews.
"This was someone who was gaining notoriety at that point for saying to people, 'Do not vote because it will make no difference'.
"And I felt duty-bound, if there was an opportunity to do so, to say to young people in particular, who he was targeting… that it would make a difference."
Mr Miliband would go on to lose the 2015 general election, with the Conservatives securing a surprise majority.
He was replaced as Labour leader by left-wing stalwart Jeremy Corbyn, who was in turn succeeded by current leader Sir Keir Starmer following a disastrous showing in the 2019 general election.