Seven men have been charged with the attempted murder of Detective Chief Inspector John Caldwell.
Mr Caldwell was shot several times outside a sports complex in Omagh, Co Tyrone, on February 22.
He had been coaching a youth football game, and was with his young son at the time of the shooting.
On Saturday evening, the PSNI said that two men aged 28, and five men aged 33, 38, 45, 47 and 72, had been charged with attempted murder.
Two of the men, aged 38 and 45, were also charged with membership of a proscribed organisation, namely the IRA.
Three of the men – aged 28, 33 and 47 – were further charged with preparation of terrorist acts.
All seven of the men charged are expected to appear before Dungannon Magistrates' Court via video link on Monday.
The so-called New IRA claimed responsibility for the attack, with police investigating if the dissident republican group may have been assisted by criminal gangs.
Nine men and two women were arrested under the Terrorism Act on Friday morning in relation to the attack, with two of the men and two women being released on Saturday.
Seven of the 11 arrested on Friday had been previously arrested in regards to this investigation.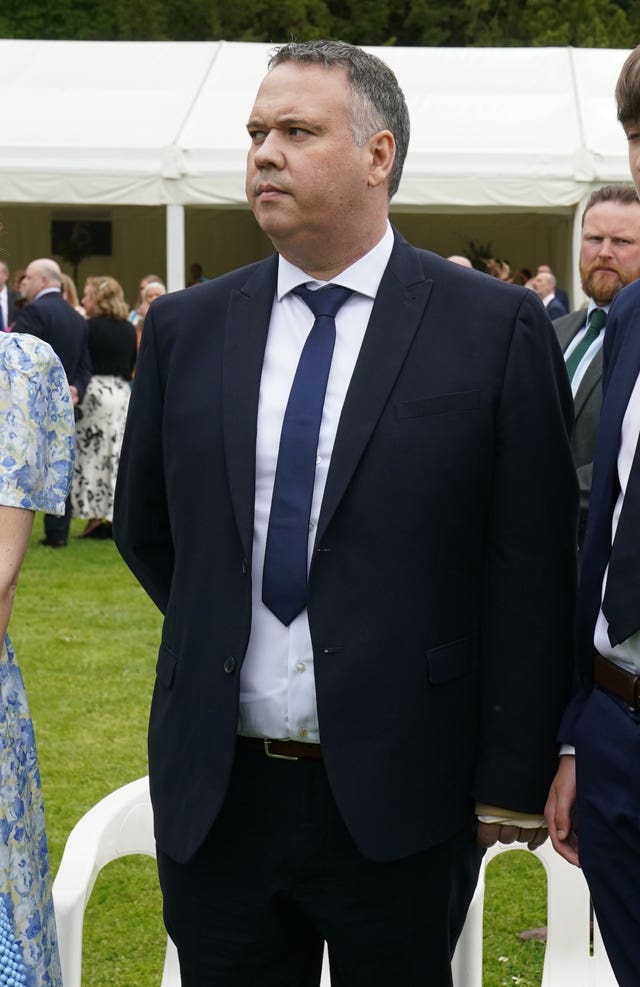 Also on Friday, the police appealed for information in relation to a Mercedes and two Ford Fiestas which were believed to have been used by the gunmen and their affiliates in the attack on Mr Caldwell.
There was a reward of £150,000 offered by the Crimestoppers charity for information leading to the conviction of those involved in the attack.
After spending several weeks recovering in hospital, Mr Caldwell made his first public appearance since the attempt on his life in February as he attended a garden party at Hillsborough Castle and had a private audience with the King earlier this week.
The attempted murder of DCI Caldwell was universally condemned, with US President Joe Biden praising Northern Ireland's political leaders for showing unity in the wake of the attack.