Heritage railway turns back the clock as it rejoins mainline network
Swanage Railway will be using its restored and upgraded 1950s diesel trains for the 11-mile services until September 10.
A railway enthusiast who rode on the last British Rail train to travel on the Swanage to Wareham railway at the age of 13 is returning 51 years later to drive a newly restored passenger service on the picturesque route.
Volunteer Peter Frost, who was one of the first to help renovate and rebuild the Dorset line following its closure in 1972, will be working as a conductor-driver on the trial service to reconnect the Isle of Purbeck stations with the mainline.
The Swanage Railway will be using its restored and upgraded 1950s heritage diesel trains, used by British Rail across its network from the 1950s to the 1990s, to operate the 11-mile service from Swanage.
It includes a one-mile stretch on the Network Rail main line from Worgret Junction into Wareham station.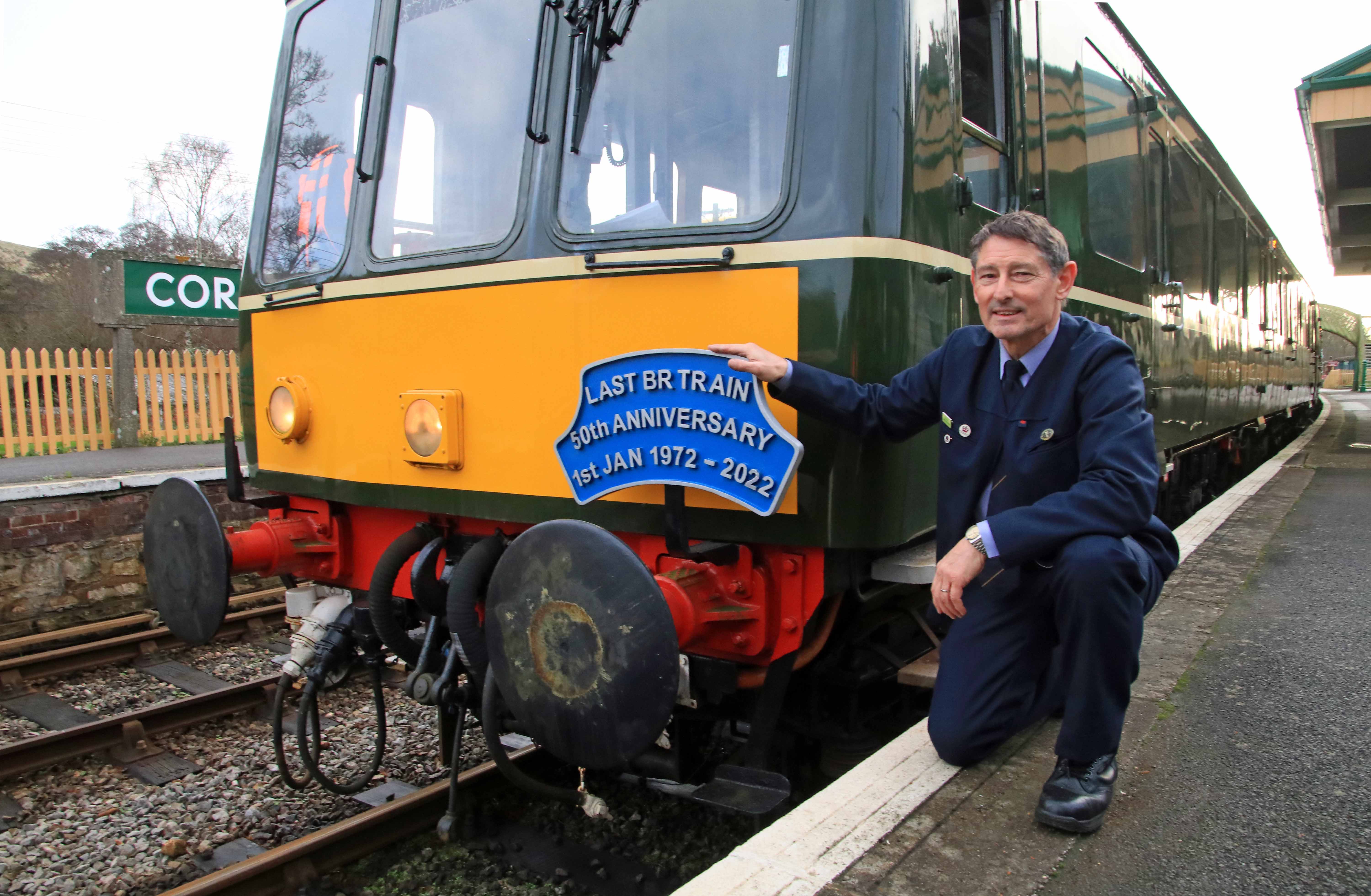 Mr Frost, from Swanage, said: "It will be a great moment when our 1950s heritage diesel train runs into Wareham for the first time and then out 10 minutes later bound for Corfe Castle and Swanage – something that several generations of dedicated and determined Swanage Railway volunteers have worked towards since 1972.
"As a 13-year-old, I rode on the last British Rail train from Swanage to Wareham on that cold night in January 1972, and watched the depressing sight of the track ripped up for scrap during that hot summer when it seemed the Swanage branch line would never come back.
"Rebuilding the line and returning trains to Wareham seemed impossible.
"I remember the first day of restoration work at a disused and boarded up Swanage station in February 1976, when most people thought we were mad."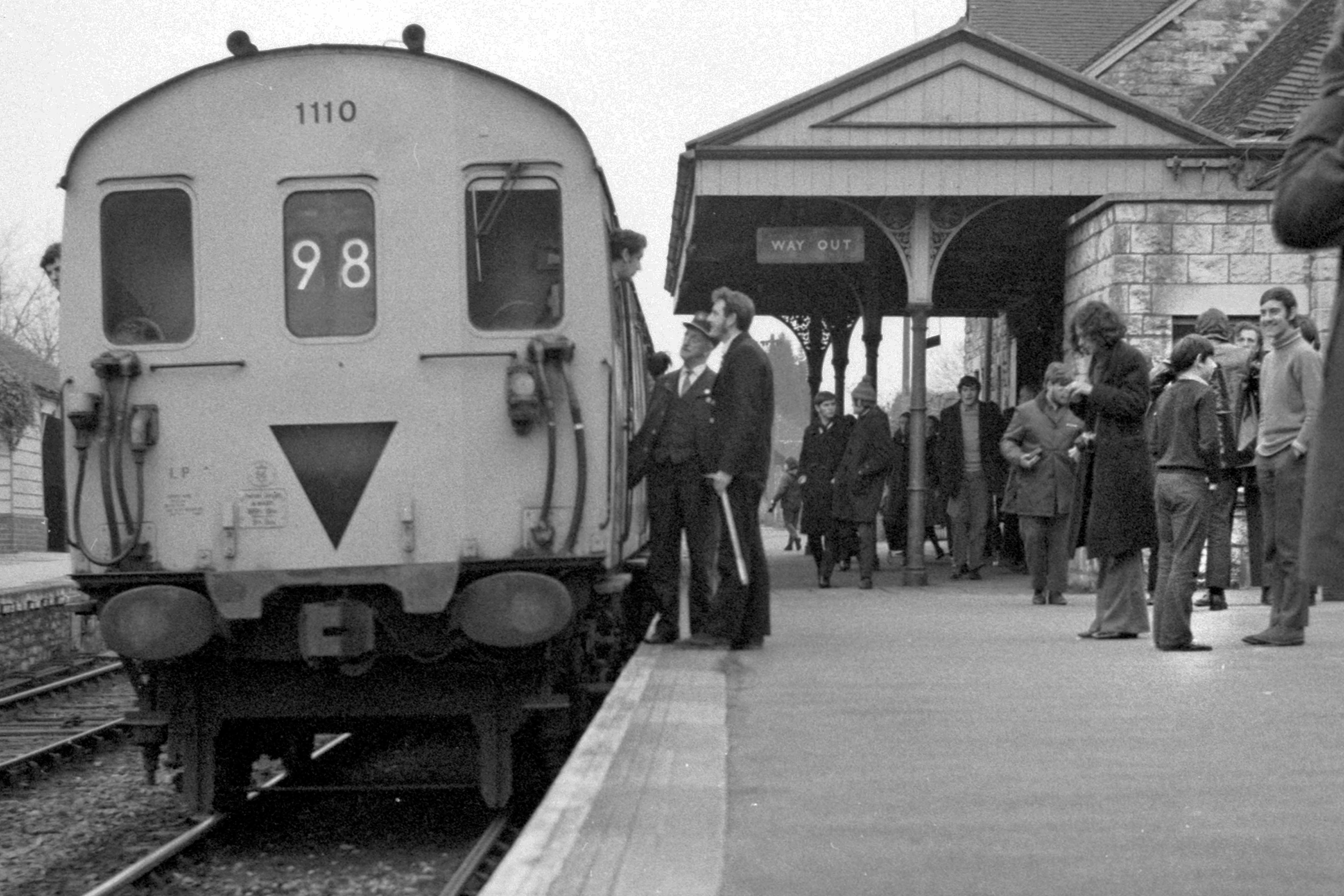 Swanage Railway Trust director Peter Sills, who also rode on the last passenger train on the route on Saturday January 1, 1972, has kept his ticket from that journey.
The 65-year-old from Wareham said: "Riding on the first train from Wareham in the Swanage Railway's heritage diesel train with my son – 51 years after riding on the last British Rail train from Wareham to Swanage in 1972 with my late father – will be a very special piece of history and rather poignant.
"It will be like turning back the clock."
Gavin Johns, the volunteer chairman of the Swanage Railway Trust, said £5.5 million had been invested from government, community and business partners to re-connect Swanage and Corfe Castle with the mainline at Wareham, as well as to restore and upgrade the 1950s diesel trains.
Purbeck Community Rail Partnership chairman Councillor Mike Whitwam said: "This trial train service to Wareham marks an important opportunity to return to a fully functioning and sustainable rail service that meets the needs of local communities, visitors and businesses."
The Wareham service trial operates on Tuesdays, Wednesdays, Thursdays and Saturdays until September 10, 2023.