Nicola Sturgeon says it was right for her husband to announce his resignation
Peter Murrell has stepped down as chief executive of the SNP with immediate effect.
Nicola Sturgeon has said her husband Peter Murrell was "right" to announce his immediate resignation as chief executive of the party she leads.
Mr Murrell said on Saturday he was stepping down from his role with immediate effect,  following suggestions the party's ruling National Executive Committee was considering a vote of no confidence in him.
It comes amid a row over SNP membership numbers, sparked by the divisive battle currently taking place to replace Ms Sturgeon as both SNP leader and Scottish First Minister.
Ms Sturgeon told Sky News Mr Murrell had "obviously taken responsibility for the recent issue with membership".
She added: "He had intended to step down when there was a new leader  but I think he was right to make that announcement today."
Ms Sturgeon continued: "Peter has been a key part of the electoral success we have achieved in recent years and I know there will be a recognition of that  across the party."
Michael Russell, the party's current president who has previously served as chief executive and a Scottish Government minister, will take over the operation of SNP headquarters until a permanent replacement for Mr Murrell is found.
It follows the departure of the SNP media chief Murray Foote, on Friday amid a row over the party's  declining membership numbers.
Mr Murrell has been the party's chief executive for more than 20 years.
In a statement on Saturday, Mr Murrell said: "Responsibility for the SNP's responses to media queries about our membership number lies with me as chief executive.
"While there was no intent to mislead, I accept that this has been the outcome. I have therefore decided to confirm my intention to step down as chief executive with immediate effect.
"I had not planned to confirm this decision until after the leadership election.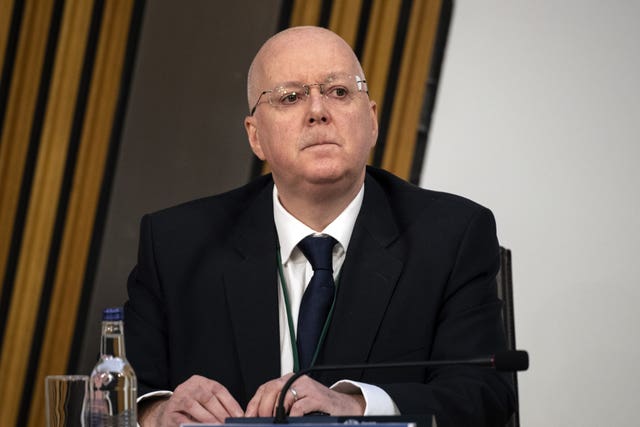 "However, as my future has become a distraction from the campaign I have concluded that I should stand down now, so the party can focus fully on issues about Scotland's future.
"The election contest is being run by the national secretary and I have had no role in it at any point.
"I am very proud of what has been achieved in my time as chief executive and of the part I have played in securing the electoral success the party has enjoyed over almost two decades."
Earlier this week it emerged that the party had lost 30,000 members in just over a year.
Mr Foote said that after speaking to the party's HQ, he had issued responses to the media which had "serious issues" and he later decided there was a "serious impediment" to his role.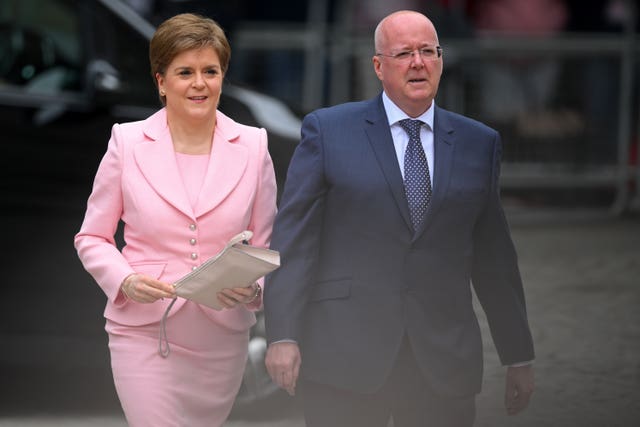 On Thursday the party said membership as of February 15 this year was 72,186, having fallen from 103,884 in 2021.
This corroborated a story in the Sunday Mail in February about the SNP losing 30,000 members, something Mr Foote had strongly denied at the time.
Earlier this week two of the candidates seeking to replace Ms Sturgeon, Kate Forbes and Ash Regan, raised concerns about the integrity of the election.
Health Secretary Humza Yousaf, widely viewed as the favourite for the top job among the party hierarchy, dismissed these as "baseless smears".
Ms Regan said: "Eight years ago was the point where it was unacceptable to have the husband of the party leader as the CEO.
"I am encouraged to see the democratic foundations of the party now asserting their rightful function.
"The SNP is more than capable of surviving this, as long as we stick true to our roots, and we uphold the values of our members."
SNP leadership candidate Kate Forbes told BBC Radio 4's PM the party owed a "debt of gratitude" to Mr Murrell following news of his resignation.
But she added: "From the very beginning, I have said that there's an appetite for the party to be refreshed."
That meant that along with Ms Sturgeon's exit "it was right that we saw a refresh of individuals in key positions of leadership across the party".
Mr Yousaf praised the outgoing chief executive as "an outstanding servant of the independence movement".
The Health Secretary said: "I agree with Peter that it is time for him to move on and make way for a new leader to appoint a new chief executive as passionate about the SNP and the cause of independence as he has been."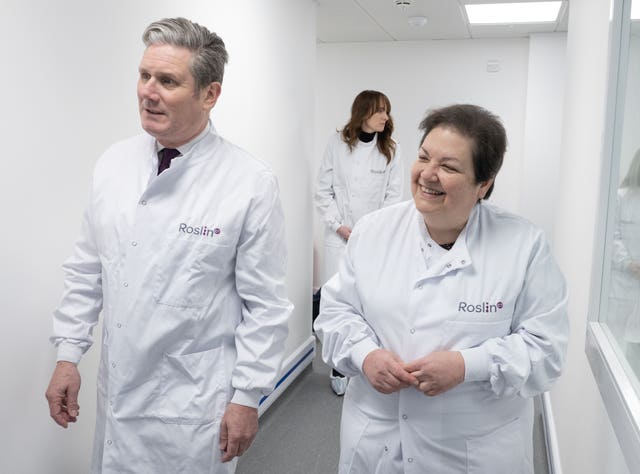 Meanwhile, the SNP's political opponents highlighted that the party's finances are still being investigated.
Scottish Conservative chairman Craig Hoy MSP said: "A fish rots from the head down and the same applies to the SNP.
"Peter Murrell's resignation is long overdue, but there remain serious questions for him to answer, not least over the 'missing' £600,000 from party accounts.
"The brutal, shambolic SNP leadership election appears to have been the tipping point that's forced the First Minister's husband to quit before he was pushed."
Scottish Labour deputy leader Jackie Baillie said: "This latest resignation of a top SNP figure goes to show that the wheels have fallen off the SNP wagon.
"When Scotland most needs responsible governance, the SNP has turned inward and begun to tear itself apart."
Critics of the SNP under Nicola Sturgeon's leadership, both inside and outside the party, have long questioned whether it is appropriate to have the same household holding both the roles of chief executive and leader.
During parliamentary hearings into the harassment inquiry around Alex Salmond, Mr Murrell's role came under further scrutiny.
At one point he was accused of giving contradictory evidence to a Holyrood committee investigating the Scottish Government's botched handling of harassment allegations against Mr Salmond.