Holocaust events 'more important than ever' in face of mass killings 78 years on
Holocaust survivors, Cabinet ministers, MPs and faith leaders attended a Holocaust Memorial Day event in Westminster on Wednesday evening.
A Holocaust survivor has spoken about why commemorating the 78th anniversary of the atrocity is particularly important amid mass killings which are still being committed around the world, including in Ukraine.
During a Holocaust Memorial Day event in central London attended by Cabinet ministers, MPs and faith leaders, Dr Martin Stern spoke about his wartime experience surviving horrific conditions in Netherlands Nazi camps.
He addressed an audience which included Levelling Up Secretary Michael Gove, Foreign Secretary James Cleverly, the Archbishop of Canterbury, the Chief Rabbi, Labour's deputy leader Angela Rayner, Liberal Democrat leader Sir Ed Davey, and London Mayor Sadiq Khan.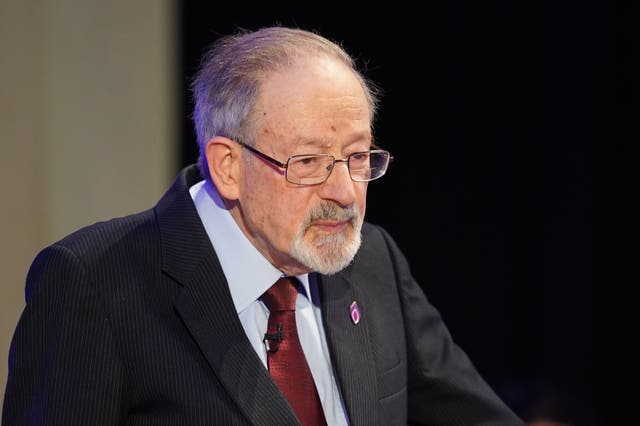 Victims of the Holocaust are remembered each year on January 27 – the anniversary of the liberation of Auschwitz-Birkenau, the largest Nazi death camp.
Speaking to the PA news agency at the Westminster event two days prior, Dr Stern said it saddened him that decades on genocides are still being committed around the world – but he still has hope for a brighter future.
"We have a gigantic task ahead," he said. "Each of these memorial events can only do a small amount.
"The key to solving the problem of recurring genocides has to lie in the education of every human child, everywhere in the world, forever.
"It is a huge task, but not a hopeless one. The human race has made progress, but boy does it need to make more."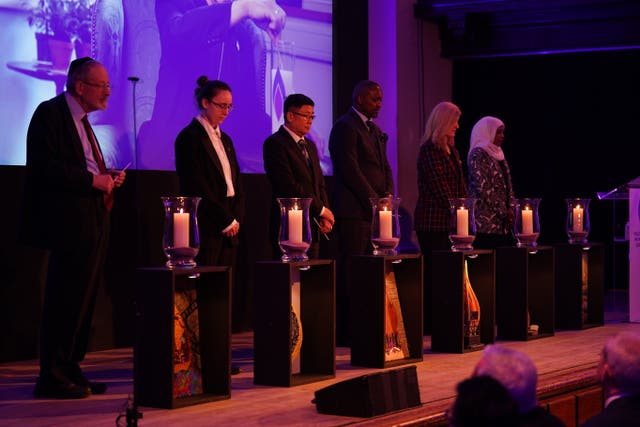 Dr Stern also said that Holocaust survivors were saddened to hear "gangster criminal" Vladimir Putin accusing his opponents of being "Neo-Nazis" to justify his invasion.
Speaking about Russia, Dr Stern said: "The biggest state on earth is ruled by a gangster.
"Not only do they not have democracy, they have allowed the direction of their country to be controlled exclusively by a gangster criminal."
At the lectern, Dr Stern, who was born to a Jewish father and non-Jewish mother, recounted surviving life at Westerbork and Theresienstadt camps in what was then Nazi-occupied Netherlands as a young boy.
His father died in a separate camp in 1945, and his mother died due to an infection during childbirth in 1942.
Dr Stern described the moment police pulled him out of school when he was five years old, after his teacher had attempted to save him by pretending that he was not present.
Several others also spoke at the event, which was hosted in the Concert Hall of St John's Smith Square, Westminster – including Mr Gove, Ms Rayner, Justin Welby and Sir Ephraim Mirvis.
Many speakers drew attention to people currently being persecuted en masse in countries including Cambodia, Rwanda, and Darfur in Sudan.
In a video message, Prime Minister Rishi Sunak showed support for the event and spoke about the Holocaust Memorial and Learning Centre which is being built next to Parliament.
Addressing survivors, Mr Sunak said: "Your message will stand immortalised in the memorial, your testimonies will be heard in the learning centre, and your call to fight hatred will echo eternally across the generations, so long after we are all gone, your truth will remain and humanity will never be allowed to forget."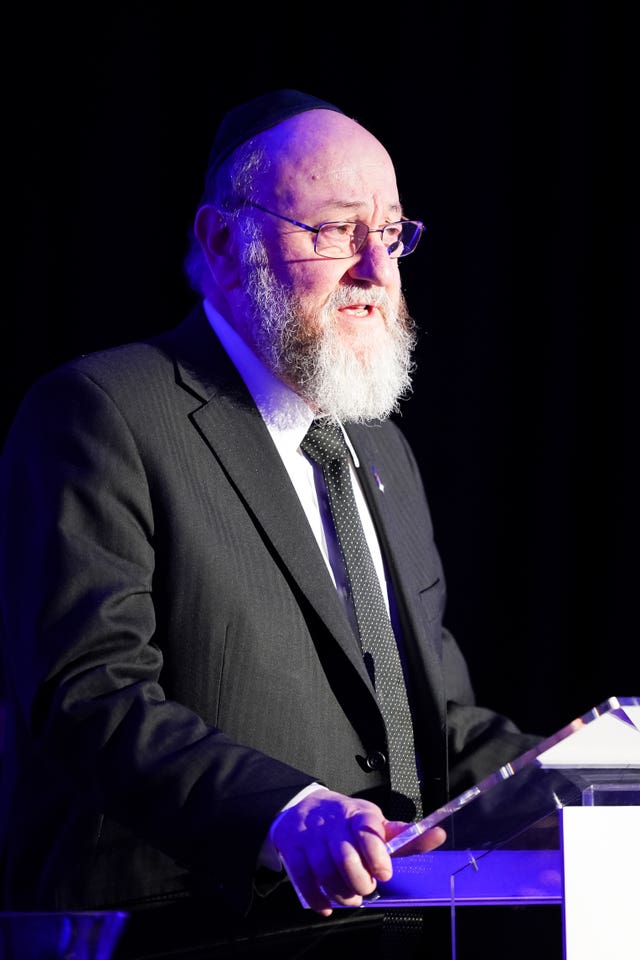 The Chief Rabbi closed the ceremony by paying tribute to those still suffering, including the Uyghurs in China and the Rohingya people in Myanmar.
He said: "Today the welfare and wellbeing and the very lives of Uyghurs in China and the Rohingya in Myanmar are in the hands of ordinary people, just as the security of millions of innocent men women and children right across Ukraine is today in jeopardy.
"Surely the time has come for ordinary men and women right across the globe to determine that never again means never again."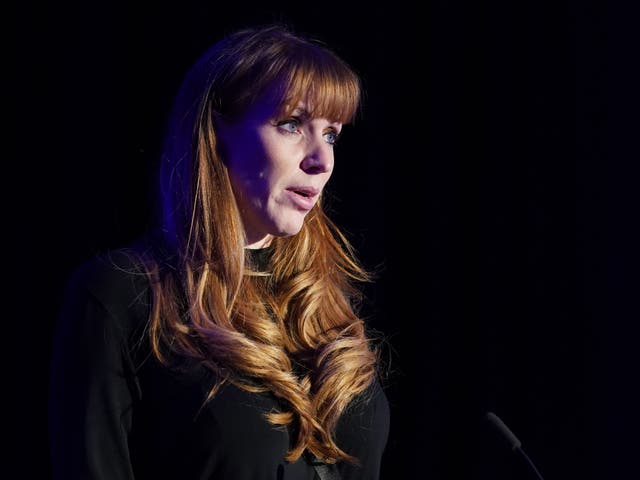 Olivia Marks-Woldman, chief executive of Holocaust Memorial Day, said Wednesday evening's event marked the first anniversary survivors had been able to attend in person for three years due to the pandemic.
She said: "Holocaust Memorial Day feels more important than ever.
"The world is feeling quite fragile for a lot of people.
"Many of people are feeling under pressure from the cost of living crisis and from the war in Ukraine, and we know that in times of pressure extremism often flourishes.
"We know that incidents of anti Semitism have increased in the UK and other forms of hate crime still persist, so to have an annual Holocaust Memorial event where we are learning where hatred ultimately led when it wasn't challenged is hugely important."