An industrial tribunal brought by former newsreader Donna Traynor against the BBC is set to resume on Friday.
The former Newsline TV presenter is taking the case against the corporation and its Northern Ireland director Adam Smyth.
Ms Traynor claims she was a victim of age, sex and disability discrimination following her opposition to a BBC plan to move her to a radio position several days a week in 2019.
No evidence was heard at the tribunal on Thursday following extensive discussions between the respective legal teams.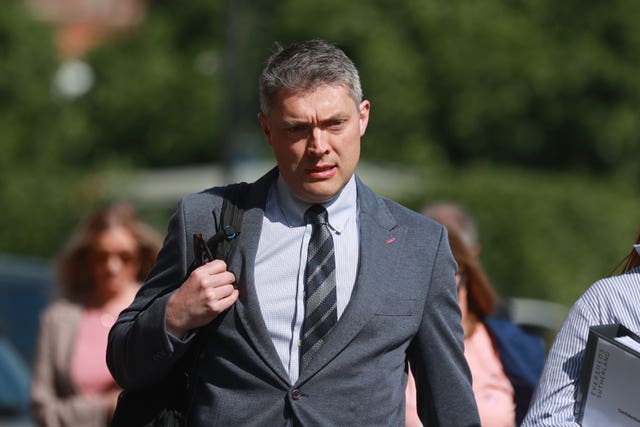 During the first day of evidence on Wednesday, Ms Traynor's barrister Patrick Lyttle said his client was treated in a manner that amounted to bullying and harassment by the BBC.
She resigned in November 2021 after nearly 33 years at the broadcaster.
She joined the BBC in 1989 and presented radio news bulletins before moving into TV.
She has been nominated twice for the Royal Television Society award for presenter of the year.
The tribunal is expected to last for several days.