West End impresario Sir Cameron Mackintosh has been awarded the Freedom of the City of London at the Guildhall in the capital.
Over the last five decades, Sir Cameron has established himself as a leading figure in musical theatre, having produced three of the world's longest running musicals – Les Miserables, The Phantom Of The Opera, and Cats.
The theatrical producer – whose West End hits also include Hamilton, Miss Saigon, Oliver!, My Fair Lady, and The Witches Of Eastwick – owns eight London theatres, one of which he renamed the Sondheim theatre in honour of his late friend and composer Stephen Sondheim, who died in November aged 91.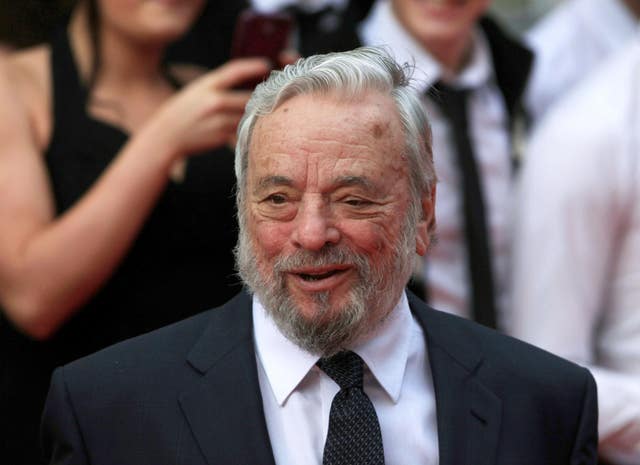 Sir Cameron, who was a guest when Sondheim was awarded the Freedom of the City of London in 2018, was handed the honour at the Guildhall on Thursday in recognition of his "outstanding contribution to musical theatre".
Speaking after the ceremony, the 76-year-old said: "I am delighted to receive the Freedom of the City, which I shall treasure, along with my much-used Freedom Pass. Grateful thanks to my nominators and to the millions of Londoners and visitors who have continued to come to see all my shows over the last 56 years.
"Appropriately, it was being taken on my eighth birthday to see the musical Salad Days, featuring a magic piano called Minnie that set everyone dancing in a London park, which set me on my career as a producer and, as the song says, I've never looked back!
"Not long ago, I was Stephen Sondheim's guest when he was honoured with the Freedom of the City, so I'm delighted that my next show opening in London is a celebration of the great man's songwriting genius in one great big Broadway show, Old Friends."
Sir Cameron was nominated for the Freedom by Sir William Russell, who served as lord mayor of the City of London from 2019 to 2021, and former City of London Corporation chief commoner, John Bennett.
Sir William said: "For those of us who enjoy live performance and have spent many happy evenings in the stalls or dress circle, enchanted by stunning sets, engaging storylines, and beautiful music, Cameron's name is synonymous with excellence.
"There are few people in musical theatre to touch him, and I am delighted that he has today joined his dear friend, the legendary and much missed Stephen Sondheim, in having his own immense talents recognised by the City."
Mr Bennett said: "It was a particular privilege and joy to welcome Sir Cameron to Guildhall today and watch him being admitted into the Freedom. I remember seeing Les Miserables when it was first performed in London at the Barbican Theatre and again, on its 25th anniversary there.
"A vigorously enthusiastic supporter of the arts and a titan of musical theatre, having produced some of our most popular shows, he is entirely deserving of this City of London award."
One of the City of London's ancient traditions, the honour is believed to have first been given in 1237 and enabled recipients to carry out their trade.
Sir Cameron follows in the footsteps of England captain and Tottenham footballer Harry Kane, former England cricketer and World Cup-winning captain Eoin Morgan, and chart-topping singer-songwriter Ed Sheeran.
The theatre impresario was knighted in the Queen's 1996 New Year's Honours list for his services to British theatre and is the first British producer to be elected to Broadway's Theatre Hall of Fame.