Actor Rami Malek has said he took on a leadership role after director Bryan Singer was replaced on Freddie Mercury biopic Bohemian Rhapsody because "it's what Freddie would have done".
The Mr Robot star plays the Queen frontman in the film, which follows Mercury from his days as a baggage handler at Heathrow Airport to the band's performance at Live Aid in 1985.
Singer is still the credited director on the film but was replaced by Dexter Fletcher during the latter stages of the shoot.
Asked about how the change in directors affected him and the responsibility he took on, Malek told the Press Association: "It was an immense responsibility for me. I felt like I was running on a highly confident level at times.
"This was an honour to portray Freddie Mercury, and there was a certain amount of justice that you have to give to the man in order to portray him, or portray the band.
"So I wanted to go to work with the highest level of functioning capability I could.
"And so we all raised our games, day in and day out. And I appreciated taking a leadership responsibility, because that's what Freddie would have done."
Lucy Boynton, who plays Mercury's lifelong companion Mary Austin, said: "It was a good kind of education on the industry, and really informative in terms of the way people responded to Rami as such a leader on set.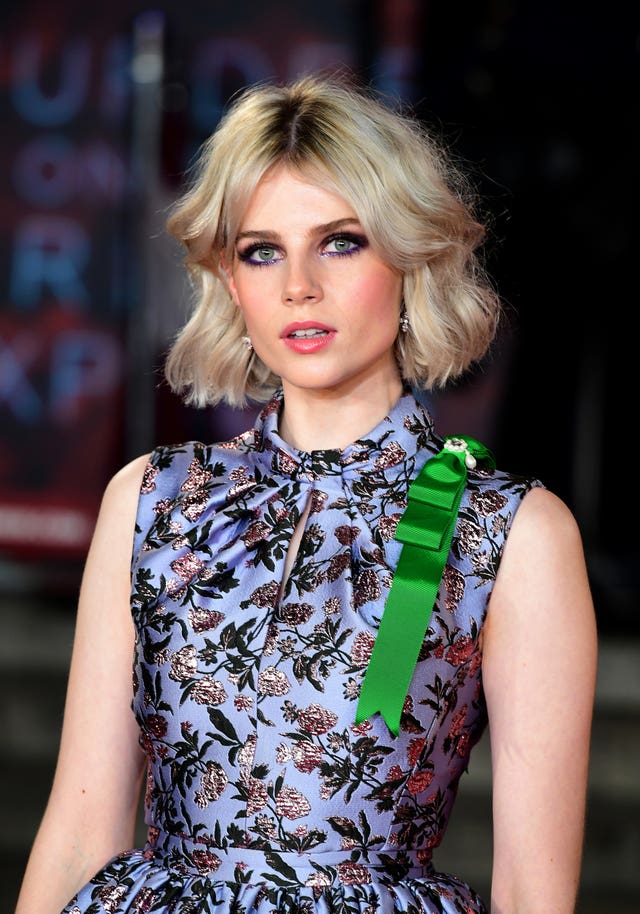 "He really set the tone. The responsibility of the role he was playing, you would think it would be quite enough to focus on.
"And yet every day he was so cognisant of everyone else's experiences, and how everyone was working and working together and such. And so it was a very powerful lesson to learn."
Discussing how important it was to not just mimic Mercury in the film, Malek said: "I was very cognisant of not wanting to imitate him or impersonate him at all.
"And I started to think, everything he did in his life was spontaneous, it was in the moment.
"He is someone who lived every moment as if it was his last, I feel. And I think that's what makes him so gorgeous.
"He's so authentic, and I wanted to be that authentic on stage, so I tried never to just copy his moves, I wanted them to kind of spring from me as if they were happening to him. "
He added: "There was no way to consider just playing the rock god, or the icon. That would just be too immense for me to take on.
"I had to think 'there has to be another side of him' and sure enough there was.
"He had a hedonistic side, but there was also a shy, quiet side, which he refers to all the time.
"And that was my way in, I thought 'let's get in there from this human that I can understand, and then become this super human thing on stage.'"
Bohemian Rhapsody is released in UK cinemas on October 24.