Hollywood model maker's Star Wars, Star Trek and Batman memorabilia for sale
The late Greg Jein worked on movies such as The Dark Knight Rises and Avatar.
From an early model of the alien mothership from Close Encounters Of The Third Kind to a complete Stormtrooper costume from Star Wars, bidding will open on thousands of pieces Hollywood model maker Greg Jein collected over his lifetime – including many he created during his a near 50-year career.
The collection amassed by Jein, who died last year at age 76, will be offered up by Heritage Auctions next month in Dallas, Texas.
Jein, who had an Oscar and Emmy nominated career making miniature models, was also a collector of costumes, props, scripts, artwork, photographs and models from the shows he loved.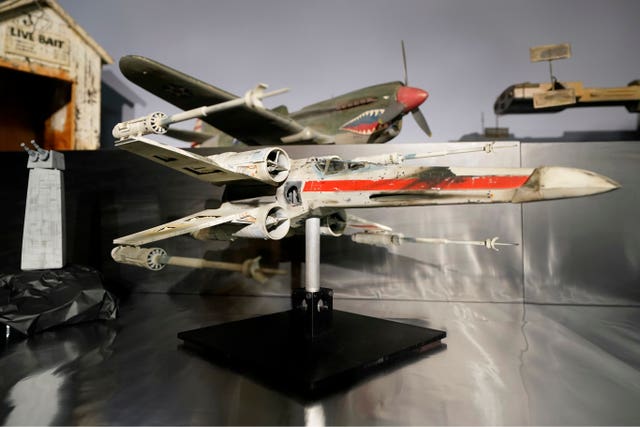 "He spent his entire lifetime in a movie industry at a time when practical effects and models were the way that magic happened," said Joshua Benesh, Heritage's chief strategy officer.
"They were the way that spaceships travelled through outer space. They were the way that aliens came and visited Earth. They were the way that catastrophes and disasters were depicted."
Jein, who grew up in Los Angeles, began his career in the mid-1970s, and over the decades worked on movies including The Dark Knight Rises, The Hunt For Red October and Avatar.
A fan of Star Trek from the start, he later worked on pieces for the franchise.
Jein was still early in his career when he led the team that created the mothership for Steven Spielberg's 1977 film Close Encounters Of the Third Kind.
The model that appears in the movie – just over 5ft long but appearing gigantic – is now part of the collection at the Smithsonian's National Air and Space Museum.
But a small preliminary model, which is about 5in long, is among Jein's creations that will be offered at the auction.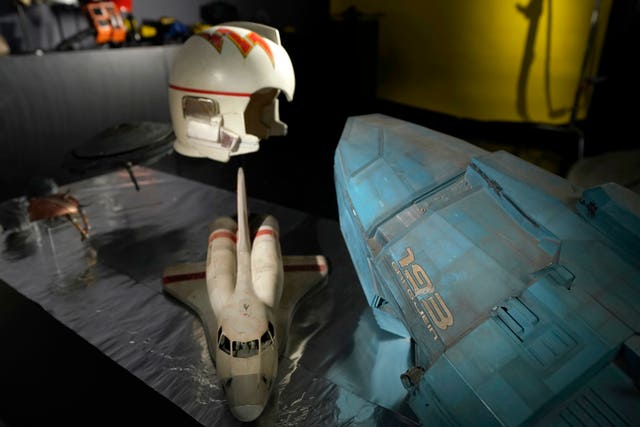 Mr Benesh said: "It is equal parts incredibly intricate and just sort of incredibly simple.
"It has this sort of whacked together informal quality to it but you see it and you know exactly what it is."
Other creations from Jein's career going up for auction include a miniature wrecked spaceship from the 1997 film Starship Troopers and a miniature shack, aeroplanes and newspapers from Spielberg's 1979 wartime comedy 1941.
Also being offered up are a dizzying number of items Jein collected from the 1960s Batman television show and the Star Trek and Star Wars franchises.
The Batman memorabilia includes Batarangs, utility belts and a Bat radio. There are phasers, communicators and tricorders from Star Trek: The Original Series from the 1960s, in addition to many costumes, including the formal dress tunic William Shatner wore as Captain Kirk.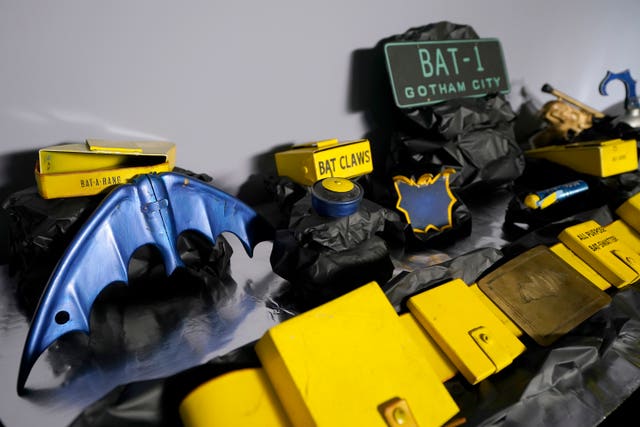 Jein even had the Vulcan lute played by Leonard Nimoy's Mr Spock.
Then there's the Red Leader X-wing Starfighter miniature complete with a pilot and the top of an R2 unit that was used in the 1977 film Star Wars: Episode IV – A New Hope.
Lou Zutavern, Jein's longtime friend and workshop superviser, said Jein had a love for Hollywood history and a passion for collecting.
"He loved the search and finding things and making a trade," Mr Zutavern said. "It was part of the fun for him but he also really wanted to make sure the stuff didn't just get thrown in dumpsters."