Second World War veteran Jake Larson, a 100-year-old American best known on social media under the name Papa Jake, enjoyed giving hugs to the many fans he met during his trip to Normandy for D-Day commemorations.
Mr Larson, who has more than 600,000 followers on TikTok, attended a ceremony on Tuesday at the American Cemetery marking the 79th anniversary of the assault that led to the liberation of France and Western Europe from Nazi control.
"I got in on the planning of D-Day … I'm just a country boy. Now I'm a star on TikTok," he told The Associated Press with enthusiasm.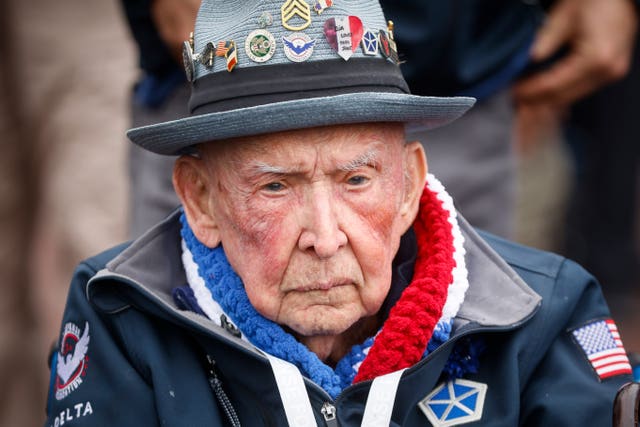 "You can see me all over: 'Papa Jake.' I'm a legend! I didn't plan this, it came about."
Mr Larson landed on Omaha Beach, where he ran under machine-gun fire and made it to the cliffs without being wounded.
"I'm 100 without an ache or a pain. You can't fake that," he said.
On Monday, Mr Larson went to the Pegasus Memorial, a site commemorating a key D-Day operation, when troops had to take control of a strategic bridge.
That is where he met Bill Gladden, a 99-year-old British veteran.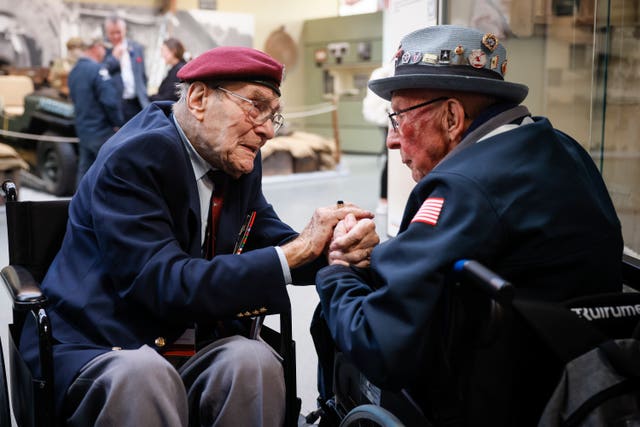 "I want to give you a hug, thank you. I got tears in my eyes. We were meant to meet," Mr Larson told Mr Gladden, their hands clasped.
He also went on Sunday into a parade alongside other US veterans, using wheelchairs, at Sainte-Mere-Eglise, where thousands of paratroopers jumped not long after midnight on June 6 1944.
At every stop on his Normandy trip, Papa Jake was greeted by people asking for a selfie – in return, he offered a big hug, to their joy.
Several French followers posted comments on his TikTok account to tell of their emotion at seeing him.
Mr Larson was born in Owatonna, Minnesota.
He enlisted in the National Guard in 1938, lying about his age since he was only 15 years old at the time.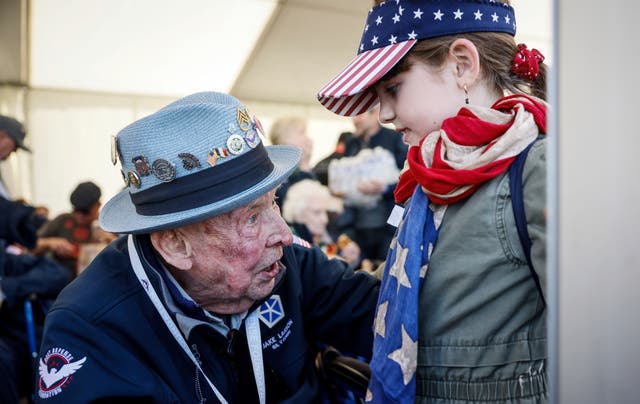 In January 1942, he was sent overseas and was stationed in Northern Ireland.
He became operations sergeant and assembled the planning books for the invasion of Normandy.
After D-Day, he continued this duty through the Battle of the Bulge.
Mr Larson was in Normandy with a group of more than 40 US veterans who travelled with the Best Defence Foundation, a non-profit organisation that helps them visit former battlefields.