Police in Pakistan have arrested eight people in Karachi after a stampede killed 12 people at a Ramadan food and cash distribution point.
Hundreds of women and children had rushed to collect free food and cash outside a factory in an industrial area of the southern port city on Friday. Business owners often hand out cash and food during the Islamic holy month, especially to the poor.
An initial report from police said nine women, aged between 40 and 80, and three children, aged 10 to 15, died in the crush.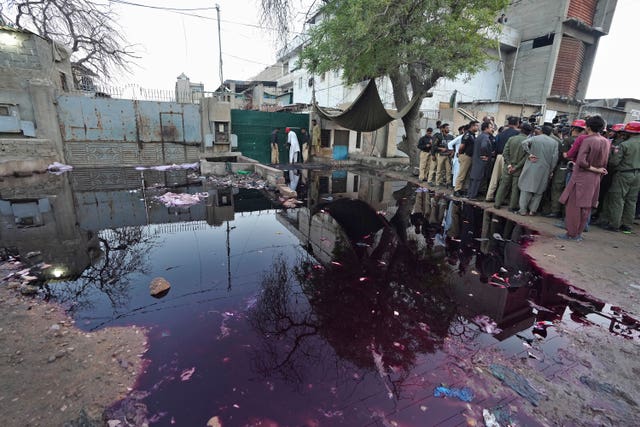 Police said the eight arrests include the factory manager, who did not tell local authorities about the Ramadan alms giving.
"Factory management did not open the inside gate of the factory and, due to the narrow street, the people at the tail of the line pushed elderly women and children," police spokesman Dr Hafeez Bugti told the media during a visit to the site.
"As a result, pressure increased enormously, and women and children became the victims of the stampede."
Police say they issued and publicised an order saying that any person or organisation planning to distribute food or other items to the poor must inform authorities in advance.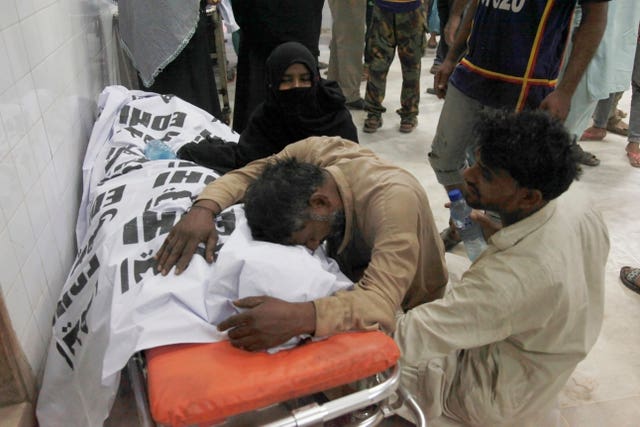 The chief minister of Sindh province, where Karachi is located, announced compensation for people injured in the stampede and relatives of the victims.
Murad Ali Shah said each family who lost a loved one will receive 500,000 rupees (£1,400), while everyone injured will receive 100,000 rupees (£285).
Funerals were held on Saturday for some of the victims.
Naseem Begum, 50, and Ma'afia Begum, 55, were buried in Karachi's Orangi Town neighbourhood, and Shehzadi Umar, 60, was laid to rest in her home town of Mirpur Mathelo, eight hours from Karachi.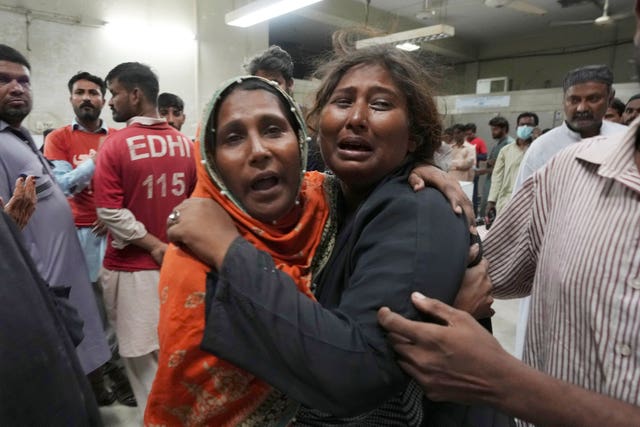 At least 23 people have died in Ramadan food stampedes since the start of the holy month. On Saturday, police fired tear gas at crowds who had gathered to receive free flour in the north-western city of Peshawar.
Cash-strapped Pakistan launched an initiative to distribute free flour among low-income families to ease the impact of record-breaking inflation and soaring poverty during the holy month.
While Friday's handout was not part of that government programme, crowds have swelled at the distribution centres in recent days.
The free flour distribution initiative was launched by Prime Minister Shahbaz Sharif. His coalition government is facing the country's worst economic crisis amid a delay in getting a key £890 million tranche of a £4.8 billion bailout package originally signed in 2019 with the International Monetary Fund.
Weekly inflation is 45%, unseen since Pakistan got its independence from British colonial rule in 1947, and rising food costs and soaring fuel bills have raised fears of public unrest.