Andrew Tate lost his appeal at a Romanian court and will be held for a further 30 days, an official said.
Tate, an influencer and former professional kickboxer, is detained on suspicion of organised crime and human trafficking.
He lost his appeal at the Bucharest Court of Appeal against a judge's January 20, decision to extend his arrest a second time for 30 days, said Ramona Bolla, a spokeswoman for Romania's anti-organised crime agency DIICOT.
Tate, 36, a British-US citizen who has nearly five million followers on Twitter, arrived at the Bucharest Court of Appeal on Wednesday handcuffed to his brother Tristan, who is held in the same case along with two Romanian women.
The court rejected all four appeals and they will remain in custody until February 27, as prosecutors continue investigating the case.
A document seen by The Associated Press news agency explaining the January 20 decision, said the judge took into account the "particular dangerousness of the defendants" and their capacity to identify victims "with an increased vulnerability, in search of better life opportunities".
Ioan Gliga, a lawyer representing the Tate brothers, said the defence presented "solid arguments" that the extended detention period "is not necessary".
"The probationary (period) originally considered the value of this preventative measure for 30 days and it was significantly diluted by other means of evidence administered in the meantime," he said.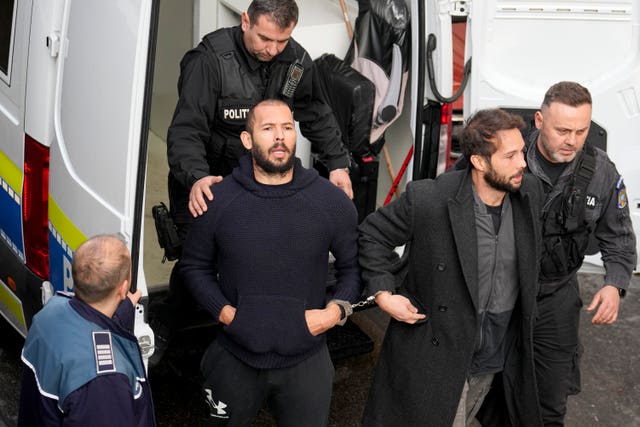 Andrew Tate, who has reportedly lived in Romania since 2017, was previously banned from various prominent social media platforms for expressing misogynistic views and hate speech. He has claimed there is "zero evidence" against him in the case and alleged it is instead a political attack to silence him.
"My case is not criminal, it's political. It's not about justice or fairness. It's about attacking my influence on the world," read a post that appeared on his Twitter account.
An online petition launched in January to free the brothers has garnered nearly 100,000 signatures.
After the Tates and the two women were arrested, Romania's anti-organised crime agency, DIICOT, said in a statement that it had identified six victims in the human trafficking case who were subjected to "acts of physical violence and mental coercion" and were sexually exploited by members of the alleged crime group.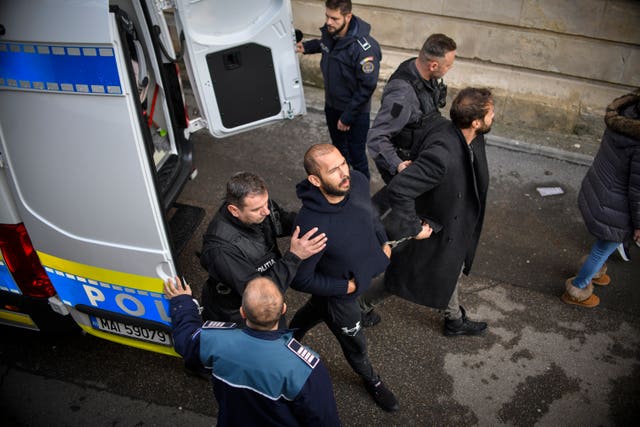 The agency said victims were lured with pretences of love, and later intimidated, watched and subjected to other control tactics while being coerced into engaging in pornographic acts for substantial financial gains.
Earlier in January, Romanian authorities descended on a compound near Bucharest where they towed away a fleet of luxury cars that included a blue Rolls-Royce, a Ferrari and a Porsche. They reported seizing assets worth an estimated 3.9 million dollars.
Prosecutors have said that if they can prove the owners gained money through illicit activities such as human trafficking, the assets would be used to cover the expenses of the investigation and to compensate victims. Tate also unsuccessfully appealed against the asset seizure.