Experts from a Scottish university are working on a scheme that aims to make pubs, cafes and restaurants more dementia friendly.
Staff from the University of Stirling's internationally-renowned Dementia Services Development Centre (DSDC) have developed a certification scheme that aims to encourage pub and restaurant owners to make adaptations to better assist those with age-related degenerative conditions.
The voluntary scheme hopes to make places more accessible so people with conditions such as dementia and Alzheimer's can enjoy going out with their families and carers.
The university team is working to create a new Google map to chart all certified dementia friendly establishments across the UK.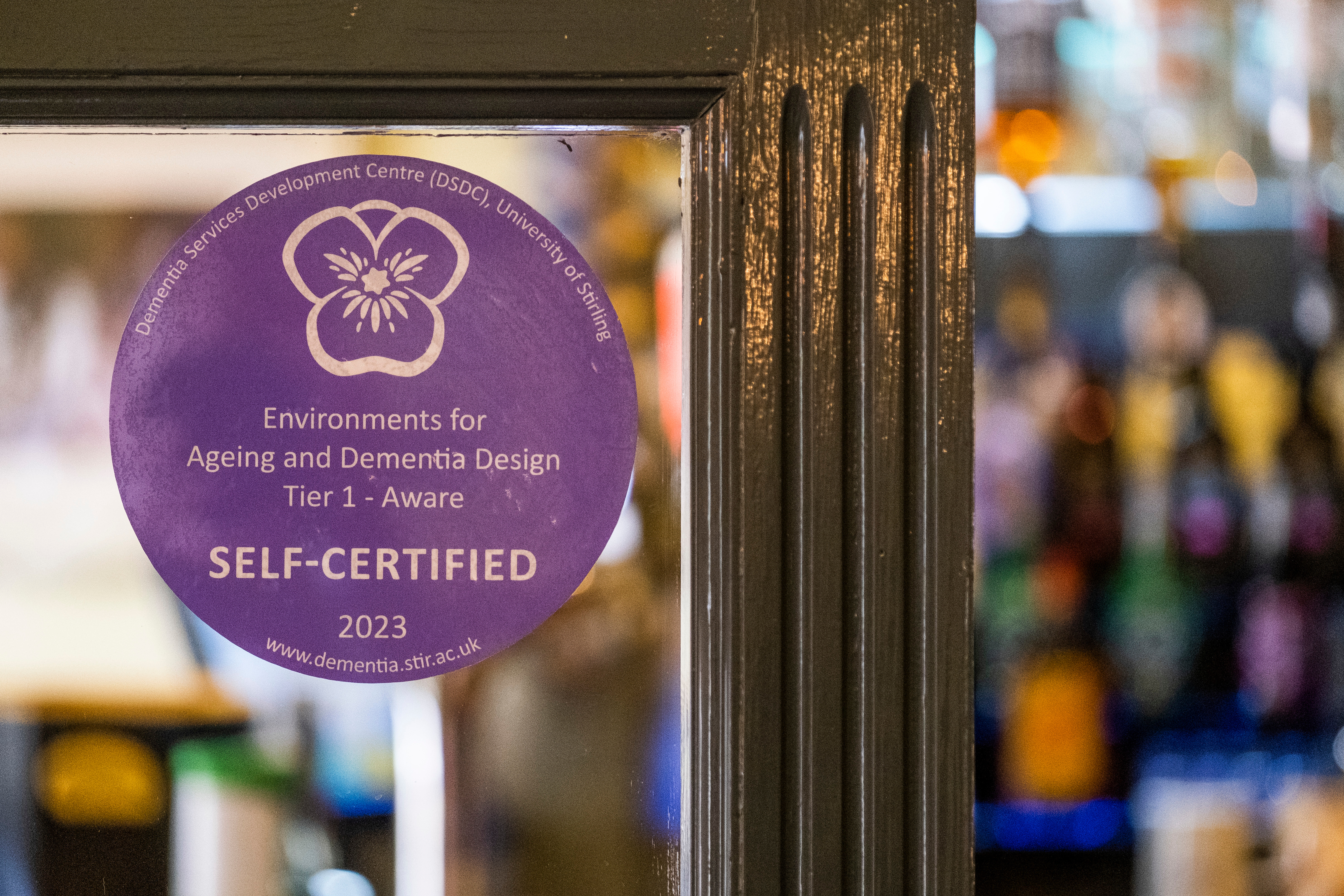 Businesses could self-certify to obtain a special badge, showing they have considered factors such as having a clear line of sight to the bar, clearly signposted toilets, some private and quieter tables, easy-to-read menus, and staff with an understanding of conditions such as dementia.
The scheme is being developed alongside the new Intergenerational Living Innovation Hub – part-funded with £7.25 million from the UK Government through the Stirling and Clackmannanshire city region deal – which aims to pioneer new technologies for an ageing society.
Speaking about the initiative, Lesley Palmer, acting director of the DSDC, said: "We have long accepted that there should be no barriers for people with wheelchairs.
"Similarly, there should be no barriers for people with dementia – they should be able to go out for a drink or a meal without stigma and feel comfortable.
"The scheme is entirely voluntary for owners, and by making relatively small and inexpensive adaptations, pubs and restaurants can become accredited."
Scotland Office Minister Lord Offord, who recently toured the DSDC, said he had seen "first-hand how the solutions pioneered at the University of Stirling will make life easier for our ageing population".
He added that the UK Government is "delighted to be able to support that with more than £7 million in funding".
Lord Offord continued: "Enabling projects like this is exactly what the city region deal is all about. Not only does it encourage employment and growth, it's also funding research that could make improvements on a global scale.
"This scheme will bring great comfort to people with dementia and their families so that they can spend quality time together."