Spitting Image's entire archive donated to Cambridge University Library
The free exhibition Spitting Image: A Controversial History opens at Cambridge University Library on September 30 and runs until February 17 2024.
The entire archive of satirical TV show Spitting Image has been donated to Cambridge University Library under the Government's Cultural Gifts Scheme.
Puppets from the programme, including of Margaret Thatcher, Diana, Princess of Wales, and the Queen Mother, are among the items to go on display in a free exhibition from Saturday.
There are also sketches, memorabilia and some of the letters of complaint received by the show, which first ran from 1984 to 1996 and was brought back by BritBox in 2020 for two series.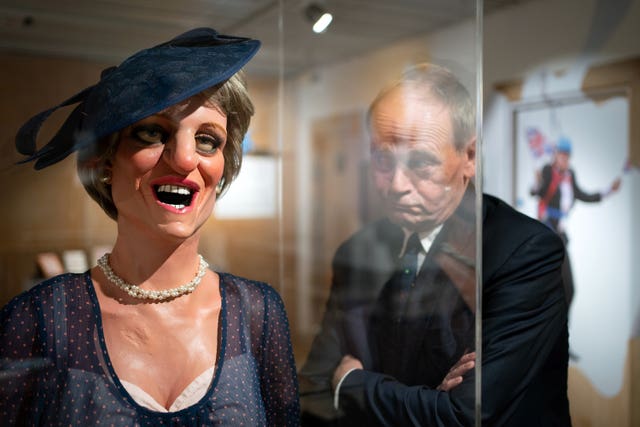 Series producer John Lloyd said he used to get "literally two Royal Mail bags of letters every week which my PA would go through and sort them into nice and nasty".
"There would be ones which said 'I've been unemployed for eight years, I'm desperate, I was going to kill myself and I thought I'd just wait til Sunday for one last laugh and it was so funny I think I can carry on another week'," he said.
"It was literally that poignant.
"The other letter was 'you communist bastard, I hope you get cancer and die'.
"It was really that extreme.
"But you make a mistake if you think the politicians hated it.
"For a start if you weren't on it you were absolutely nobody, so everybody was always very keen to be on.
"My girlfriend used to work on the Noel Edmonds show back then so I knew Noel quite a bit, and he'd say 'oh John, could you make a puppet of me' and I'd say 'I'm sorry Noel, you're just not famous enough mate'."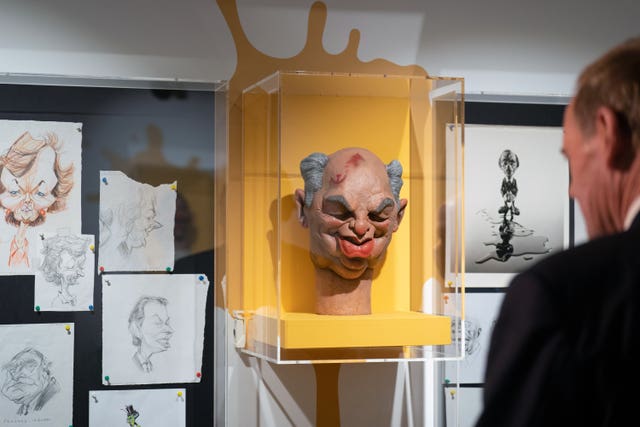 One viewer who wrote to the show complained that a sketch with Russian leaders "where women were made out to be mere 'sex objects'… (was) totally sexist and unfunny".
In Mr Lloyd's response, displayed at Cambridge University Library alongside the letter of complaint, he agreed and said he would have cut the sketch if he could.
He wrote: "I have to admit that your remarks about the Russian sketch touched a raw nerve.
"Seeing the sketch taped I thought it unpleasant and dated and I would have cut it if we had had sufficient material to replace it in time (which regrettably we didn't).
"So there you are, I agree with you on that one."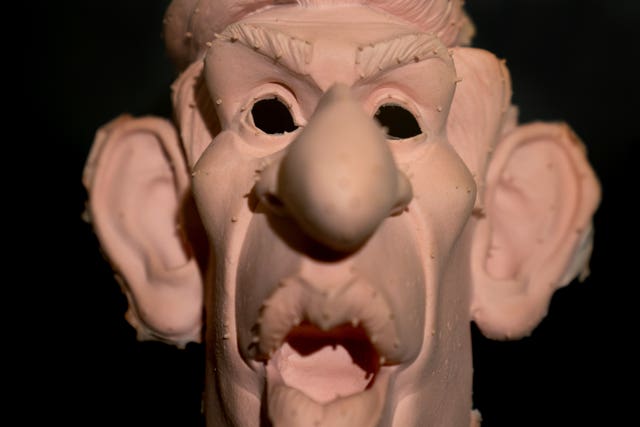 Speaking at the exhibition, he said: "I used to say honestly what I think, whereas now the common wisdom is you get a sort of pro forma letter.
"You know, 'we are very sorry you were offended, we never seek to offend, we hope you're not too upset.
"A robot could have written those things.
"If you write one where you're being honest you could be very surprised how touched people are actually."
He continued: "The great thing though about letters of complaint in those days is you had at least to make an effort to write it down.
"You had to get a pen off your desk, put it in an envelope, put a stamp on it, work out the address of where Spitting Image was and then go to the post box and stick it in.
"So we didn't get that many complaints – I would hate to have the whole of Instagram and TikTok after me.
"That must be absolutely intolerable."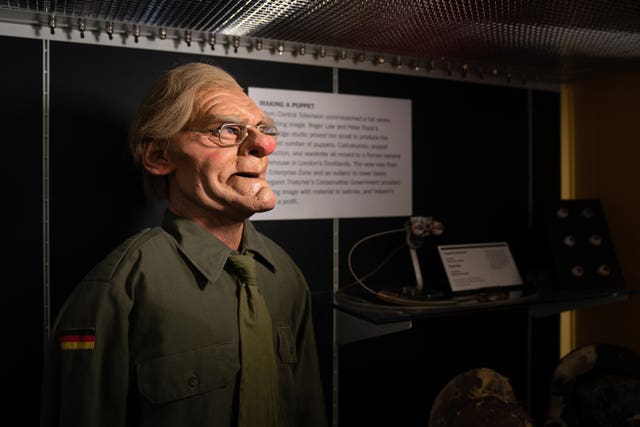 He said it was a "fantastic honour" that the Spitting Image exhibition was being held at Cambridge University Library.
Spitting Image co-creator Roger Law donated the first section of the archive in 2018, and the entire archive is now with Cambridge University Library.
It was accepted by the Government under the Cultural Gifts Scheme and allocated to Cambridge University Library in 2023.
The Cultural Gifts Scheme enables UK taxpayers to donate important works of art and other heritage objects to be held for the benefit of the public or the nation.
In return, donors receive a tax reduction based on a set percentage of the value of the item they donate.
The free exhibition Spitting Image: A Controversial History opens at Cambridge University Library on September 30 and runs until February 17 2024.