Explorer takes on marathon challenge after dementia cure promise to grandfather
Louis Alexander, 24, is completing seven marathons across seven continents to raise money to improve dementia diagnostics.
An explorer is taking on seven marathons in the most remote corners of all seven continents, inspired by a promise he made to his late veteran grandfather to fight for a cure for dementia.
Louis Alexander started the challenge last October and has since completed marathons in the Agafay Desert, in Morocco, the Wadi Rum desert, in Jordan, Alaska, and the Australian Outback, with the average time of each run between five and six hours.
The inspiration behind the challenge was Mr Alexander's grandfather Captain Rick Taylor – a once avid adventurer – who served in the British Army for 38 years. Mr Taylor, who had dementia, died in 2019.
"My grandfather's battle with dementia was 17-years-long – he was diagnosed at 58 – so, from the ages of two to 19, I watched every step of that journey", the 24-year-old, who is based in London, told the PA news agency.
"And unfortunately, my memories of him aren't actually of him – they're of granddad with dementia, so I never knew him when he was an explorer, an adventurer, a British soldier.
"But I've been very lucky to grow up admiring him through the stories that my mum has told me and my nan has told me about him – those are the memories I try to remember of him.
"At his funeral, when I was 19, I had the huge privilege of delivering the eulogy at his funeral and there I made a promise to support this fight against dementia until the day we find a cure."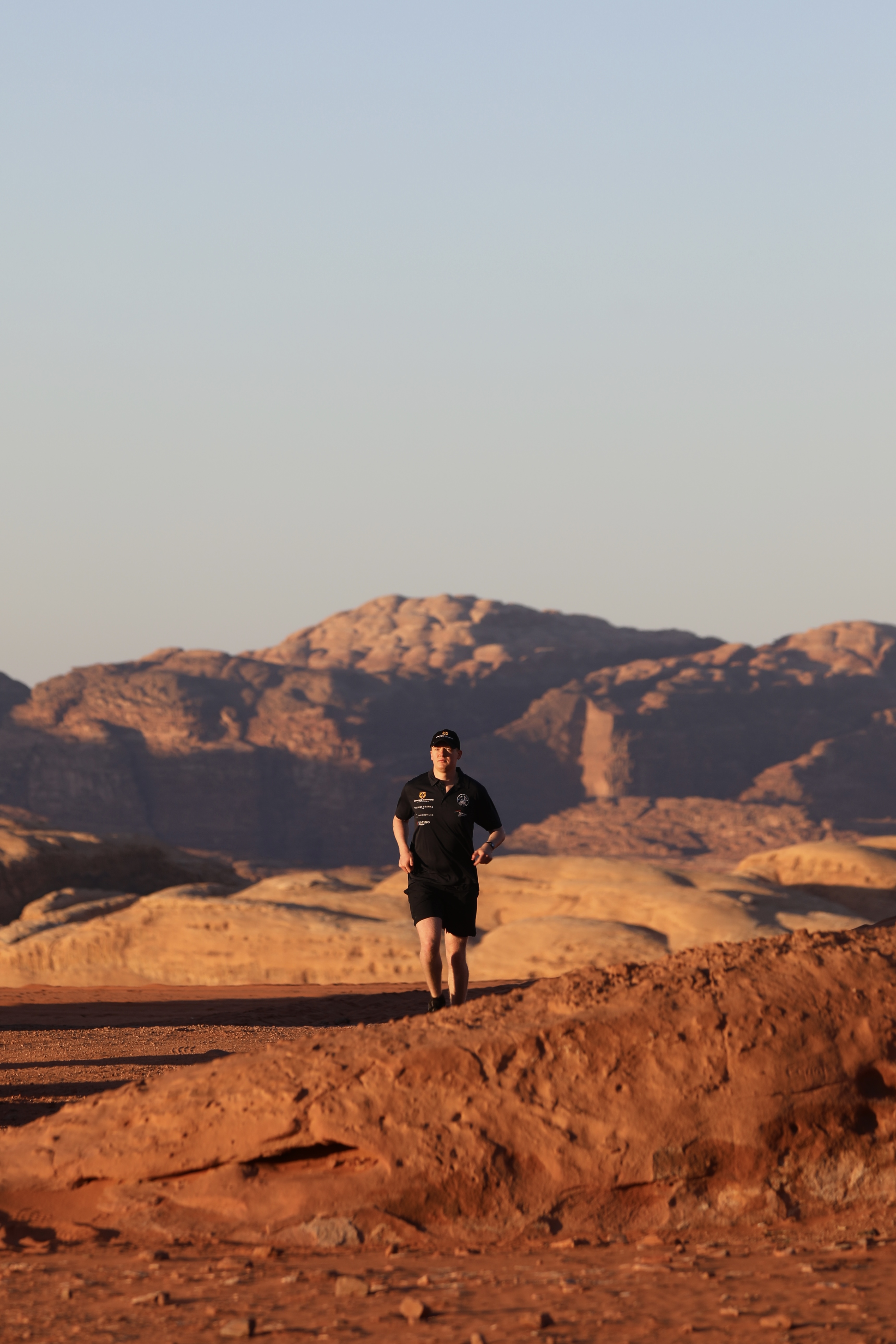 Last week, Mr Alexander unveiled an open letter addressed to the Prime Minister, asking him to commit to an investment that will improve dementia diagnostics.
Mr Alexander said: "As part of my open letter to the Prime Minister, I'm asking for £16 million towards improving diagnostics because currently one in three people with dementia are never actually diagnosed, which means when these drugs do become available, thousands of people can be missing out on the drugs they need.
"I'll actually be carrying this letter in person to each marathon and I'll be carrying it whilst running and then the goal is to deliver it to the Prime Minister in December."
Speaking about his marathons so far, Mr Alexander said: "For the (run in the Agafay Desert), temperatures were close to 40C and I was chased by a pack of wild dogs, so that offered its own unique challenges.
"The Australian leg was pretty tough as well and the Alaskan leg was tough in the sense of it being scheduled for it to snow and there ended up being ice because the snow had melted and then frozen over, so it was like running on an ice-skating rink for 26.2 miles."
He added that interacting with the locals had been a highlight, as well as "everything that happens around the runs", including the wildlife and "incredible landscapes".
"When I ran in the Wadi Rum desert, I had the privilege of staying with the Bedouins, which was incredible", he said.
"I had the support from the local Alaskans during the North American leg, so the locals have been a huge part of it and I'm very lucky to have had their support because no-one knows the land, no-one knows the weather or climate or the wildlife better than the locals.
"When I was chased by that pack of wild dogs, it was locals who completely saved me by shouting and clapping in a certain way to scare off the dogs."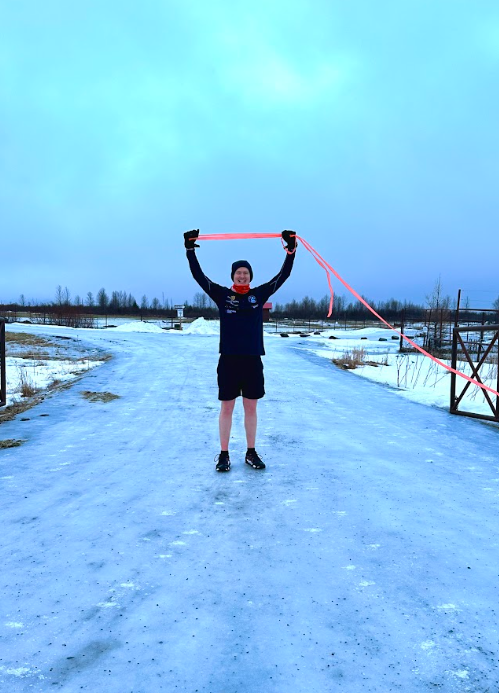 Mr Alexander's next marathon is scheduled for October in the Amazon rainforest and he said he was looking forward to running on the indigenous land of the Kichwa community, who invited him to do so.
For the upcoming marathon – as well as previous ones – the explorer has done strength conditioning and training, as well as roughly 10 hours a week focusing on recovery.
"Every week I do hyperbaric oxygen therapy, red-light therapy, cryotherapy, because it's important to be injury resistant", he said.
In November, Mr Alexander will face the Arctic Circle solo and in -8C freezes with only four hours of daylight, with the final marathon scheduled for December, where he will face -25C temperatures in Antarctica.
He has so far raised over £3,000 for Alzheimer's Research UK and said he had been "very lucky" to have received support from the public, as well as being able to visit research labs to find out more about the work being done to find a cure.
Mr Alexander's fundraising link can be found at https://www.justgiving.com/fundraising/runningthesevencontinents?