Support for self-ID on birth certificates for transgender people falls – survey
The British Social Attitudes report was published by the National Centre for Social Research.
The proportion of the public who think a transgender person should be allowed to change the sex on their birth certificate has fallen from more than half to less than a third in recent years, according to a major survey.
The percentage of people characterising themselves as "not at all prejudiced" against transgender people also fell, from 82% to 64% since 2019.
Some 3,378 adults in Great Britain were interviewed in September and October last year for this section of the wide-ranging British Social Attitudes (BSA) report.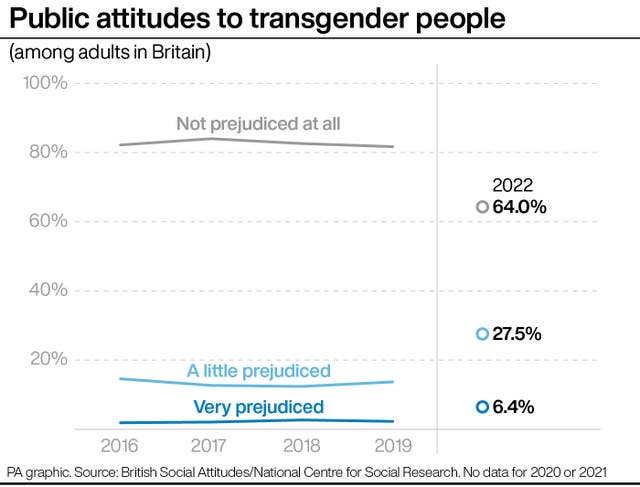 The research, published by the National Centre for Social Research (NatCen), found that the proportion thinking someone who is transgender should be allowed to have the sex recorded on their birth certificate changed if they want has fallen from 53% in 2019 to 30% in 2022.
While the BSA has run for 40 years, the questions on attitudes around transgender people were first asked in 2016.
Looking at how attitudes have changed in the past few years since 2019, the survey found that the proportion of people describing themselves as "a little prejudiced" against people who are transgender rose from 13.7% to 27.5% in 2022, while those saying they were "very prejudiced" rose from 2.3% in 2019 to 6.4% last year.
Gillian Prior, deputy chief executive at NatCen, said: "In the case of transgender people, the recent public debate about the law on gender recognition has appeared to have resulted in attitudes becoming less liberal than they were just a few short years ago."
The Scottish Government is currently seeking to challenge the UK Government's use of powers under Section 35 of the Scotland Act, which have prevented the Gender Recognition Reform (Scotland) Bill passed by Holyrood from gaining royal assent.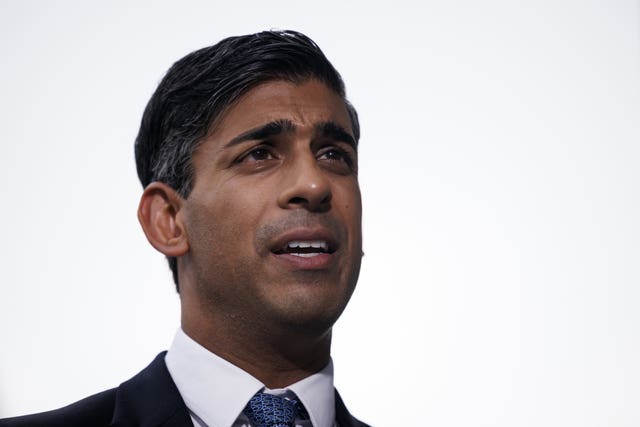 The reforms aim to make it easier for trans people to self-identify and obtain a gender recognition certificate without the need for a medical diagnosis of gender dysphoria.
The UK Labour party's approach is at odds with Scottish Labour, after Sir Keir Starmer's party rowed back on plans to introduce a self-ID system for transgender people.
Speaking in July, Sir Keir said such a system to allow gender ID without a medical diagnosis is not the "right way forward".
His words followed the party's shadow women and equalities secretary Anneliese Dodds arguing in an article in The Guardian that a medical diagnosis "upholds legitimacy of applications and confidence in the system".
UK Prime Minister Rishi Sunak has previously said that "biological sex is fundamentally important", with the Westminster Government asking the Equalities and Human Rights Commission (EHRC) about changing the Equality Act to refer to "biological sex".
The EHRC concluded in April that while it found "no straightforward balance", the change could bring "greater legal clarity" in eight areas, including hospital wards and sports.