The King and Queen will attend an event in Edinburgh next month in a "historic occasion" to mark their coronation.
Charles will be presented with the Honours of Scotland – the oldest crown jewels in Britain – at a national service of thanksgiving at St Giles' Cathedral on Wednesday July 5, as part of Royal Week.
The Prince and Princess of Wales, known as the Duke and Duchess of Rothesay in Scotland, will also be in attendance.
A people's procession of around 100 community groups will collect the honours from Edinburgh Castle.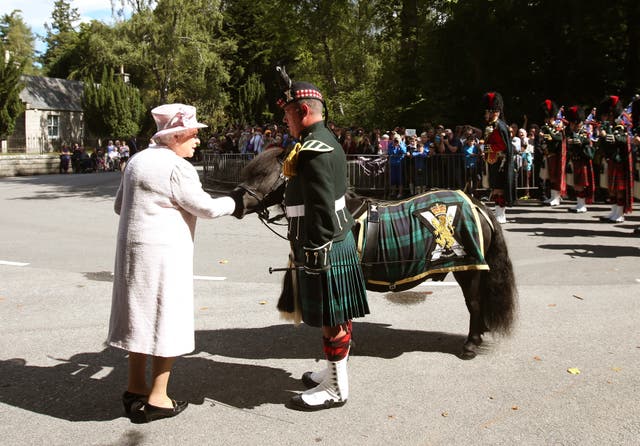 The procession will be escorted to the cathedral by the Royal Regiment of Scotland and its Shetland pony mascot Corporal Cruachan IV, supported by cadet musicians from the combined cadet force pipes and drums.
Meanwhile, a royal procession will travel from the Palace of Holyroodhouse to the cathedral, with the public lining the Royal Mile to view both processions.
A 21-gun salute will fire from Edinburgh Castle at the end of the St Giles' service, before the royal procession travels back to the palace.
Scotland's First Minister Humza Yousaf said: "Scotland will welcome the new King and Queen in July with a series of events to mark the coronation.
"A people's procession, a royal procession, a national service of thanksgiving and a gun salute will take place in Edinburgh.
"Representatives from many different communities and organisations in Scotland will take part in these historic events.
"People who wish to mark this historic occasion can get involved by watching broadcast coverage or viewing events in person.
"We will issue more information confirming how members of the public can access events in the coming weeks."
The Stone of Destiny will be in the cathedral during the service, and there will also be a fly-past by the Red Arrows following the event.
The people's procession will include representatives from a wide range of organisations in Scotland, including the Scottish Youth Parliament, Guide Dogs, the Scottish Tartans Authority, the College of Master Kilt Makers, Scouts and Girl Guides.