Rishi Sunak has suggested a "busy schedule" meant he was not seeking a meeting with Donald Trump while in the US.
The Prime Minister will meet President Joe Biden, who defeated Mr Trump in 2019, at the White House on Thursday and has already held talks with senior political figures in Congress.
Mr Trump is widely seen as the frontrunner to secure the Republican nomination to run for president again in 2024, with Ron DeSantis viewed as his main rival.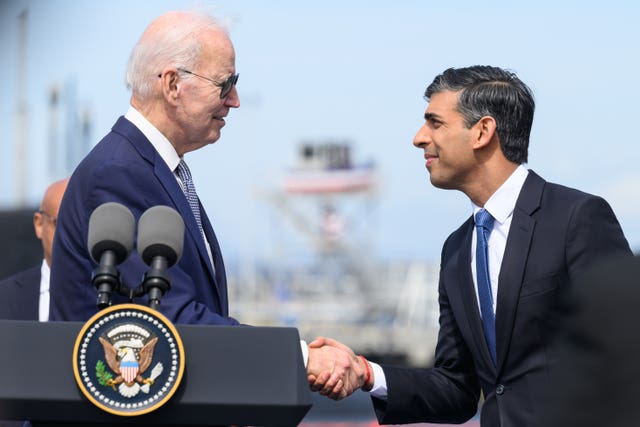 Mr DeSantis met two members of Mr Sunak's Cabinet – James Cleverly and Kemi Badenoch – during a trip to the UK in April, forcing Downing Street to deny any favouritism for the Florida governor over the former president.
Mr Sunak was asked why he was not seeking a meeting with Mr Trump during his visit to Washington.
The Prime Minister said: "I'm meeting key congressional leaders from both sides and obviously the president. Those are the key engagements that I have."
Pushed on why he was not seeking a meeting with Mr Trump he added: "I've got a pretty busy schedule as it is."